Apply Now for a 2023 Game Day Position
Priority Application Deadline is Wednesday, February 8th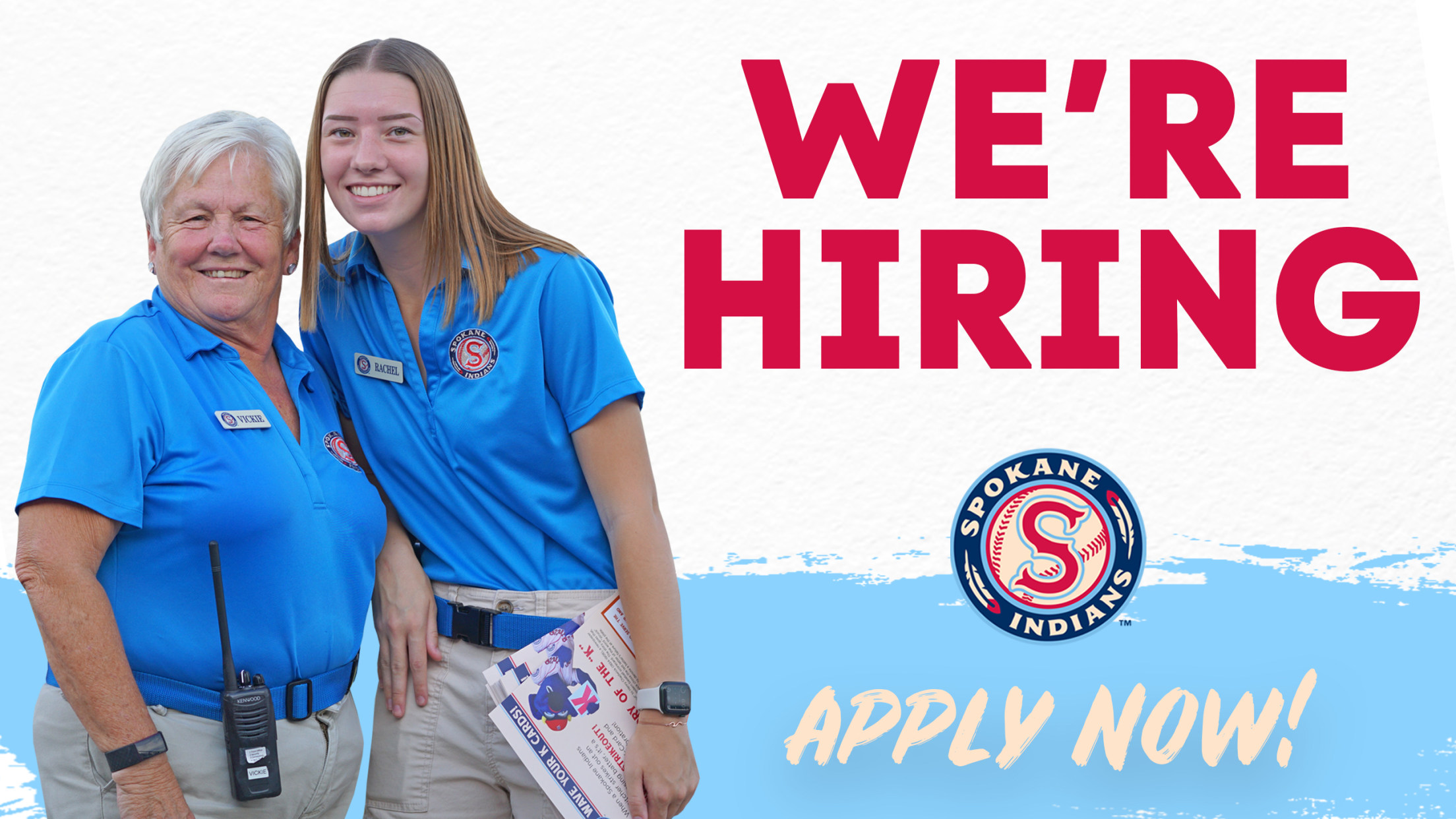 We're hiring! Opening Night at Avista Stadium is less than three months away and the Spokane Indians are now accepting applications for 2023 game day positions. Please CLICK HERE to apply now. The priority application deadline is Wednesday, February 8th. Our goal is to provide affordable family entertainment and excellent
We're hiring! Opening Night at Avista Stadium is less than three months away and the Spokane Indians are now accepting applications for 2023 game day positions. Please CLICK HERE to apply now. The priority application deadline is Wednesday, February 8th.
Our goal is to provide affordable family entertainment and excellent customer service to every guest who walks through our gates. Do you have what it takes to help create the best fan experience in baseball?
There are a wide variety of positions available, with over half of these opportunities in concessions. These positions range from concessions cashiers (21+) to food preps (16+).
Each team member is critical in providing the best experience to our guests. CLICK HERE to learn more about available opportunities for 2023.
Most positions require working game days; plan ahead and CLICK HERE to take a look at our 2023 schedule. Positions will start either April 11th, May 23rd, or June 20th based on your availability, with training in the weeks prior.
Not only do you get the opportunity to work at historic Avista Stadium for the 2021 MiLB Organization of the Year, but all team members also receive complimentary tickets for family and friends, a discount in the Spokane Indians Team Store, professional development opportunities, complimentary team meals during scheduled shifts, and Indians team gear.
Please email [email protected] or visit SpokaneIndians.com for more information.
ABOUT THE SPOKANE INDIANS
The Spokane Indians are the High-A affiliate of the Colorado Rockies located in Spokane, Washington, and were named 2021 MiLB Organization of the Year. Avista Stadium is home to the MultiCare Kids Bench Seat. Parking at all Spokane Indians games is FREE. The Spokane Indians Office and Team Store are open Monday through Friday from 9:00 AM to 5:00 PM.