Baseball Bloodlines: Fathers & Sons in Spokane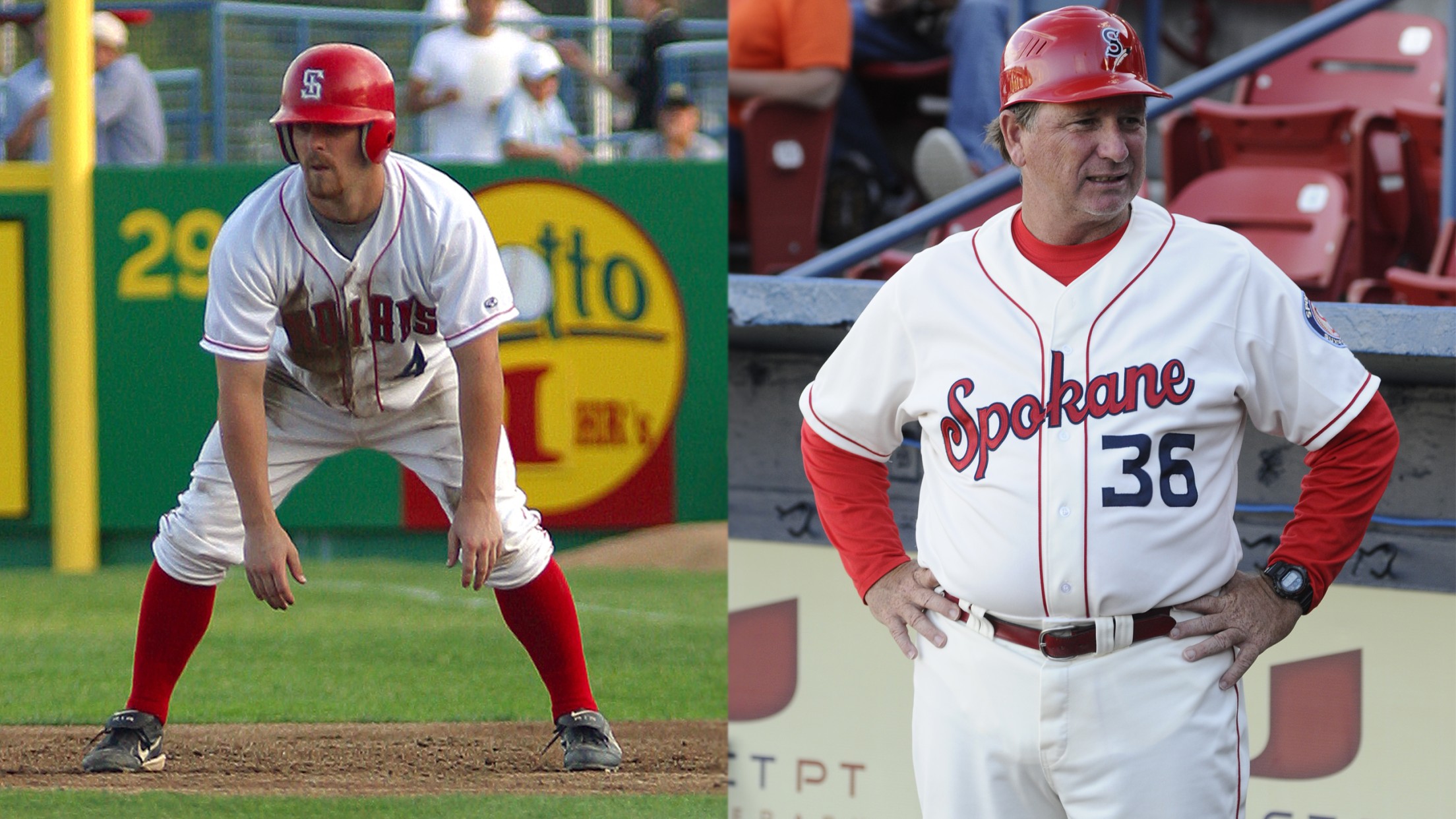 Dolph and Doug Camilli: Dolph Camilli was a star slugger for the Brooklyn Dodgers in the 1930s and '40s, earning a pair of All-Star appearances and winning the NL MVP in 1941 when he led the league in home runs and RBI. Camilli took over as manager for the Indians
Dolph and Doug Camilli: Dolph Camilli was a star slugger for the Brooklyn Dodgers in the 1930s and '40s, earning a pair of All-Star appearances and winning the NL MVP in 1941 when he led the league in home runs and RBI. Camilli took over as manager for the Indians during the 1948 season when Buddy Ryan fell ill and promptly led the team to on a remarkable 45-12 run to capture the Western International League pennant. The younger Camilli appeared in 42 games for Spokane in 1961 (.250, 4 HR, 18 RBI) and spent parts of nine seasons in the bigs with the Dodgers and Senators.
Roy Smalley Jr. and Roy Smalley III: Roy Smalley Jr., who was also in the brother-in-law of longtime MLB manager Gene Mauch, spent 11 years in the majors with Chicago, Milwaukee, and Philadelphia before joining the Spokane Indians in 1960 (.262, 8 HR, 19 RBI). The younger Smalley was selected in the first round of the 1974 draft by Texas and joined Spokane the following year (.340 in 43 games) before being called up to finish the season with the Rangers. Smalley III would go on to collect over 1,400 hits in a 13-year big league career, highlighted by an All-Star appearance in 1979 and a World Series title with the Minnesota Twins in 1987.
Tim and Tug Hulett: The elder Hulett spent 12 years in the big leagues, primarily with the White Sox and Orioles, before becoming the longest-tenured (2007-2016) and winningest Spokane Indians manager in team history. His son, Tug, played for the Indians in 2004 (.279, 19 SB) and spent part of two seasons in the majors with Seattle and Kansas City in 2008-09.
Jim and Steve Barbieri: A longtime fan favorite in Spokane, Jim Barbieri was the first person to appear in both the Little League World Series and MLB World Series. The native of Schenectady, NY, spent a total of seven years as a player in Spokane, highlighted by his 1966 campaign where he hit .357 and earned a call-up with the Dodgers. His last season with the Indians came in 1969 and Barbieri retired to Spokane in 1970 following a lone year playing in Japan. The second of four sons, Steve graduated from Central Valley High School and currently serves as the head of security for the Spokane Indians. Steve's son, Kevin, also spent time as a section leader at Avista Stadium.
ABOUT THE SPOKANE INDIANS
The Spokane Indians are the High-A affiliate of the Colorado Rockies located in Spokane, Washington, and were named 2021 MiLB Organization of the Year. Avista Stadium is home to the MultiCare Kids Bench Seat. Parking at all Spokane Indians games is FREE. The Spokane Indians office and team store hours are 10:00 AM - 4:00 PM on Monday through Thursday and 10:00 AM - 12:00 PM on Fridays.