10 Spokane Indians Players to Compete in WBC
Ian Kinsler ('03) Takes Over as Manager for Team Israel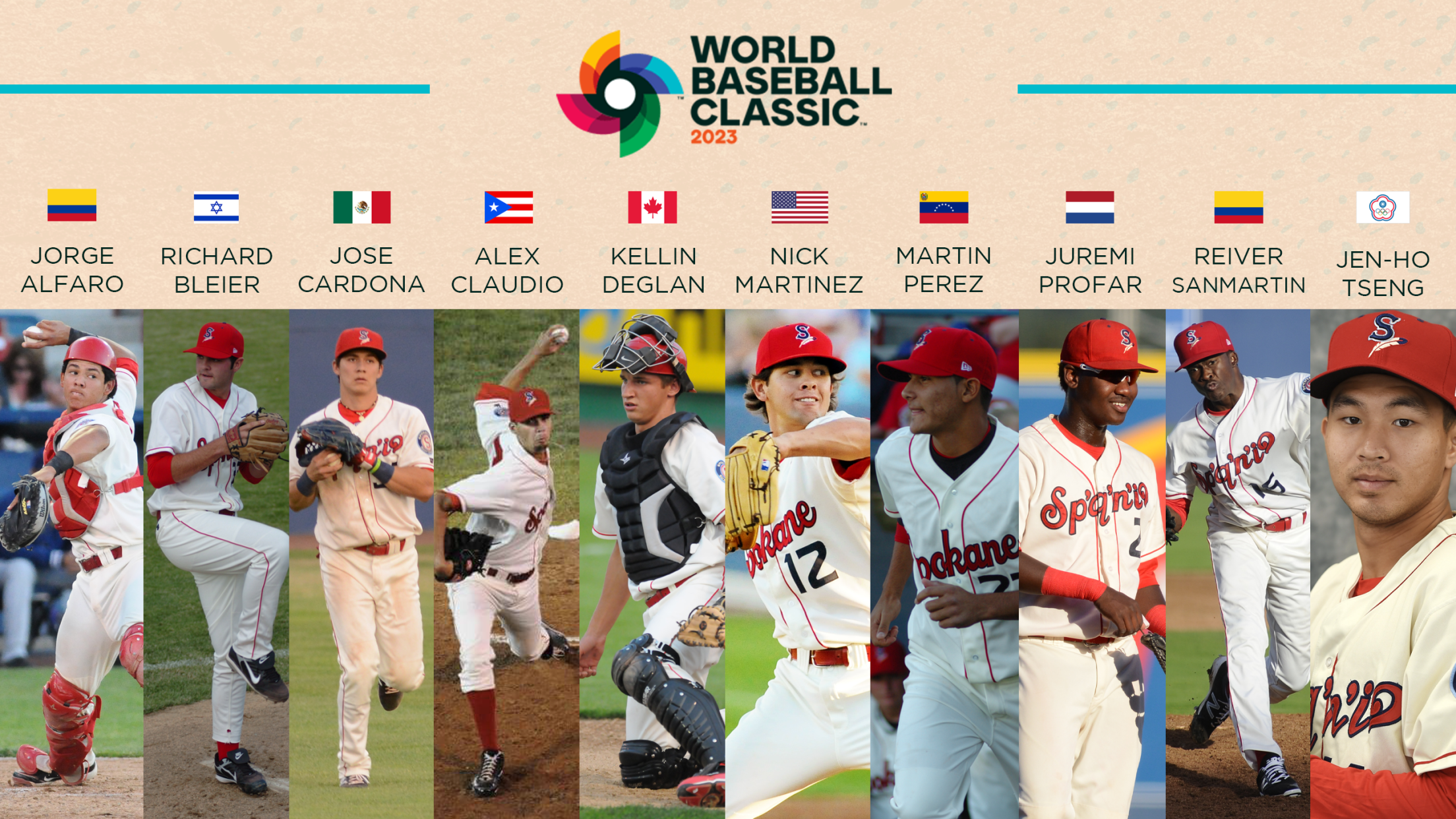 Spokane, Wash. - The World Baseball Classic returns to the global stage in March for the first time since 2017, with a total of 10 Spokane Indians players set to compete for nine different countries. This year's tournament will take place in Japan, Taiwan, and the United States, and has
Spokane, Wash. - The World Baseball Classic returns to the global stage in March for the first time since 2017, with a total of 10 Spokane Indians players set to compete for nine different countries. This year's tournament will take place in Japan, Taiwan, and the United States, and has expanded from 16 to 20 national teams, with all teams that participated in the 2017 edition automatically qualifying, plus four additional spots.
Right-hander Nick Martinez ('11), who led Team USA to a silver medal at the Tokyo Olympics, will look to help the Americans defend their title starting with a Pool C showdown against Great Britain in Phoenix on Saturday, March 11th. Other Indians alums competing in Pool C include Jose Cardona ('14) with Mexico, Kellin Deglan ('10) with Canada, and Jorge Alfaro ('11) and Reiver Sanmartin ('17) with Colombia.
The daunting Pool D is comprised of baseball heavyweights like the Dominican Republic, Puerto Rico, and Venezuela, and features a trio of former Spokane players—Richard Bleier (Israel, '08), Alex Claudio (Puerto Rico, '11), and Martín Pérez (Venezuela, '08). The D.R. won the tournament in 2013 while Puerto Rico has been runner-up in the last two WBCs.
Pool A has a pair of Indians alums in Juremi Profar (Netherlands, '14) and Jen-Ho Tseng (Chinese Taipei) while Pool B is the only group stage that does not include a former Spokane player.
A member of Team USA's 2017 championship squad, Ian Kinsler ('03) is set to make his WBC managerial debut at the helm with Team Israel, where he will be joined by pitching coach Jerry Narron ('82). Former Spokane pitcher Ricky Bones ('86) will serve as Puerto Rico's pitching coach while the Dominican Republic will turn to Julio Borbón ('07) as their first base coach—rounding out the Indians alums in this year's World Baseball Classic.
ABOUT THE SPOKANE INDIANS
The Spokane Indians are the High-A affiliate of the Colorado Rockies located in Spokane, Washington, and were named 2021 MiLB Organization of the Year. Avista Stadium is home to the MultiCare Kids Bench Seat. Parking at all Spokane Indians games is FREE. The Spokane Indians Office and Team Store are open Monday through Friday from 9:00 AM to 5:00 PM.