Grizzlies Race Past Ports as Skid Reaches Seven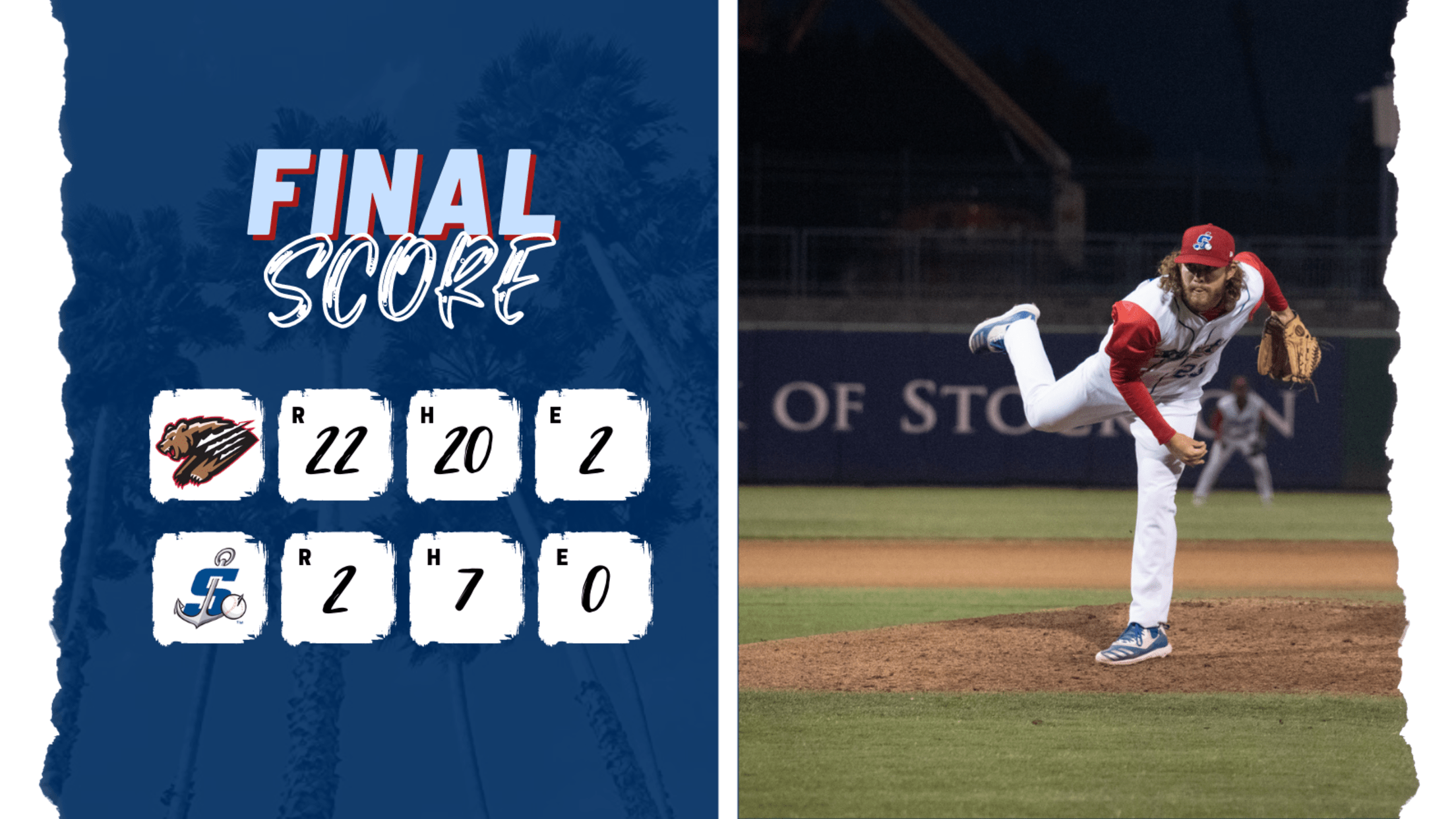 STOCKTON, Ca. – The Fresno Grizzlies notched season-highs in runs (22) and hits (20) as the Ports dropped game one of their six-game series 22-2 on Tuesday night at Banner Island Ballpark. The loss was Stockton's seventh in a row. The Grizzlies (42-28) jumped ahead early with a three-run top
STOCKTON, Ca. – The Fresno Grizzlies notched season-highs in runs (22) and hits (20) as the Ports dropped game one of their six-game series 22-2 on Tuesday night at Banner Island Ballpark. The loss was Stockton's seventh in a row.
The Grizzlies (42-28) jumped ahead early with a three-run top of the first. Adael Amador walked to start the game and advanced to third base on a hit-and-run when Yanquiel Fernandez singled to left center field to put runners on the corners with nobody out. Warming Bernabel then grounded into a fielder's choice that allowed Amador to score while forcing Fernandez out at second to give Fresno a 1-0 lead. Hunter Goodman followed with a ground rule double to right field to put runners on second and third for Juan Guerrero who grounded a two-run single up the middle to score two runs, making it 3-0.
After the Grizzlies scored another in the third to make it 4-0, the Ports (25-45) cut the deficit in half in the bottom of the inning. With runners on second and third and two outs, Shane McGuire delivered a two-run single to left field to trim the Fresno lead to 4-2.
Fresno turned the tide once more in the top of the fourth. With two outs and nobody on, Fernandez, Warming Bernabel and Goodman hit back-to-back-to-back home runs to make it 7-2. The Grizzlies followed that up with a five-run fifth on a solo home run by Zach Kokoska and a three-run shot by Warming Bernabel, with another run scoring on a wild pitch to blow the game open at 12-4.
The Grizzlies tallied two more in the sixth inning on a two-run homer by Braxton Fulford and got eight more in the eighth, three of which came off Ports' infielder Mariano Ricciardi.
Fresno starter Jarrod Cande (3-1) got the win, allowing just two runs on four hits in five innings while striking out six. Starting on short notice, the Ports' Yehizon Sanchez (1-4) took the loss and was tagged for ten runs on eleven hits in 4.2 innings.
The Ports will look to snap their seven-game skid in game two of their series against the Grizzlies on Wednesday night at Banner Island Ballpark with first pitch at 7:05 pm. Tickets are available at stocktonports.com or by calling (209) 644-1900.