Grizzly Home Runs Sink Ports on Wednesday Night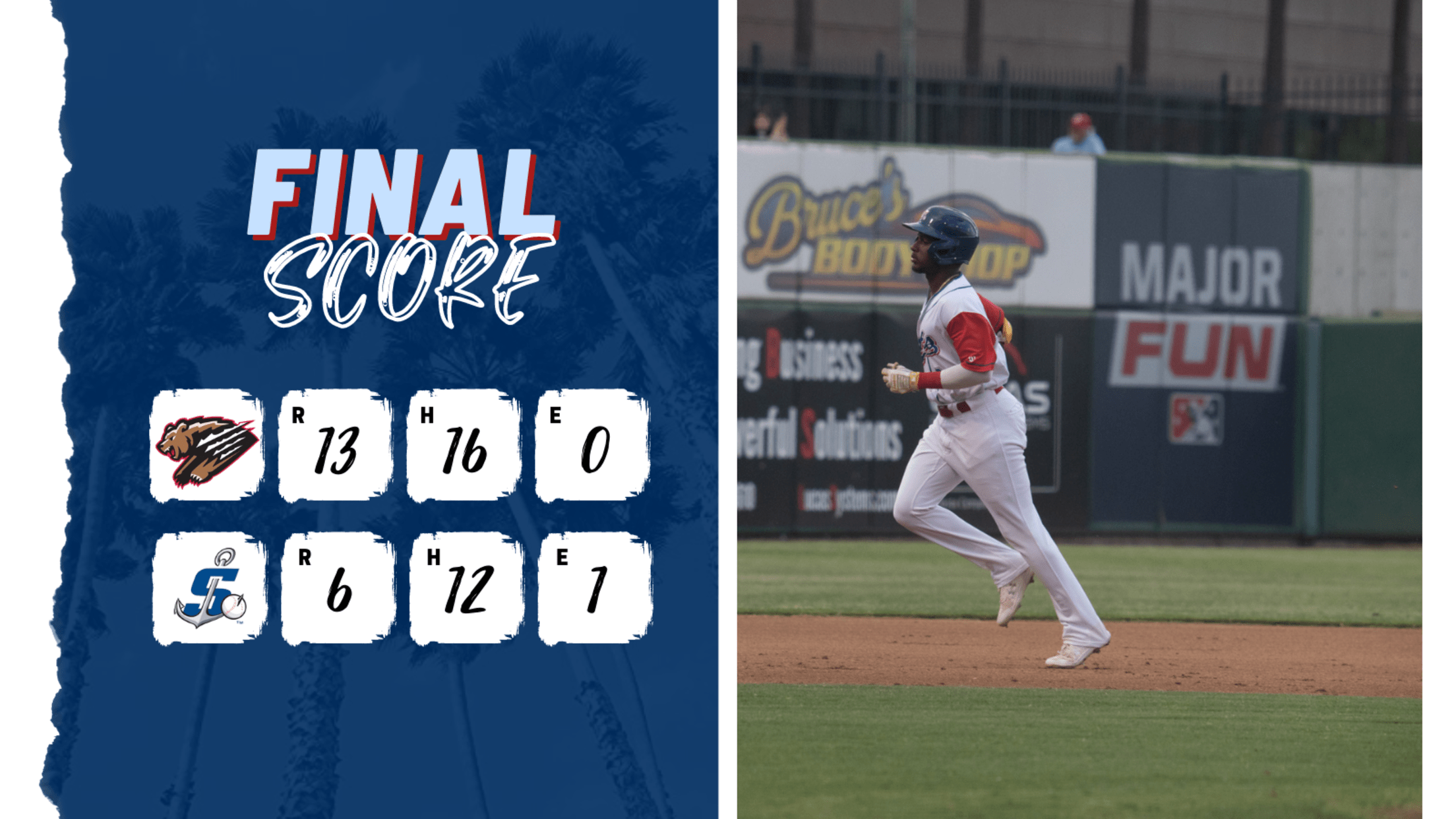 STOCKTON, Ca. – The Fresno Grizzlies notched 16 hits and the Ports dropped their eighth straight in a 13-6 loss on Wednesday night at Banner Island Ballpark. For the second straight game the Ports fell behind in the top of the first inning. With one out and nobody on Yanquiel
STOCKTON, Ca. – The Fresno Grizzlies notched 16 hits and the Ports dropped their eighth straight in a 13-6 loss on Wednesday night at Banner Island Ballpark.
For the second straight game the Ports fell behind in the top of the first inning. With one out and nobody on Yanquiel Fernandez hit a solo home run to right field off Ports' starter Luke Anderson to give the Grizzlies (43-28) a 1-0 lead. Three walks loaded the bases with two outs for Ben Sems, who was hit by an 0-2 curveball to force another run in to make it 2-0.
The Ports (25-46) got a run back in the bottom of the first. With runners on first and third and two outs, Nick Brueser lined a single to left field to get Stockton on the board and cut the Grizzly lead to 2-1.
Fresno used the longball again to extend their lead in the top of the second inning. EJ Andrews, Jr. led off with a solo home run to make it 3-1, and three batters later Warming Bernabel got to Anderson for a two-run blast to give the Grizzlies a 5-1 advantage.
A Marcos Brito two-run homer in the bottom of the second trimmed the Fresno lead to 5-3, but the Grizzlies flexed their muscles again in the top of the fourth. Bernabel struck again for a two-run homer and Zach Kokoska lifted a solo shot to right center to put Fresno on top 8-3.
With a three-run bottom of the fouth the Ports got right back into the ballgame. A one-out single by Alexander Campos and back-to-back walks drawn by Jalen Greer and Mariano Ricciardi loaded the bases with one out for Brito who drove in a run with an RBI groundout to make it 8-4. Junior Perez then lined a double down the left field line to score two runs, cutting the Grizzly lead to 8-6.
Fresno, however, kept their foot on the gas, striking for one run in the top of the fifth, three in the seventh and one in the eighth to blow the game open and take a 13-6 lead.
The Ports loaded the bases with one out in the eighth and put runners on first and third in the ninth but failed to score, ending the ballgame.
Grizzly starter Case Williams (6-2) got the win allowing six runs on eight hits with seven strikeouts, while Anderson (4-5) took the loss for Stockton surrendering nine runs on nine hits in 4.2 innings.
The Ports will look to snap their skid on Thursday night in game three against the Grizzlies at Banner Island Ballpark with first pitch at 7:05 pm. Tickets are available at stocktonports.com or by calling (209) 644-1900.