Ports Can't Slow Giant Bats in Lopsided Defeat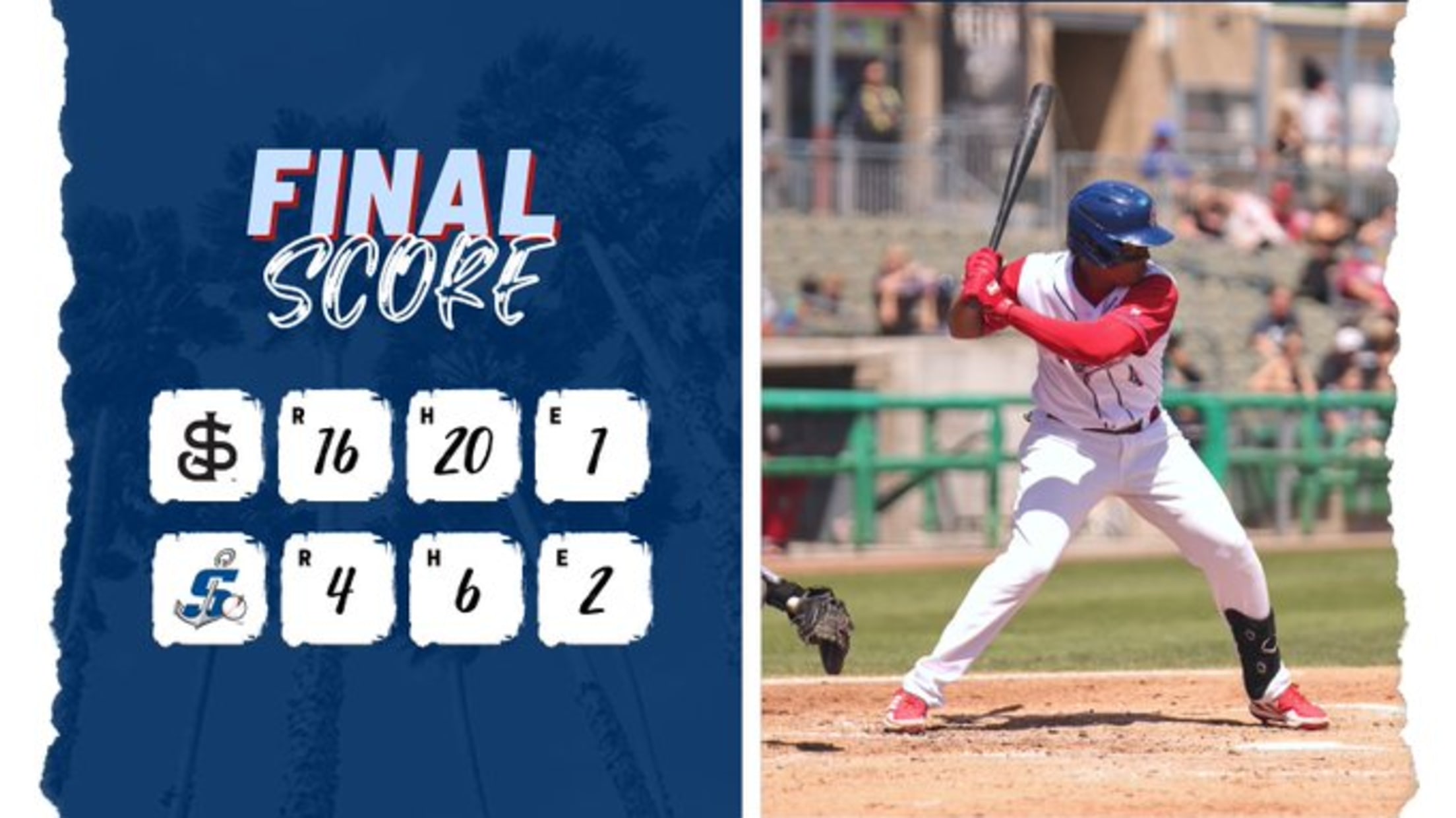 STOCKTON, Ca. – The San Jose Giants pounded out 20 hits and won their ninth straight game as the Ports fell to their North Division rival 16-4 in the first game of the second half on Friday night at Banner Island Ballpark. With a run in the third and five
STOCKTON, Ca. – The San Jose Giants pounded out 20 hits and won their ninth straight game as the Ports fell to their North Division rival 16-4 in the first game of the second half on Friday night at Banner Island Ballpark.
With a run in the third and five in the fourth, the Giants (41-26) got out to a 6-0 lead. With runners on first and second and one out in the third, Carter Williams lined a single up the middle off Ports' starter Kyle Virbitsky to make it 1-0 San Jose.
In the fourth an error, double and a walk loaded the bases with one out for Alexander Suarez who singled up the middle to score one and double the San Jose lead. Grant McCray then battled Virbitsky to a full count before launching a grand slam to right field on the 11th pitch of his at-bat to give the Giants a 6-0 advantage.
Using the longball, the Ports (25-42) got back into the game. After a leadoff single in the bottom of the fourth inning, Max Muncy took Giants' starter Seth Lonsway deep to left field for a two-run homer to get the Ports on the board and cut the San Jose lead to 6-2. It was the first home run allowed by Lonsway this season.
Nick Brueser and Danny Bautista got to Lonsway for back-to-back solo home runs to bring the Ports to within two at 6-4.
In the top of the seventh the Giants sent 12 batters to the plate, exploding for six runs to put the ballgame away. A single, double and another single to start the inning off Tyler Baum generated two runs to make it 8-4, and a walk and hit by pitch followed to loadthe bases with nobody out. After a strikeout, Alexander singled to center field to drive in two making it 10-4. After another strikeout, two-out singles by Aeverson Arteaga and Victor Bericoto sandwiched a walk to Carter Williams to generate two more San Jose runs to increase the Giants' lead to 12-4.
While the Ports went quietly, the Giants added four more runs in the ninth with Cooper Uhl on the mound to make it 16-4.
San Jose reliever Tyler Myrick (2-1) did not allow a baserunner in 1.1 innings following Lonsway to get the win, while Virbitsky (3-4) took the loss for Stockton giving up six runs (five earned) on ten hits in 5.2 innings.
The Ports will try to even their second-half record with game five against the Giants at Banner Island Ballpark on Saturday at 7:05 with a fireworks show to follow the ballgame. Tickets are available at stocktonports.com or by calling (209) 644-1900.