Ports Dropped by Giants, Skid Reaches Five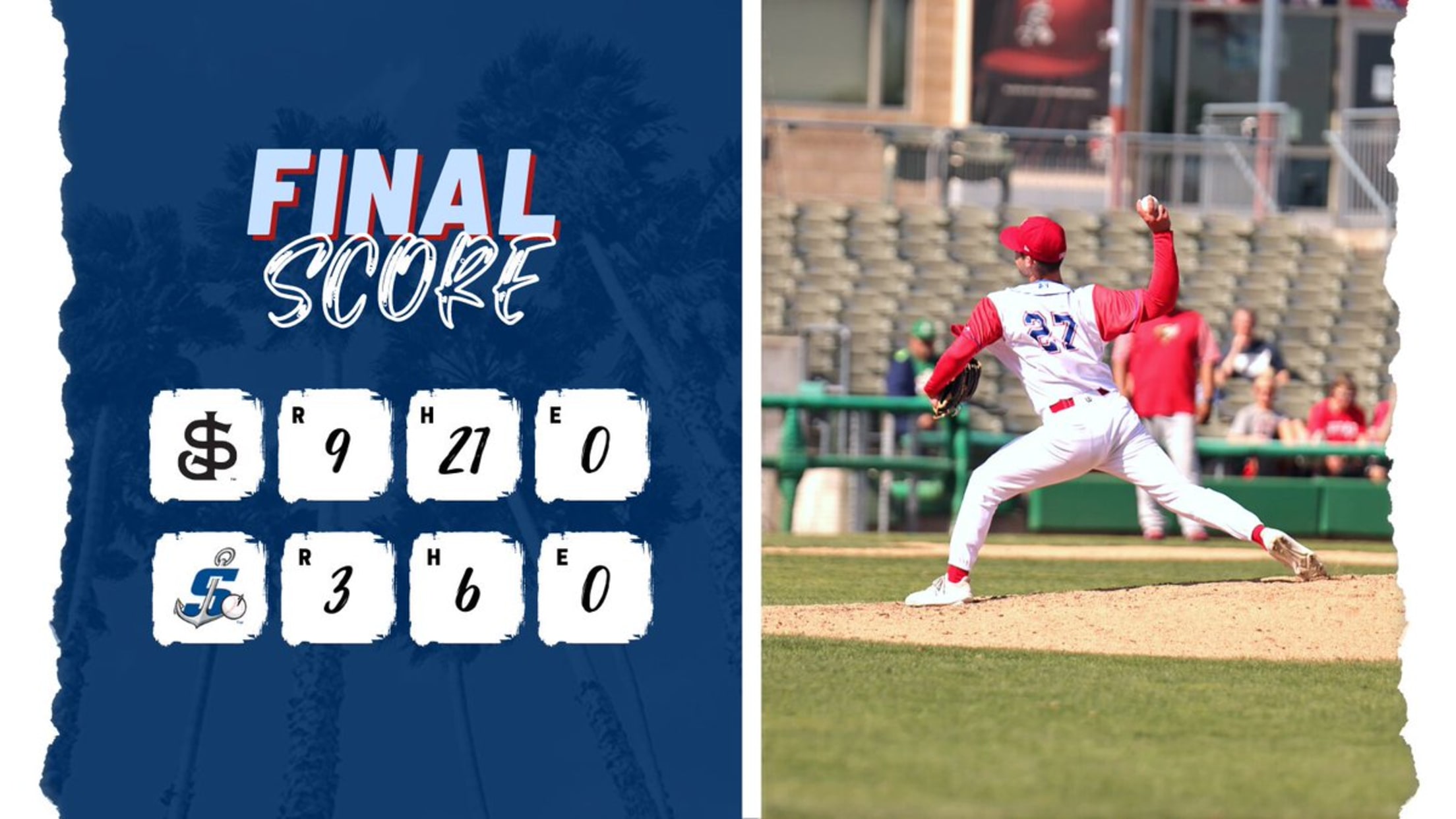 STOCKTON, Ca. – A night after they recorded 20 hits, the San Jose Giants collected 21 as the Ports dropped their fifth consecutive game to their North Division rival 9-3 on Saturday night at Banner Island Ballpark. Grant McCray got the Giants (42-26) off to a great start in the
STOCKTON, Ca. – A night after they recorded 20 hits, the San Jose Giants collected 21 as the Ports dropped their fifth consecutive game to their North Division rival 9-3 on Saturday night at Banner Island Ballpark.
Grant McCray got the Giants (42-26) off to a great start in the top of the first inning, leading off the ballgame with a solo home run to left field to give San Jose a 1-0 lead before an out was recorded.
With four runs on six hits in the top of the third the Giants extended their advantage. San Jose nine-hitter Alexander Suarez led off the frame with a solo home run to left field on an 0-1 pitch from Ports' starter Mitch Myers to double the San Jose lead to 2-0. McCray followed with a double, and after a flyout scored on a double down the right field line by Carter Williams to make it 3-0. With two outs Riley Mahan clubbed a two-run shot to center field to extend the Giants advantage to 5-0.
The Giants added two more in the fourth on an RBI double by Williams and a run-scoring single by Victor Bericoto to increase their lead to 7-0.
The Ports (25-43) got on the board in the bottom of the seventh inning against right-hander Jorge Guzman. Alexander Campos and T.J. Schofield-Sam began the frame with back-to-back singles, and a one-out walk loaded the bases. Campos then scored on a passed ball and Schofield-Sam on a wild pitch to get the Ports on the board at 7-2.
After Carter Williams hit a two-run homer in the top of the eighth inning made it 9-2, the Ports tallied another in the bottom of the inning on an RBI single by Campos scoring Max Muncy from third, who hit a leadoff single, to make it 9-3.
Giants' reliever Julio Rodriguez pitched around a leadoff walk in the bottom of the ninth to end the ballgame and give San Jose its tenth straight win.
San Jose starter Landen Roupp (5-2) got the win with six two-hit, shutout innings with seven strikeouts. Myers (3-4) took the loss for the Ports allowing seven runs on 12 hits in 3.2 innings.
After dropping the first five against San Jose, the Ports will try to salvage the final game of their six-game series against the Giants on Sunday at 6:05 on the final day of Caballos Weekend with a jersey auction to follow the game. Tickets are available at stocktonports.com or by calling (209) 644-1900.