Ports Ride Virbitsky, Longball to Snap Skid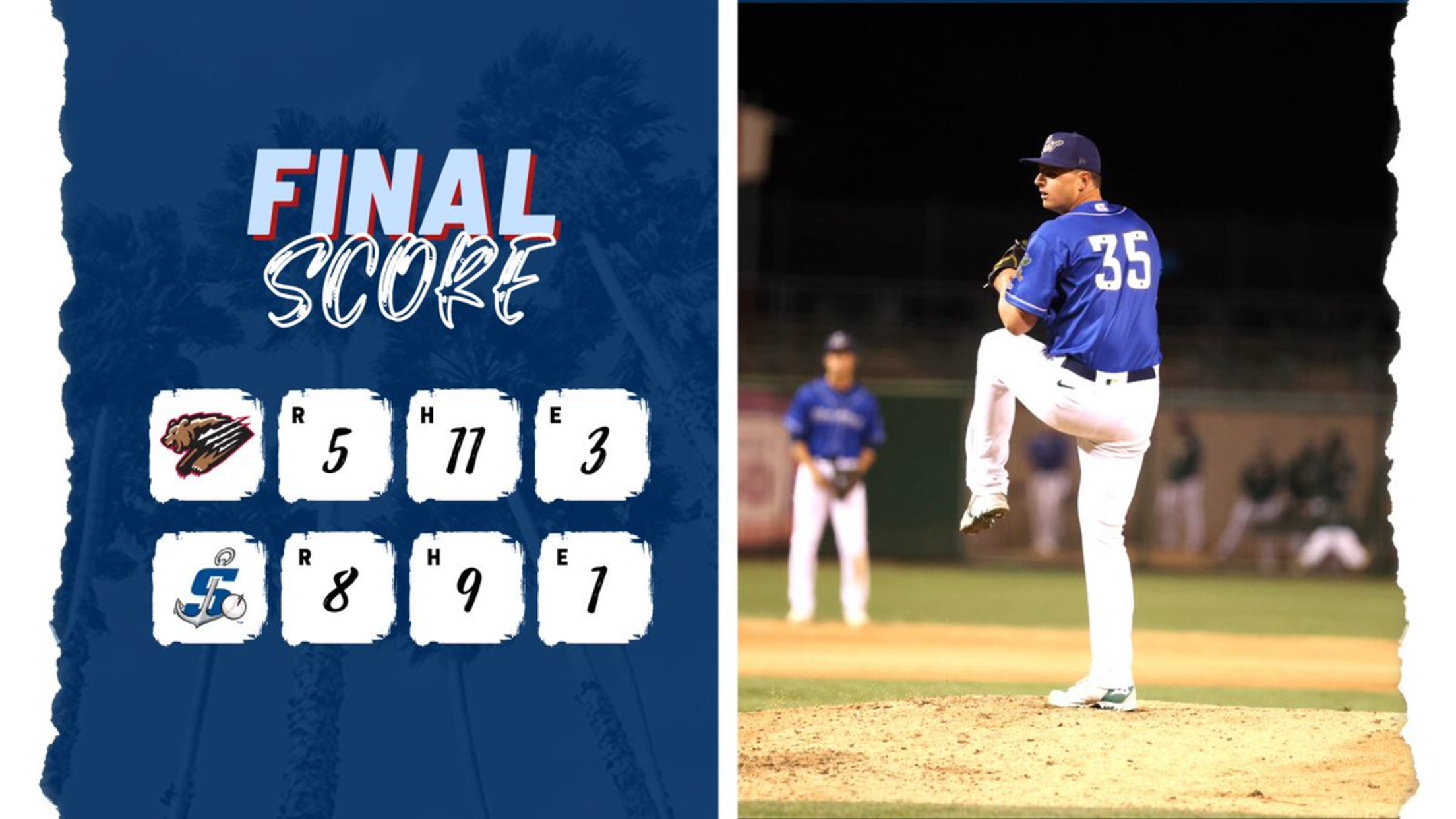 STOCKTON, Ca. – The Ports hit three home runs and Kyle Virbitsky held the red-hot Fresno lineup down over 6.2 innings as Stockton snapped its nine-game losing streak with an 8-5 win over the Grizzlies on Friday night at Banner Island Ballpark. After falling behind 1-0 in the top of
STOCKTON, Ca. – The Ports hit three home runs and Kyle Virbitsky held the red-hot Fresno lineup down over 6.2 innings as Stockton snapped its nine-game losing streak with an 8-5 win over the Grizzlies on Friday night at Banner Island Ballpark.
After falling behind 1-0 in the top of the first inning on a home run by Fresno right fielder Yanquiel Fernandez, the Ports (26_-_47) used the longball to quickly tie the game and then take the lead. Junior Perez led off the bottom of the first with a solo shot off Grizzlies' starter Brayan Castillo to tie the game at one, and Cooper Uhl gave the Ports a 2-1 lead with a leadoff solo home run to left center in the bottom of the second inning.
The Ports doubled their lead in the bottom of the third. With T.J. Schofield-Sam on first base and one out, Alexander Campos tripled off the left center field wall to double the Stockton lead, making it 3-1.
With Grizzly reliever Luis Amoroso on the mound, the Ports put a crooked number on the board in the bottom of the sixth inning. With runners on the corners and one out with Max Muncy at the plate, Amoroso uncorked a wild pitch allowing Jalen Greer to score from third base to extend the Ports' lead to 4-1. Two pitches later, Muncy drove a two-run homer over the wall in left center field to make it 6-1 Stockton.
Leading 6-2 going into the bottom of the eighth, Stockton extended their lead with against Fresno lefty Ever Moya. With the bases loaded and one out, Schofield-Sam grounded into a fielders' choice to score Greer from third to make it 7-2. Danny Bautista then singled up the middle with two outs to extend the Ports' lead to 8-2.
The Grizzlies (44-29) made it interesting in the top of the ninth. After a one-out single and two-out walk, Juan Guerrero launched a three-run homer to left field off Ports' reliever Ed Baram to cut the Stockton lead to 8-5. After Yorlis Rodriguez singled off new pitcher Aaron Cohn, Aiverson Rodriguez flew out to center field to end the ballgame.
Virbitsky (4-4) got the win for Stockton, holding the dangerous Fresno lineup to just two runs (one earned) on seven hits over 6.2 innings while striking out seven. Grizzlies' starter Brayan Castillo (1-4) took the loss surrendering three runs on five hits over four innings while striking out five. Cohn got the final out to pick up his second save of the season.
The Ports and Grizzlies continue their series on Saturday night at Banner Island Ballpark with game five starting at 7:05 pm. A fireworks show will follow the ballgame. Tickets are available at stocktonports.com or by calling (209) 644-1900.