Ports Toppled by Grizzlies, Skid Continues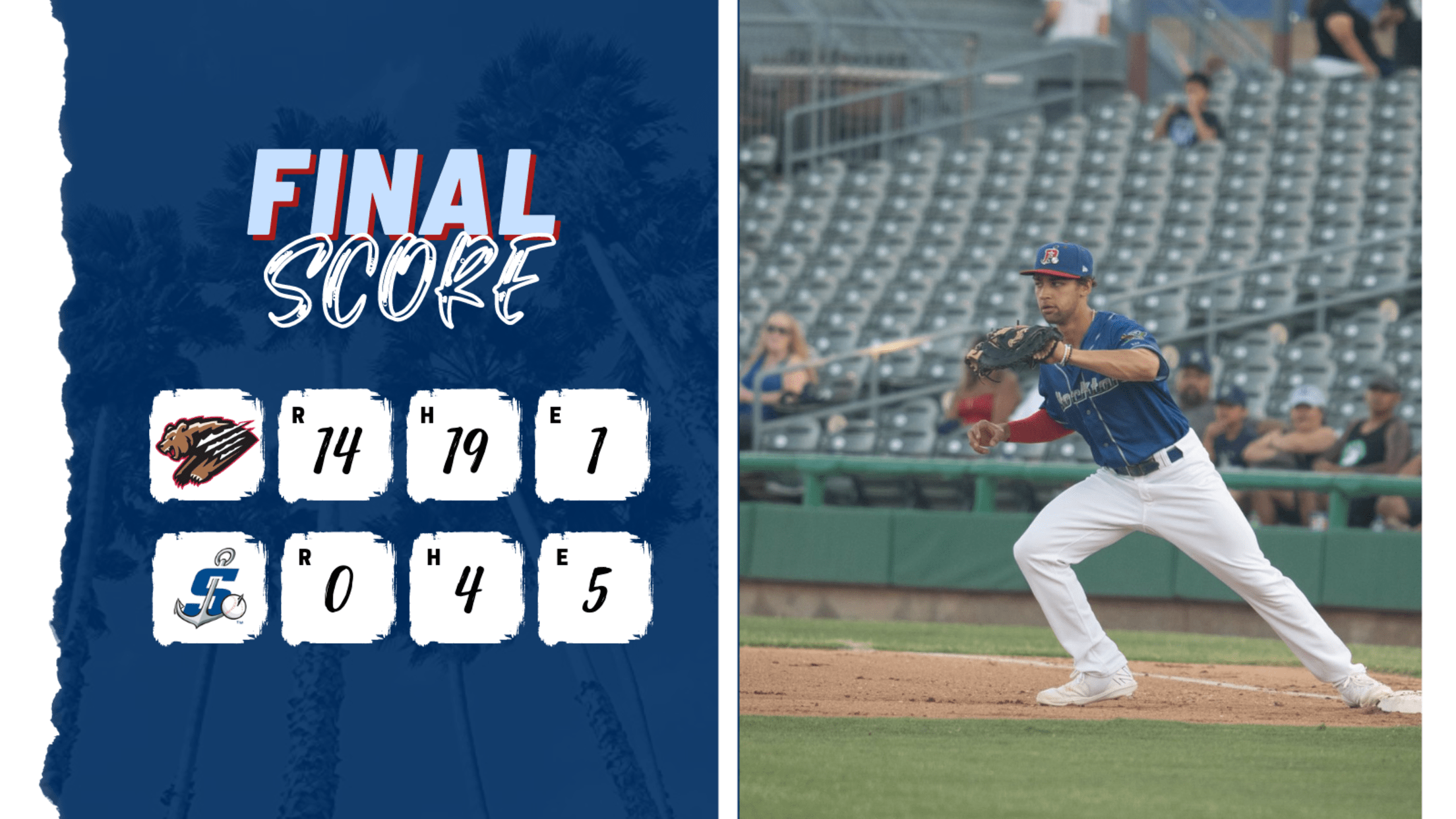 STOCKTON, Ca. – The Fresno Grizzlies' homerun onslaught continued this week at Banner Island Ballpark, clubbing four more home runs as the Ports dropped their ninth straight game with a 14-0 loss to the Grizzlies on Thursday night. Adael Amador set the tone on Thursday night when he sent the
STOCKTON, Ca. – The Fresno Grizzlies' homerun onslaught continued this week at Banner Island Ballpark, clubbing four more home runs as the Ports dropped their ninth straight game with a 14-0 loss to the Grizzlies on Thursday night.
Adael Amador set the tone on Thursday night when he sent the second pitch of the ballgame over the wall in right field for a solo home run to give the Grizzlies (44-28) a 1-0 lead. After a strikeout and a walk Fresno went back-to-back, as Hunter Goodman hit a two-run blast to center field and Zach Kokoska clubbed a solo homer to right field to make it 4-0.
After another run on a two-out RBI double in the second by Yanquiel Fernandez made it 5-0 Fresno, and then the Grizzlies hung another crooked number on the board in the top of the third inning. Goodman led off with his second home run of the game, a solo shot to extend the Grizzly lead to 6-0. A single and a walk put runners on first and second for Braxton Fulford who lined a double down the left field line to make it 7-0. Another run scored on a throwing error by Ports' reliever Clark Cota to give the Grizzlies an 8-0 lead.
With the Ports' offense quiet the Grizzlies scored one more in the fifth, four in the eighth and one more in the ninth to push the margin to 14-0.
The Ports (25-47) managed just one hit until the bottom of the eighth inning, and put runners on first and second in the ninth but Alexander Campos grounded out to end the ballgame.
Fresno starter McCade Brown (1-3) picked up his first win of the season with six innings of shutout ball, allowing just one hit while striking out eight. Dheygler Gimenez (0-1) took the loss in his first start with the Ports surrendering eight runs (seven earned) on eight hits while striking out four in two innings.
The Ports will look to snap their skid with the start of Independece Weekend on Friday night in game four against the Grizzlies with first pitch at 7:05 pm. Tickets are available at stocktonports.com or by calling (209) 644-1900.