Stockton Ports Announce Gregorio Petit as Manager for 2023 Season, Rest of Field Staff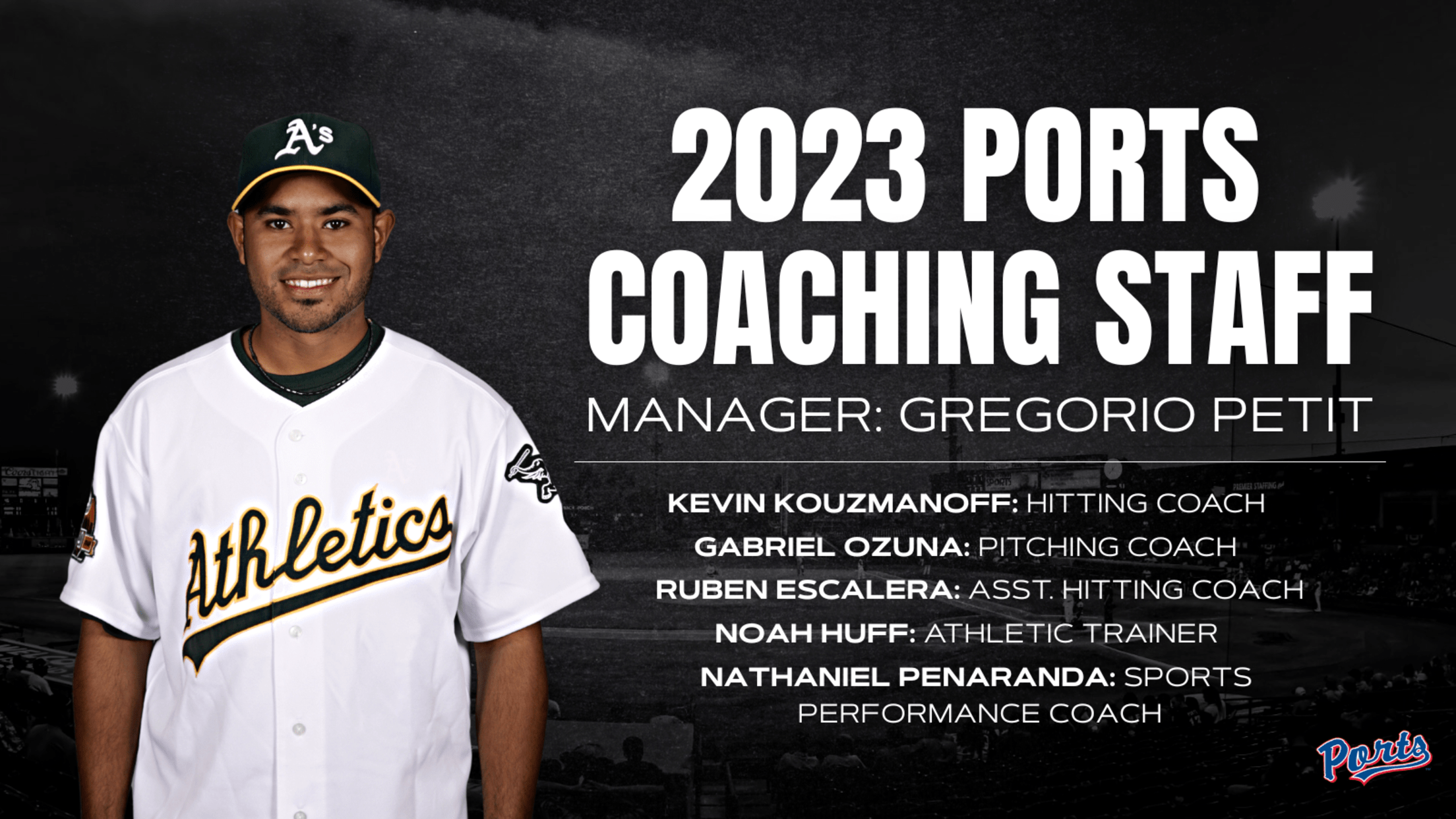 STOCKTON, Calif. - The Stockton Ports named former Major League and Ports player, Gregorio Petit, as manager, as well as the rest of the field staff for the upcoming 2023 season. Petit was first announced as the manager by the Oakland A's on Tuesday. Petit is a former middle infielder
STOCKTON, Calif. - The Stockton Ports named former Major League and Ports player, Gregorio Petit, as manager, as well as the rest of the field staff for the upcoming 2023 season. Petit was first announced as the manager by the Oakland A's on Tuesday.
Petit is a former middle infielder who played in 197 Major League games in parts of six seasons, making Major League appearances for the A's, Astros, Yankees, Angels, and Twins.
As an infant in Ocumare del Tuy, Venezuela, Petit would go around the house swinging a stick, which prompted his Mom to start bringing him to the local baseball field. At the age of 16 he signed with the A's as an international free agent and came up through their Minor League system, playing 137 games with the Ports in 2006, before making his Major League debut with Oakland in 2008.
From early in his playing career, Petit knew that he wanted to be a manager, and is now excited for the opportunity to help young players achieve their dreams in the same organization in which he achieved his own.
"I remember back in the day when I was still a player, Keith Lieppman - who is the former farm director for the A's - he used to ask me every time, 'What do you want to do when you're done playing?' I'd say, 'I'm going to be a manager.' And I was still 19-years-old, 20-years-old when he asked me that," said Petit. "And then every year after that comment, he kept asking me, 'You ready to manage yet? You ready to manage yet?' I kept telling him, 'One more year. Give me one more year.' Just as a joke, right, but I knew from the beginning that I wanted to be a manager."
Petit becomes the first former Ports player to manage the team, which front office members believe will bring a new enthusiasm from the fans.
"I'm really excited to have a former Port back in Stockton leading the team and bringing some excitement to a young group of guys who have a lot of potential," said Ports General Manager, Jordan Feneck.
This will be Petit's second stint as a minor league manager as he spent the past two seasons as the manager of the Corpus Christi Hooks, Double-A affiliate of the Houston Astros.
The Ports have also announced the following hires for their 2023 field staff:
Gabriel Ozuna - Pitching Coach

Kevin Kouzmanoff - Hitting Coach

Ruben Escalera - Asst Hitting Coach

Noah Huff - Athletic Trainer

Nate Penaranda - Sport Performance Coach

Vic Zapien - Home Clubhouse Manager
"We have a lot of new faces joining the staff this year and that is something that's exciting for me because I get to meet a whole new group of people who have had successful careers in baseball and now want to share their passion with the new young guys that want to come up and succeed," said Feneck.
When weighing both his responsibilities of trying to win games while also developing players so that they can move up in the A's Minor League system, Petit believes that you can do both.
"I think developing is the most important part of it. I'm just a big believer that you can develop - and also winning is something you have to develop. If you develop the right way, if you do things the right way, you should win some games," said Petit.