Rainiers draw low card against Aces on Saturday
It was a consecutive season-high crowd (7,208) at Cheney Stadium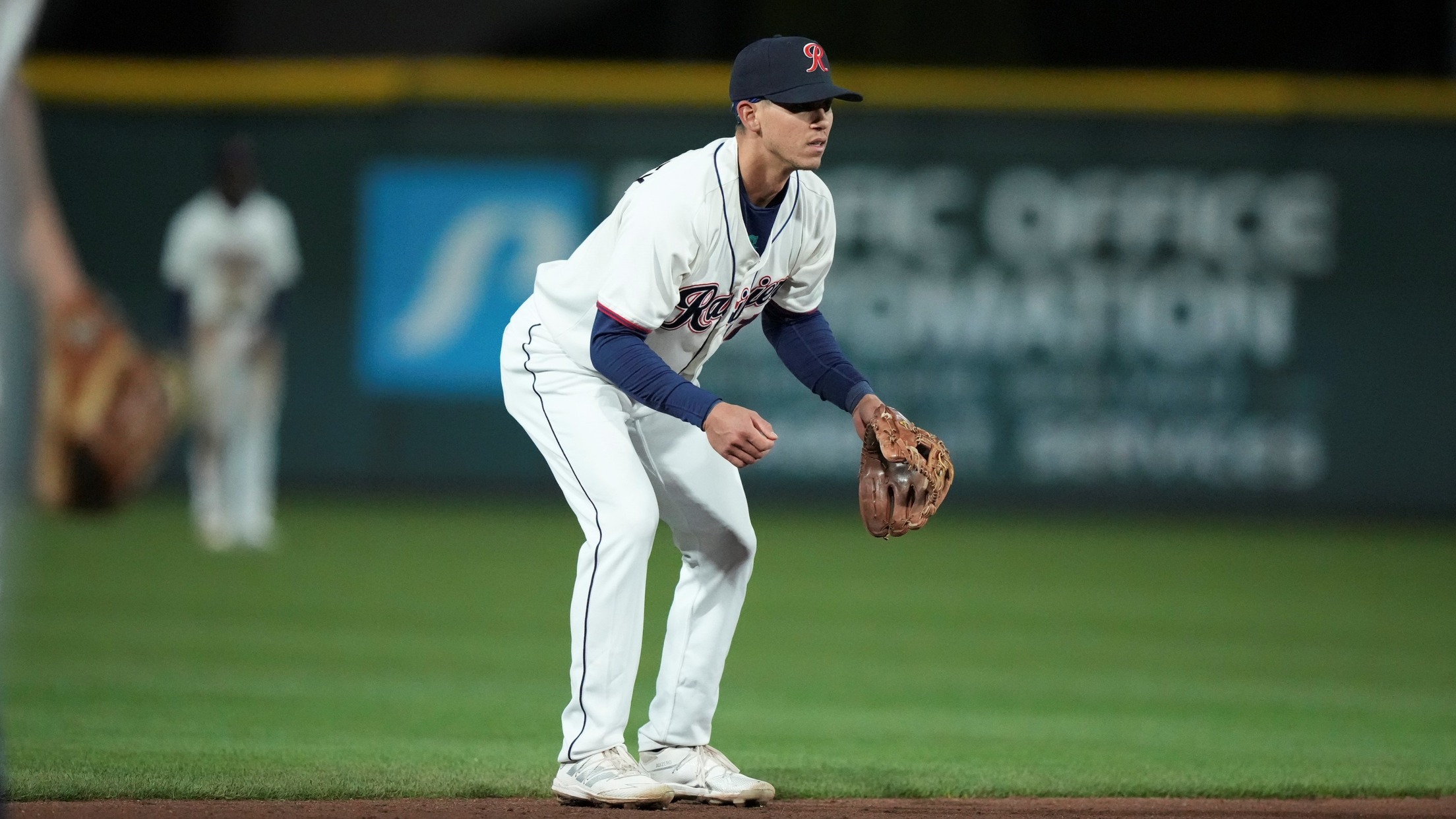 Tacoma, WA (5/14/22) – The Tacoma Rainiers (11-24) had their modest two-game win streak snapped early on Saturday evening, losing 9-3 to the Reno Aces (17-18). Tacoma will attempt to split the week-long series in a Sunday matinee. A Buddy Kennedy RBI single in the first inning (Jake McCarthy single)
Tacoma, WA (5/14/22) – The Tacoma Rainiers (11-24) had their modest two-game win streak snapped early on Saturday evening, losing 9-3 to the Reno Aces (17-18). Tacoma will attempt to split the week-long series in a Sunday matinee.
A Buddy Kennedy RBI single in the first inning (Jake McCarthy single) staked Reno to an early 1-0 advantage. The Rainiers tied the game with a Forrest Wall RBI single in the third, scoring Cesar Izturis, Jr. who led off with a walk and stole second base. Reno quickly re-took the lead in the fourth, on a Dominic Miroglio solo shot to left field, his third homer.
Trailing 2-1 in the fourth, Tacoma took their first lead of the game, as Marcus Wilson led off with a walk and scored all the way from first when Joe Odom gapped a double to left. Odom moved over on an Izturis ground out, and scored on a Miguel Perez RBI single up the middle as the Rainiers went on top 3-2.
A half-inning later, the Aces executed the fourth lead change of the day, with an eight-batter, four-run inning. Former Rainier Braden Bishop hit a three-run homer to the opposite field in right, his first of the season. Miroglio doubled and scored on a Camden Duzenack RBI single. It was 8-3 after a Stone Garrett two-run homer in the sixth (McCarthy triple).
Reno starter Dan Straily worked five innings for the win: 5 H, 3 ER, 2 BB, 3 K.
7,208 fans took in the game, Tacoma's second season-high crowd in as many nights, and 171 more patrons than the 7,037 that witnessed an 8-6 Rainiers win on Friday.
The series finale is scheduled for Sunday afternoon at Cheney Stadium, a 1:35 p.m. first pitch. LHP Nick Margevicius will start for Tacoma, opposite RHP Corbin Martin for Reno.
Rainiers broadcaster Mike Curto will have full coverage on TacomaRainiers.com. All 2022 Rainiers games, home and away, can also be heard for free on the MiLB First Pitch app. HD video broadcasts of every home game can be viewed with a MiLB.TV subscription.
About the Tacoma Rainiers
The Tacoma Rainiers are the Triple-A affiliate of the Seattle Mariners. The Rainiers are a member of the Pacific Coast League and have been a Mariners affiliate since establishing the Rainiers moniker in 1995.
The most up-to-date news and notes about the Tacoma Rainiers and Cheney Stadium can be found at WeRTacoma.com, or by following the Rainiers on Twitter (@RainiersLand), Instagram (@tacomarainiers) and liking the team on Facebook.