Space Cowboys soar over Rainiers, 8-4 on Friday
1B Joe Odom (TAC): 2-for-4, double, 2 runs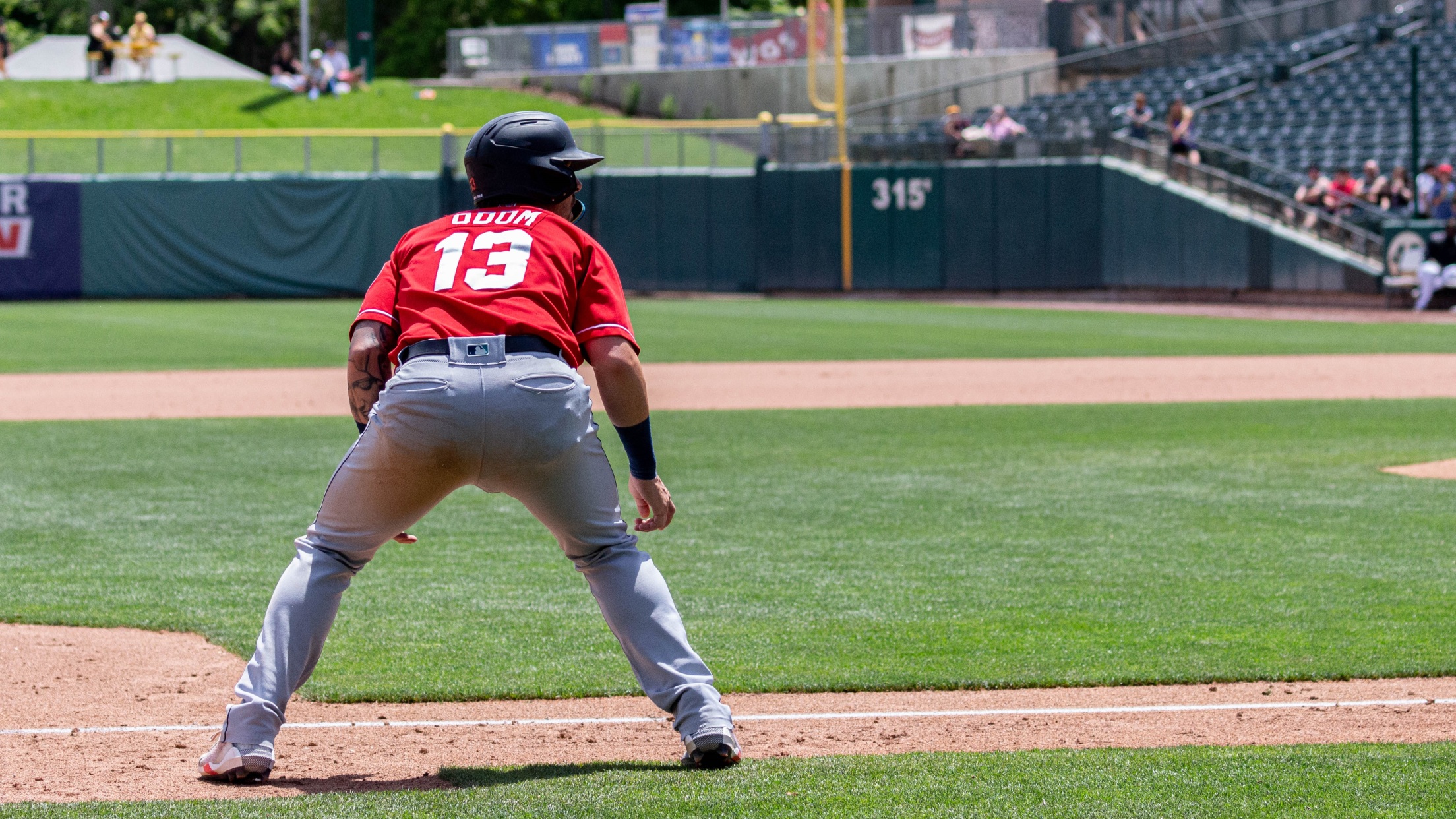 Sugar Land, TX (6/24/22) – The Tacoma Rainiers (28-41) saw their road series with the Sugar Land Space Cowboys (30-40) evened at two games apiece on Friday night, in a contest the Space Cowboys never trailed en route to an 8-4 final score. The Rainiers are 17-20 on the road
Sugar Land, TX (6/24/22) – The Tacoma Rainiers (28-41) saw their road series with the Sugar Land Space Cowboys (30-40) evened at two games apiece on Friday night, in a contest the Space Cowboys never trailed en route to an 8-4 final score. The Rainiers are 17-20 on the road this season.
Sugar Land surged to a 4-0 lead in the first inning. Two Tacoma errors aided RBI singles by Corey Julks and Taylor Jones (3-for-4), before Yainer Diaz, who hit a three-run homer in the first on Thursday, tripled home Jones. Diaz scored on a David Hensley (2-for-4) double.
The Rainiers struck back a half-inning later when Alex Blandino (2-for-3) singled home two runs, scoring Joe Odom (double) and Miguel Perez (walk). But the relentless Space Cowboys offense tacked on two runs in both the second and third innings; Jones singled with two runners in scoring position, and Hensley hit a two-run homer (6), making the score 8-2.
Houston Astros RHP Jake Odorizzi started on rehab assignment for Sugar Land, and worked three innings (59 pitches). The two earned runs he allowed were on two hits and two walks, and Odorizzi struck out four.
Tacoma stayed within shouting distance; in the fourth Jarred Kelenic drove in two runs with a nine-pitch at-bat, plating Odom (single) and Mason McCoy (fielder's choice) with a single to make it 8-4. An offensive affair early would fizzle after that however, and the remainder of the evening would be scoreless.
On a bullpen night for the Rainiers, RHP Gabriel Sosa (1.0 IP, Triple-A debut) and lefties Nick Margevicius (1.0 IP, 1 K) and Austin Warner (2.0 IP, 1 K) each worked scoreless outings. RHP Hunter Brown, the originally scheduled Space Cowboys starter prior to the Odorizzi rehab assignment, worked 5.0 shutout IP in relief to finish the game with a winning decision: 3 H, 0 BB, 5 K.
The penultimate game of this weeklong series will be on Saturday at 7:05 CT/5:05 PT at Constellation Field in Sugar Land. RHP Daniel Ponce de Leon is slated to pitch for Tacoma, against RHP Peter Solomon.
Rainiers broadcaster Mike Curto will have full coverage on TacomaRainiers.com. All 2022 Rainiers games, home and away, can also be heard for free on the MiLB First Pitch app. HD video broadcasts of every home game can be viewed with a MiLB.TV subscription.
About the Tacoma Rainiers
The Tacoma Rainiers are the Triple-A affiliate of the Seattle Mariners. The Rainiers are a member of the Pacific Coast League and have been a Mariners affiliate since establishing the Rainiers moniker in 1995.
The most up-to-date news and notes about the Tacoma Rainiers and Cheney Stadium can be found at WeRTacoma.com, or by following the Rainiers on Twitter (@RainiersLand), Instagram (@tacomarainiers) and liking the team on Facebook.