Front Office, GoTeez Locker Room, & Batter's Box Bar + Grill Closed 11/24-11/28 For Thanksgiving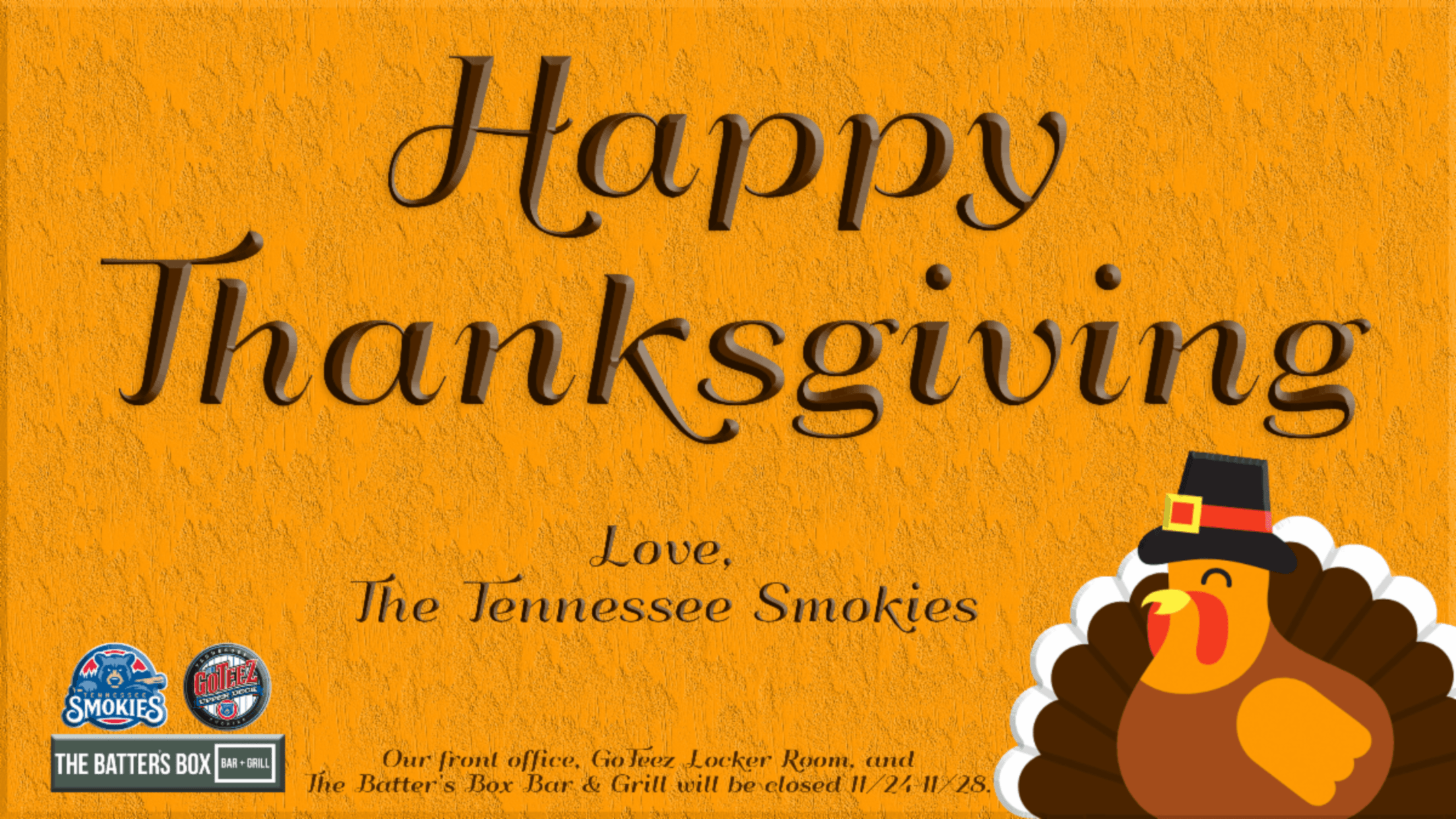 The Tennessee Smokies Front Office, brick and mortar GoTeez Locker Room Store, and The Batter's Box Bar + Grill will be closed for the remainder of the week. There will be no trivia night on Wednesday, 11/24, in The Batter's Box Bar + Grill. The Front Office and GoTeez Locker
The Tennessee Smokies Front Office, brick and mortar GoTeez Locker Room Store, and The Batter's Box Bar + Grill will be closed for the remainder of the week. There will be no trivia night on Wednesday, 11/24, in The Batter's Box Bar + Grill. The Front Office and GoTeez Locker Room will reopen on Monday, November 29th.
The Black Friday Super Pack is available now! Save $50 with the Super Pack! This deal features 2 all-you-can-eat vouchers, 2 ticket vouchers, a Smokies mini bat keychain, a Smokies pullover (available in sizes S-3XL while supplies last), and $15 in stadium cash! This is the perfect present for a parent, spouse, or YOURSELF! Click here to buy. Available now through 11/28 at 11:59pm Eastern.
The Tennessee Smokies are the Double-A affiliate of the Chicago Cubs. Members of the eight-team Double-A South League, Smokies baseball has been entertaining families and fans of America's national pastime in the East Tennessee region for over 100 years. To learn more about the Tennessee Smokies, visit www.smokiesbaseball.com.