The best seats at Fifth Third Field are always reserved for Full Season Ticket Plans. Amazing Field Level locations are available directly behind home plate, the dugouts, and first and third base. Approximately half of all Mud Hens games are sell-outs: Your Full Season Game Plan guarantees all the rivalries, all the excitement, and all the perks!
Interested in a Ticket Plan with the Mud Hens? Fill out the form and we'll reach out to chat about your plans for the upcoming season. Mud Hens Ticket Plans have limited availability and are going fast - get yours today!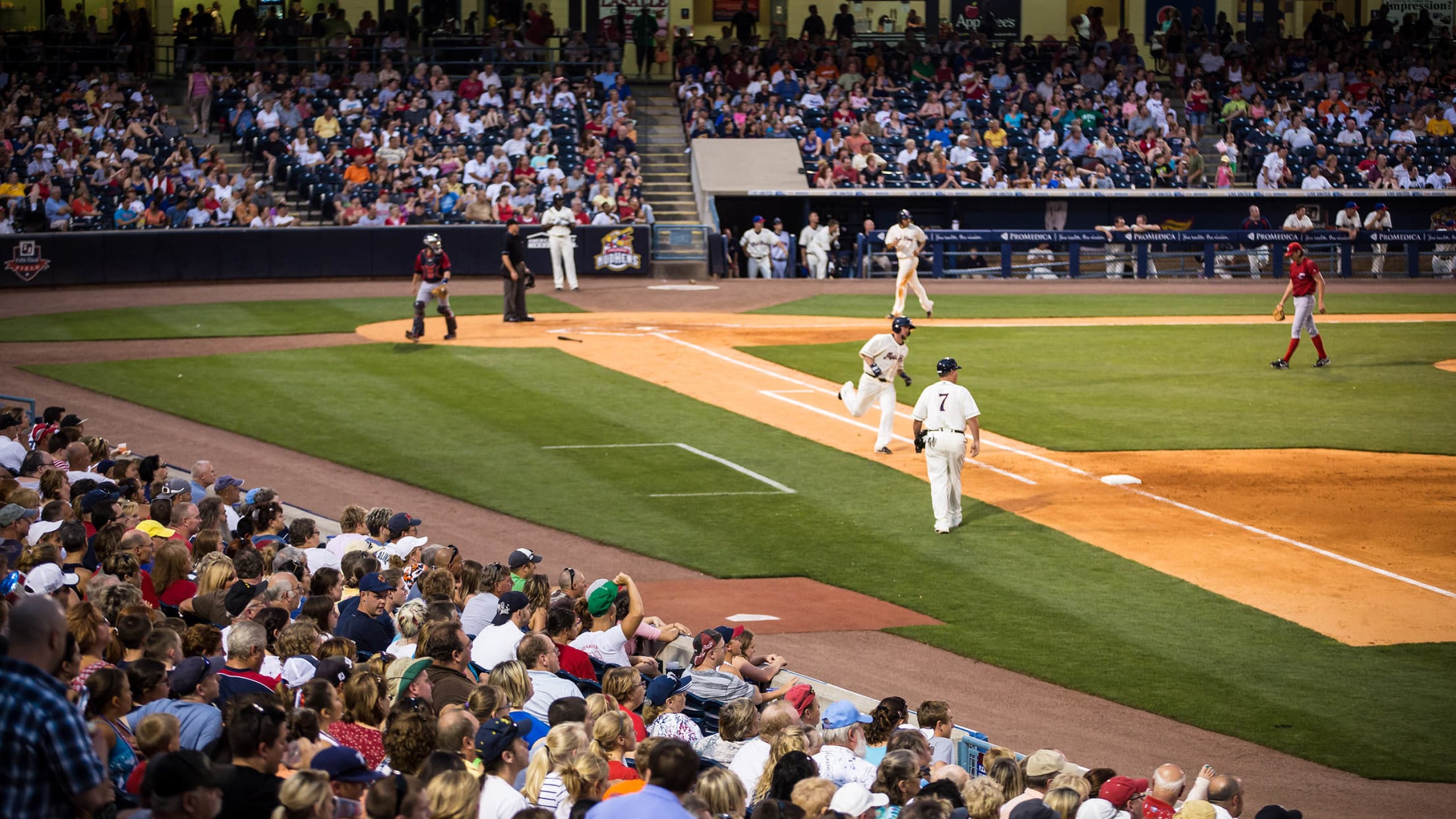 Field Level tickets put you right into all the action. Whether you're directly behind home plate to cheer that amazing 'safe at home' play, behind the dugout, or along the first or third baseline to watch the ball go sailing out of the park, you will guarantee your seat at every home game. There are several Field Level sections, including behind home plate, that provide shade.
Field Level Full Season Memberships are just $720: Save $271 off regular ticket prices!
Commit to three or five years for additional savings at just $648 per season: Up to $343 savings off of regular ticket prices!