Hold the Winning Streak One More Time
Crosscutters even series with 6-4 win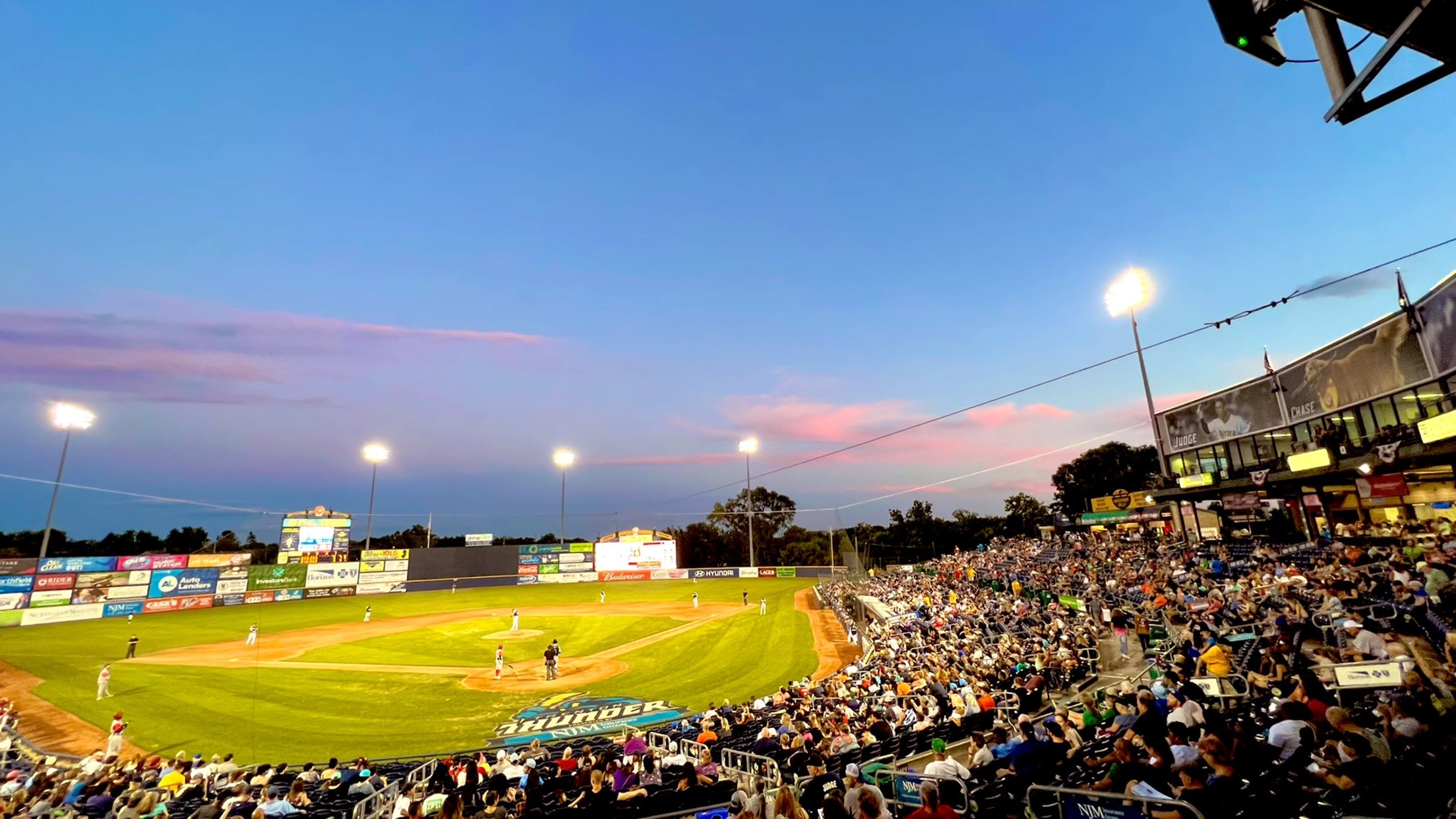 (Trenton, NJ) – The 2022 head-to-head matchups between the Trenton Thunder and Williamsport Crosscutters have been about as even as humanly possible, and on Wednesday night the Crosscutters tied their three-game series with a 6-4 win before a crowd of 4,242 at Trenton Thunder Ballpark. Through 18 meetings, both team
Thunder Squeeze Crosscutters 7-3
Four run seventh aided by four scoreless innings from bullpen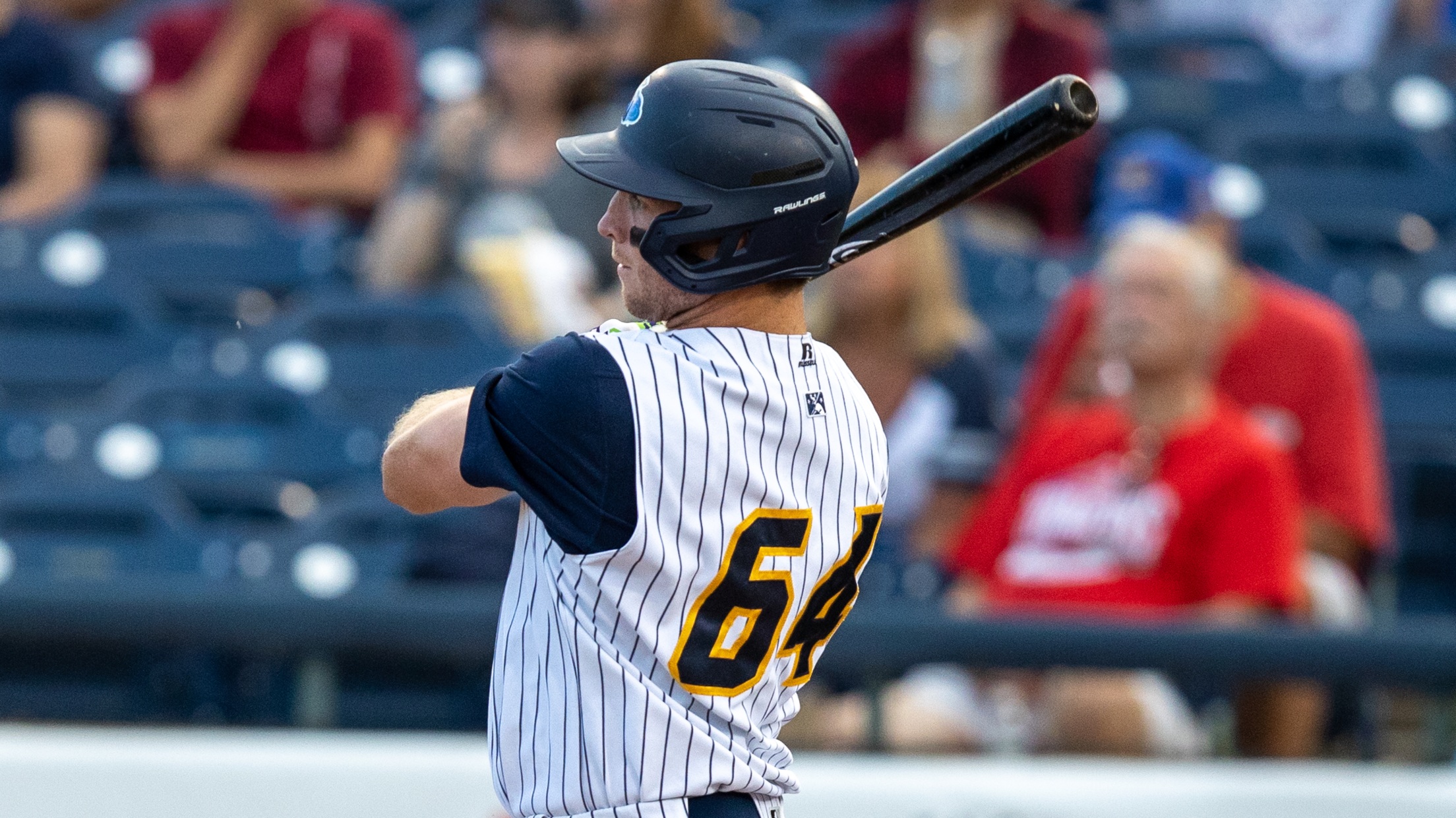 (Trenton, NJ) – In one of their best all-around performances of the second half, the Trenton Thunder (26-31) topped the Williamsport Crosscutters (32-27) 7-3 to start their three-game series on Tuesday night at Trenton Thunder Ballpark. The Thunder answered back from deficits of 1-0 and 3-1 and eventually scored four
Sudden Death Comes to Trenton
Thunder force extra half inning with two runs in the bottom of the ninth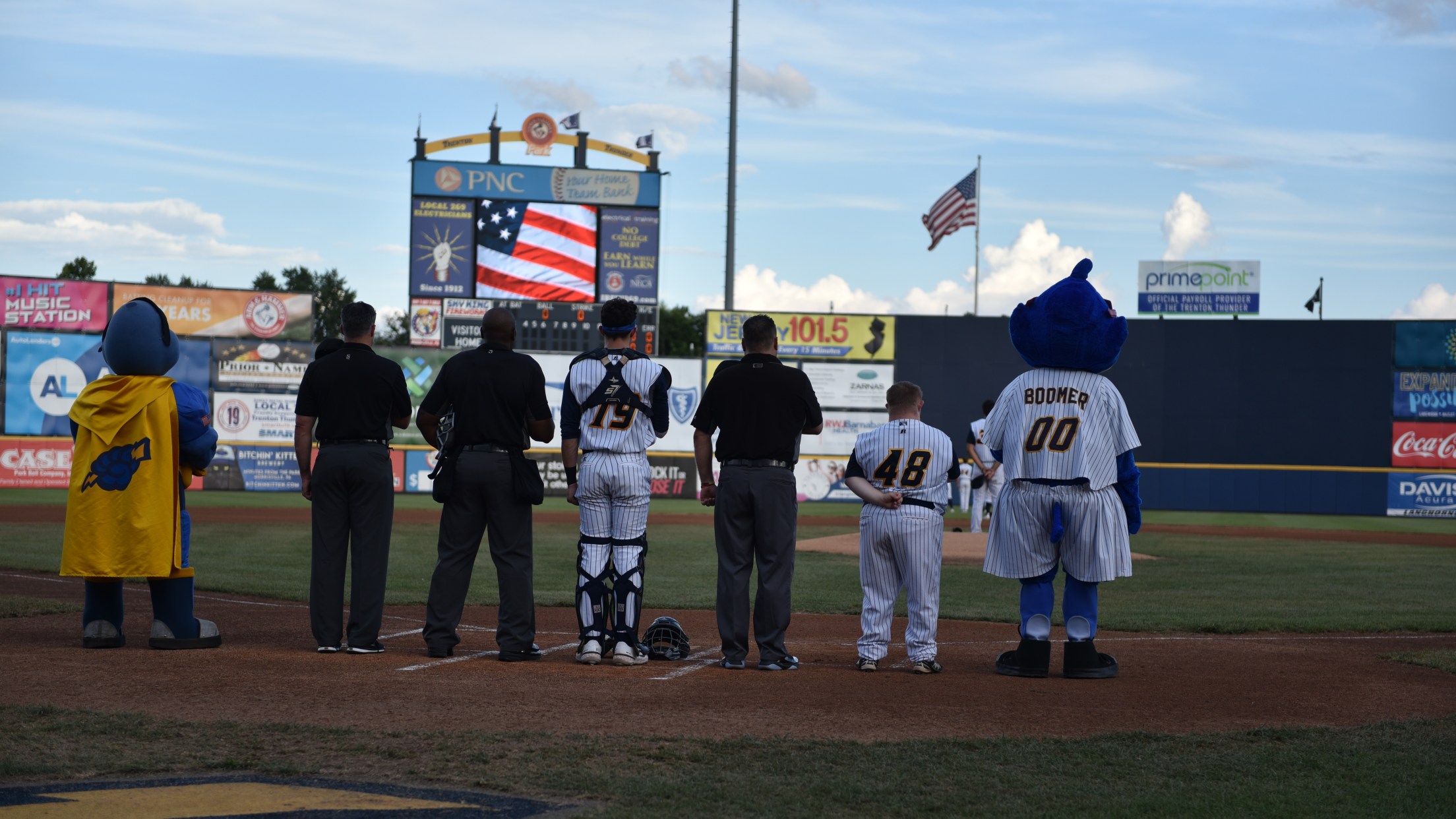 (Trenton, NJ) – A Sunday night crowd of 3,954 made its presence felt at Trenton Thunder Ballpark when their Thunder scored two runs in the bottom of the ninth to tie the Black Bears and force sudden death. In the first installment of the new rule for 2022 in Trenton,
Thunder Even Score with Black Bears
Six game losing streak ends with 9-3 win to tie series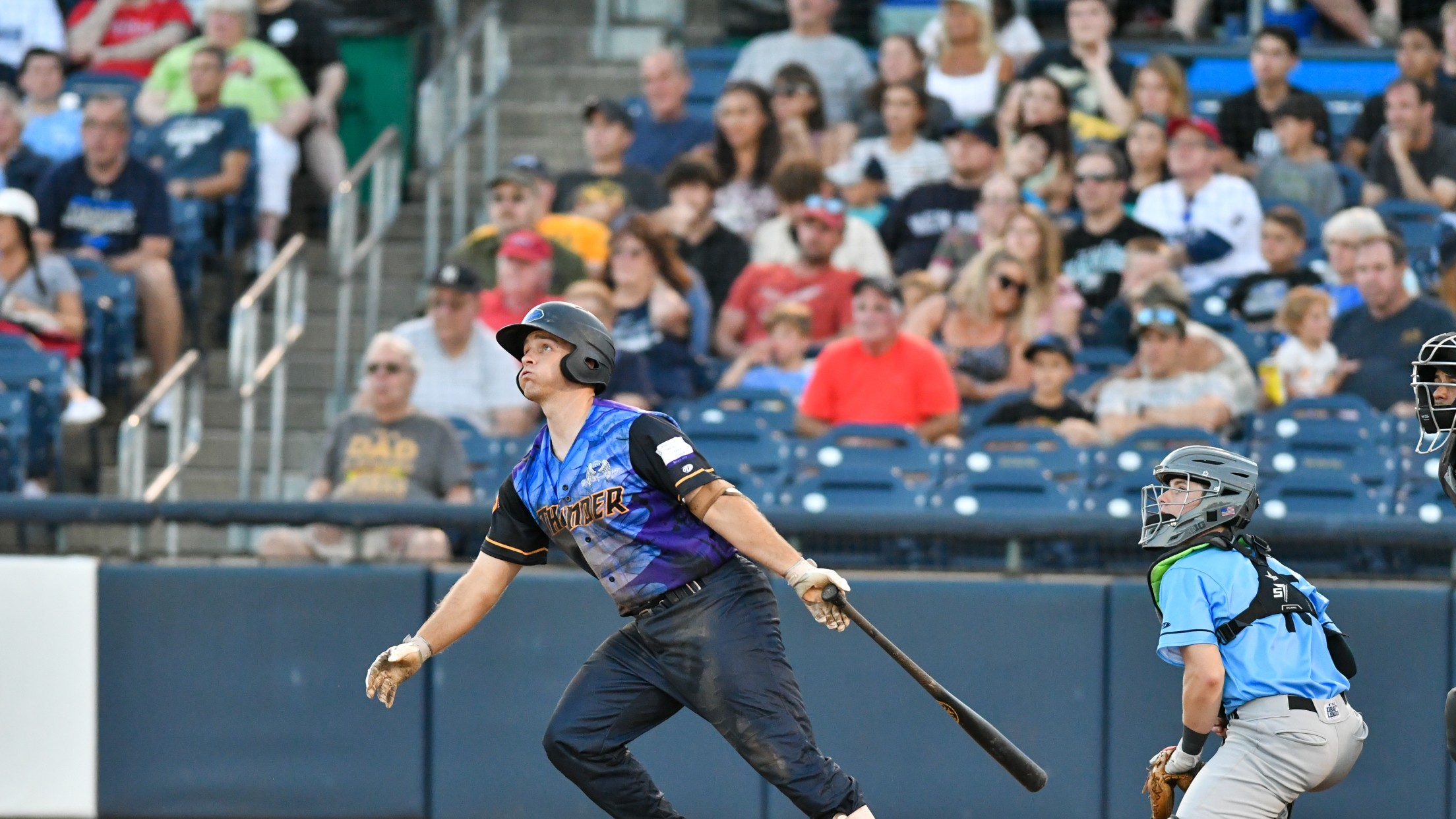 (Trenton, NJ) – It took 10 days but the Trenton Thunder finally ended their six-game losing streak with a resounding 9-3 win over the West Virginia Black Bears on Saturday night at Trenton Thunder Ballpark. A crowd of 6,377 finally got to erupt when the Thunder broke a 2-2 tie
Friday Game Story: Black Bears Waltz in Weekend Opener
Thunder drop sixth in a row with 9-1 loss
(Trenton, NJ) – The second half of the season has been a constant uphill battle for the Thunder, who lost Friday night's opener to the West Virginia Black Bears 9-1 at Trenton Thunder Ballpark. Black Bears starter Shandon Herrera carried a no-hitter into the sixth inning, overshadowing a strong five-inning
Thunder Honor 100-Year-Old World War II Veteran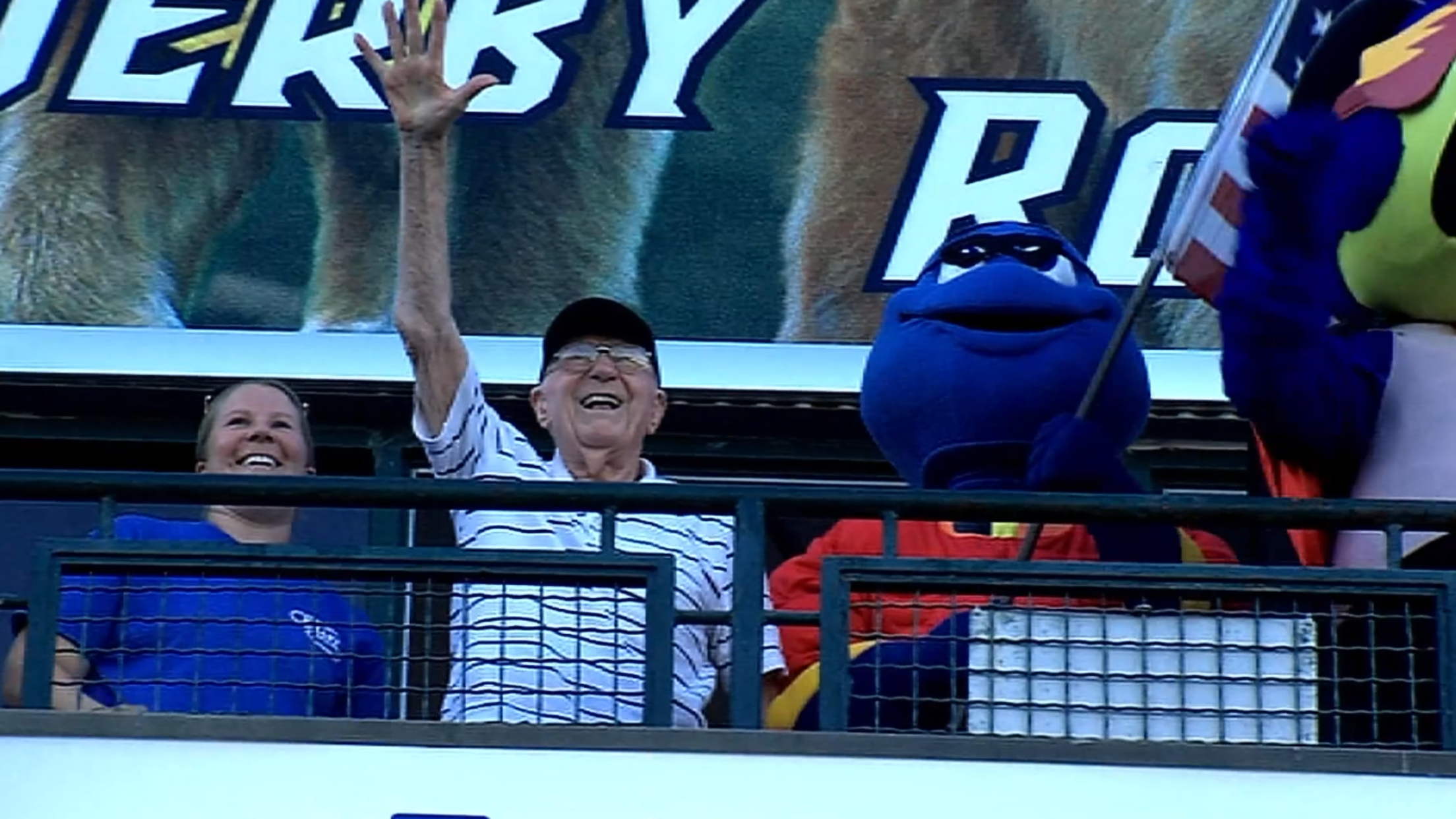 (Trenton, NJ) Your Trenton Thunder, presented by NJM Insurance Group, were proud to honor 100-year-old World War II Veteran Dan Morgan during the game on Sunday, August 7th as part of the Thunder's Cloudman's Hometown Heroes Program. Dan Morgan is a World War II Veteran where he served as an
Crosscutters Rip Through Trenton for Weekend Sweep
Thunder lose fourth straight to fall to 24-28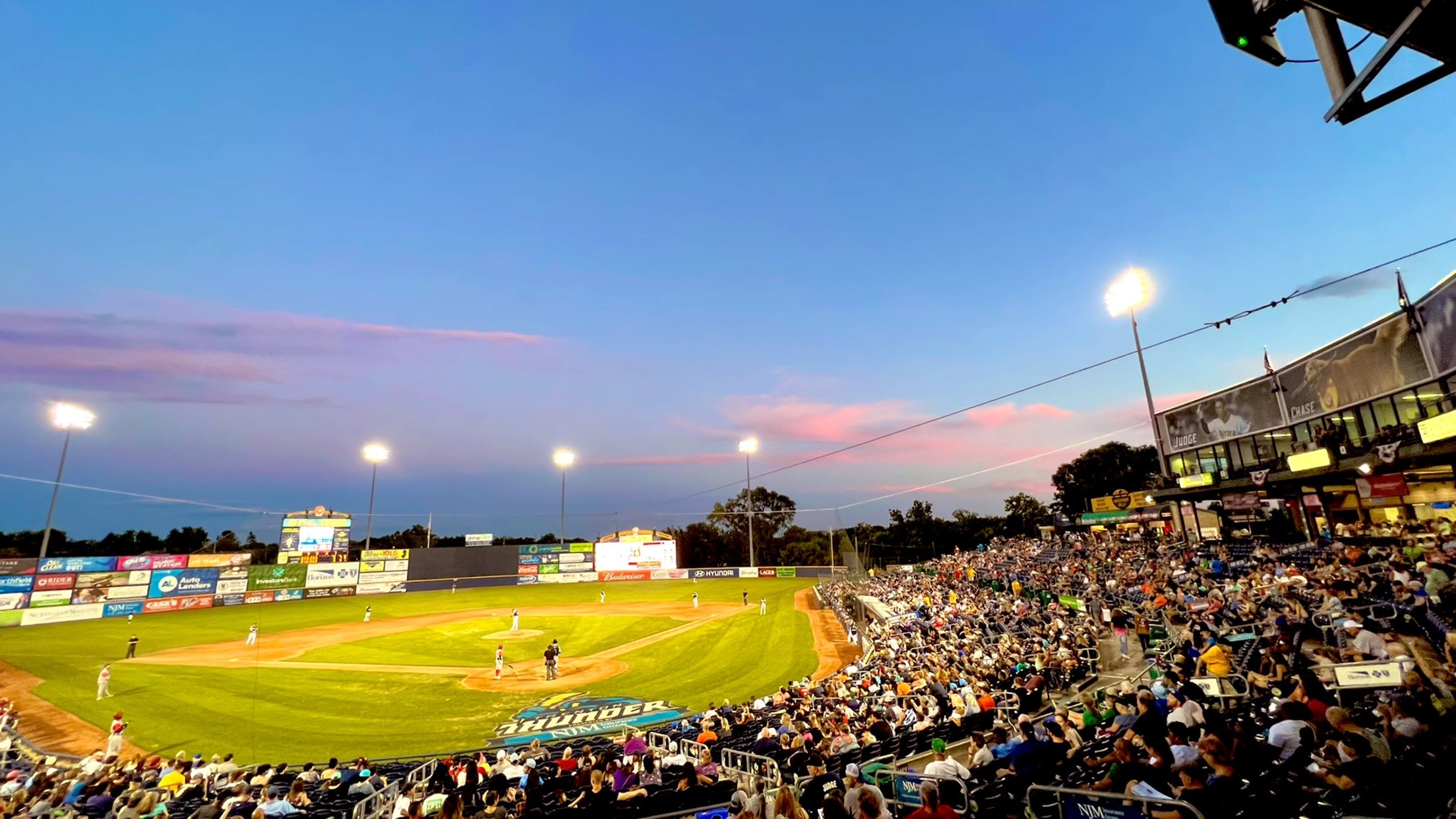 (Trenton, NJ) – Upon evaluating close to 25.0 innings between the Thunder and Crosscutters this weekend, Williamsport never allowed the Thunder to get comfortable at Trenton Thunder Ballpark. The visitors pitched well, played defense, and usually capitalized on 15 errors across the three games to pull off the weekend sweep.
Comeback Comes Up Short
Thunder ninth inning rally not enough in 6-4 loss to Crosscutters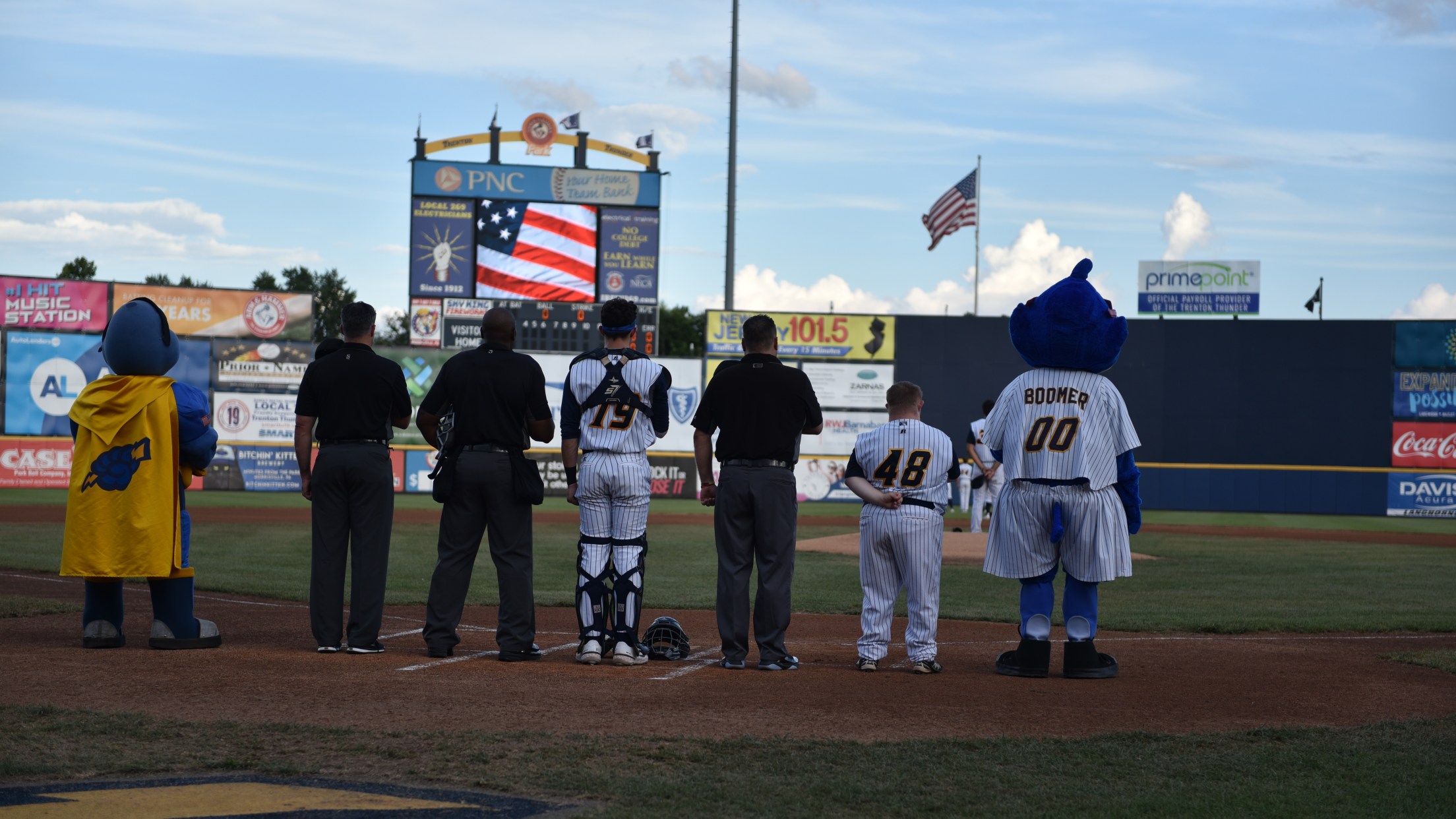 (Trenton, NJ) – For the second straight night, six Crosscutters runs were enough to stymie the Thunder as the teams got together after a rain-shortened series opener on Friday night. Through two games, the Thunder haven't held the lead after yet another stellar starting pitching performance from Williamsport's Brandon Kaminer.
New York Mets purchase contract of Thunder's Joe Joe Rodriguez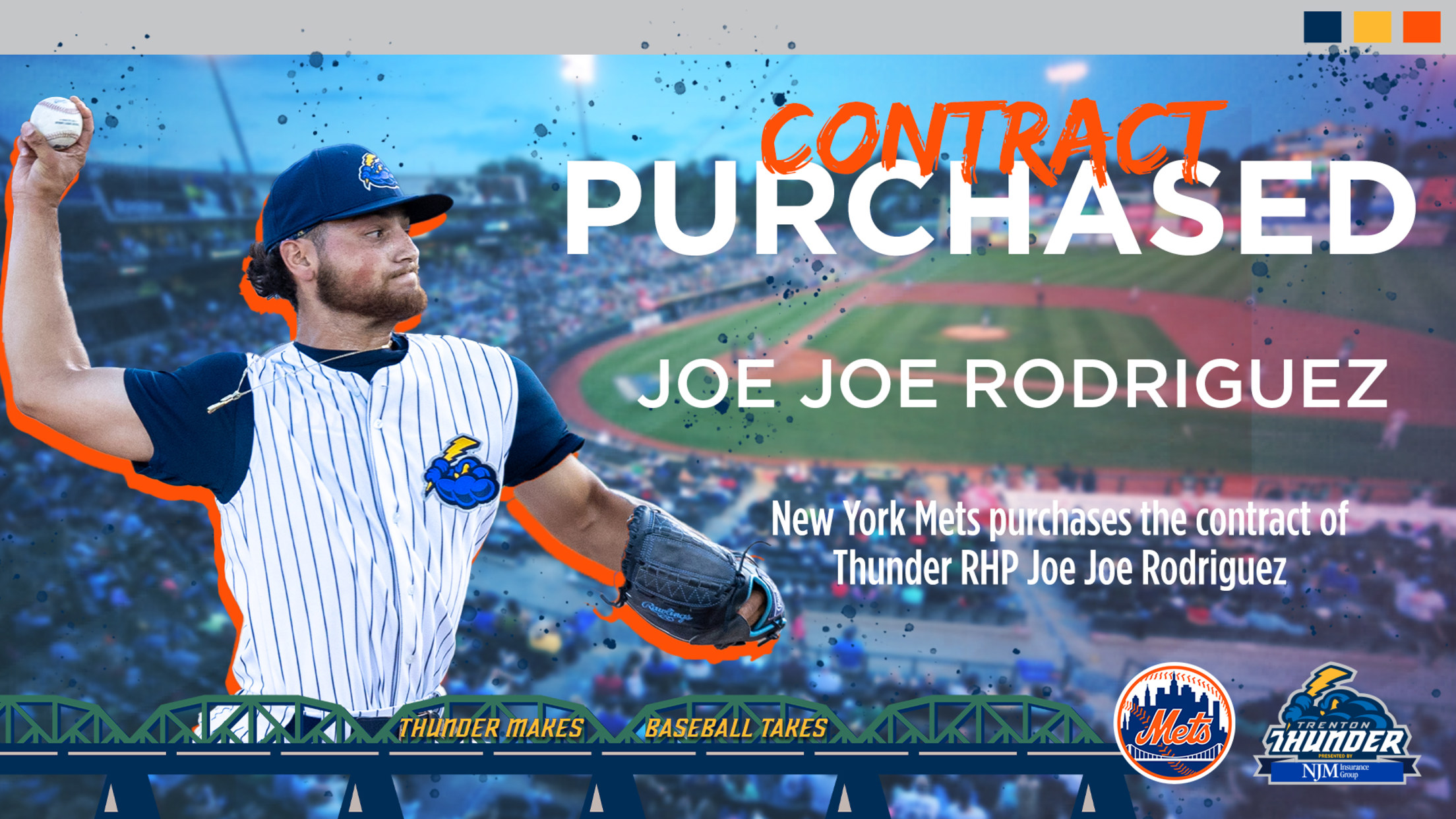 NEW YORK -- The MLB Draft League announced Thursday that the New York Mets had purchased the contract of RHP Joe Joe Rodriguez from the Trenton Thunder. Rodriguez is one of the first two players, alongside Jordan Geber, in MLB Draft League history to have his contract purchased by a
Thunder to Team Up With Vs. Cancer Foundation on August 17th
Sponsor a player or front office member as they shave their head to raise money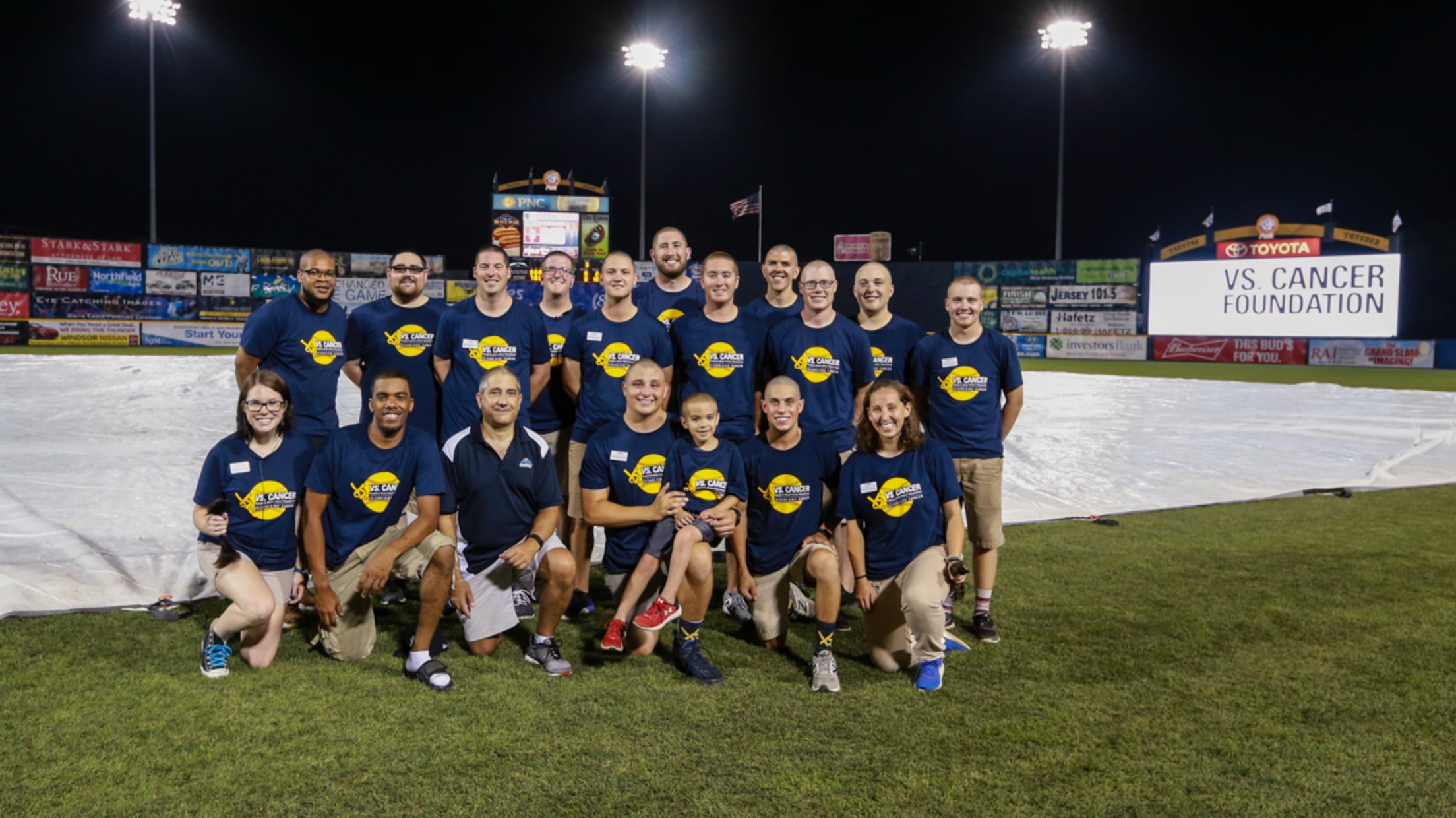 (Trenton, NJ) – Your Trenton Thunder, presented by NJM Insurance, has once again joined forces with the Pediatric Brain Tumor Foundation's Vs. Cancer program to defeat childhood brain cancer – the deadliest disease affecting children in the United States. Started by a pediatric brain cancer survivor and former collegiate athlete,
Thunder Wind Down Season with 15 Home Games in August
Spend the final month of summer with Your Thunder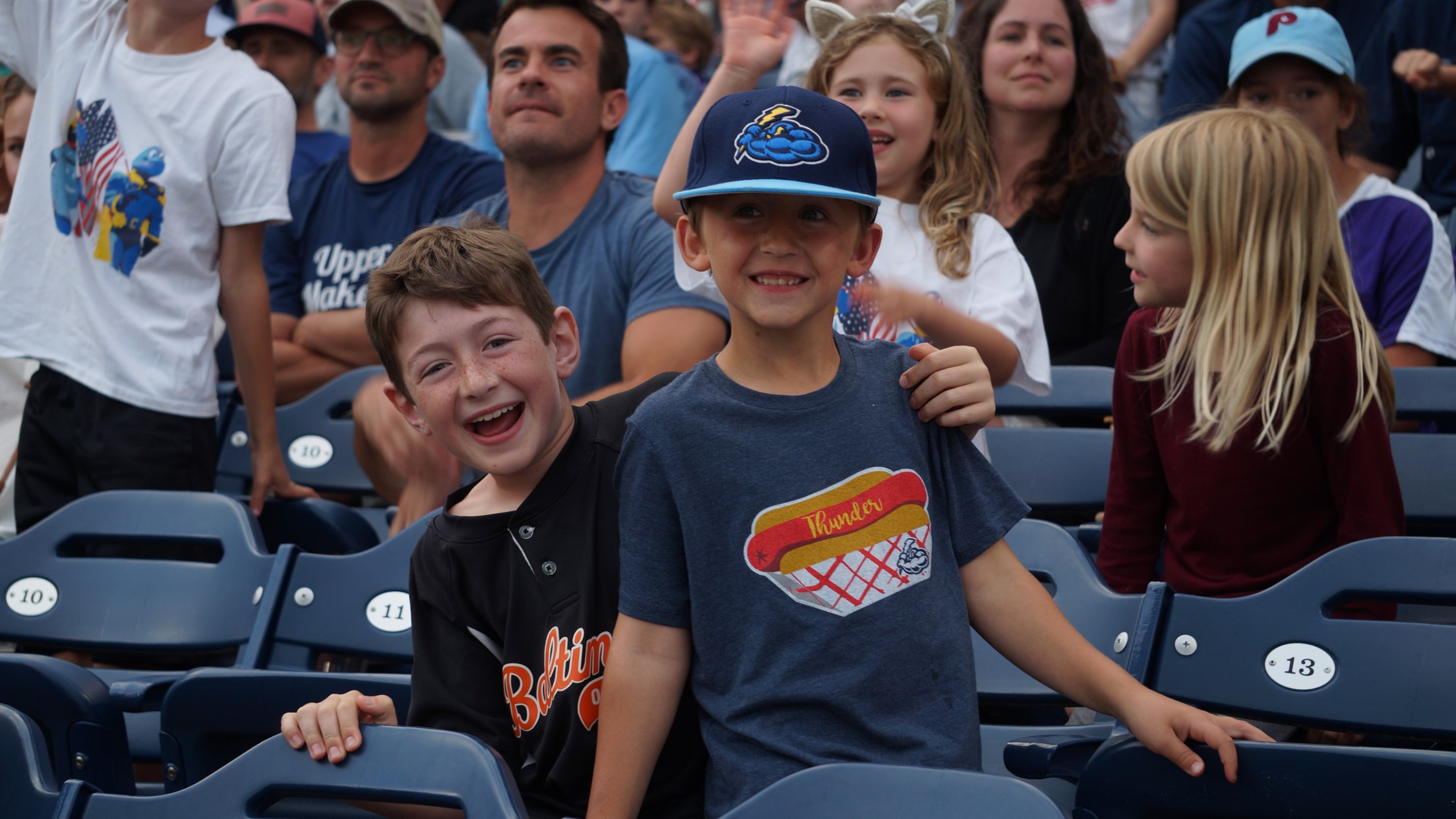 (Trenton, NJ) - Your Trenton Thunder, presented by NJM Insurance Group, are excited to be kicking off the final month of the 2022 season with 15 home games remaining at Trenton Thunder Ballpark. With continued support from the best fans in baseball, your Thunder have already drawn over 128,000 fans
2x Stanley Cup Champion Ross Colton to Appear at Trenton Thunder Ballpark this August
Robbinsville NJ native to hold an autograph signing and Meet & Greet on August 18th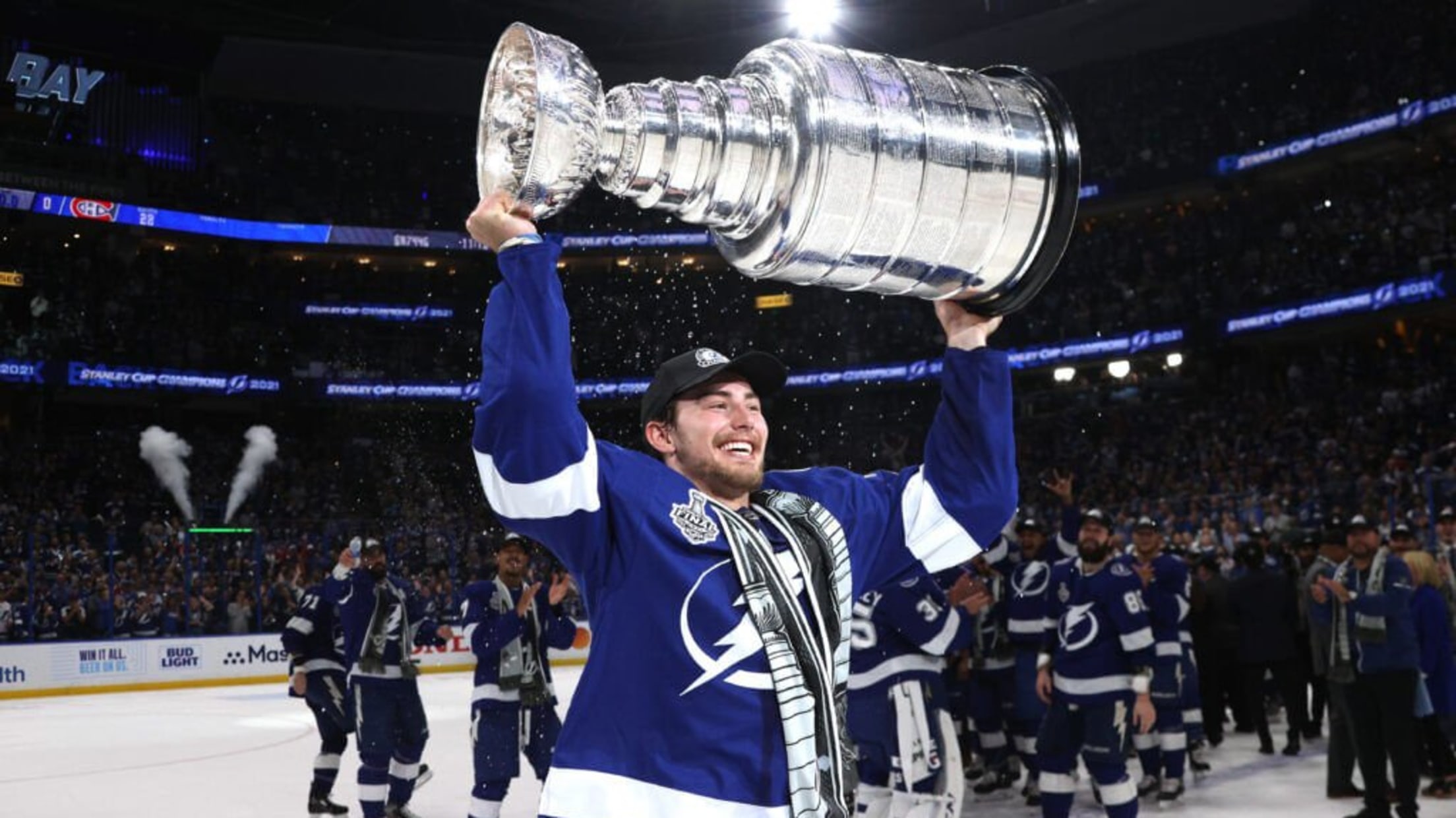 Purchase tickets here! (TRENTON, NJ) - Your Trenton Thunder, presented by NJM Insurance Group, are excited to announce that Robbinsville, NJ native and Tampa Bay Lightning Center Ross Colton will appear at Trenton Thunder Ballpark before the team's 7:00pm on Thursday, August 18th against the Williamsport Crosscutters. Meet & Greet
Rodriguez Leads Thunder to Series Win Over Crosscutters
Trenton gets back to .500 after 3-3 homestand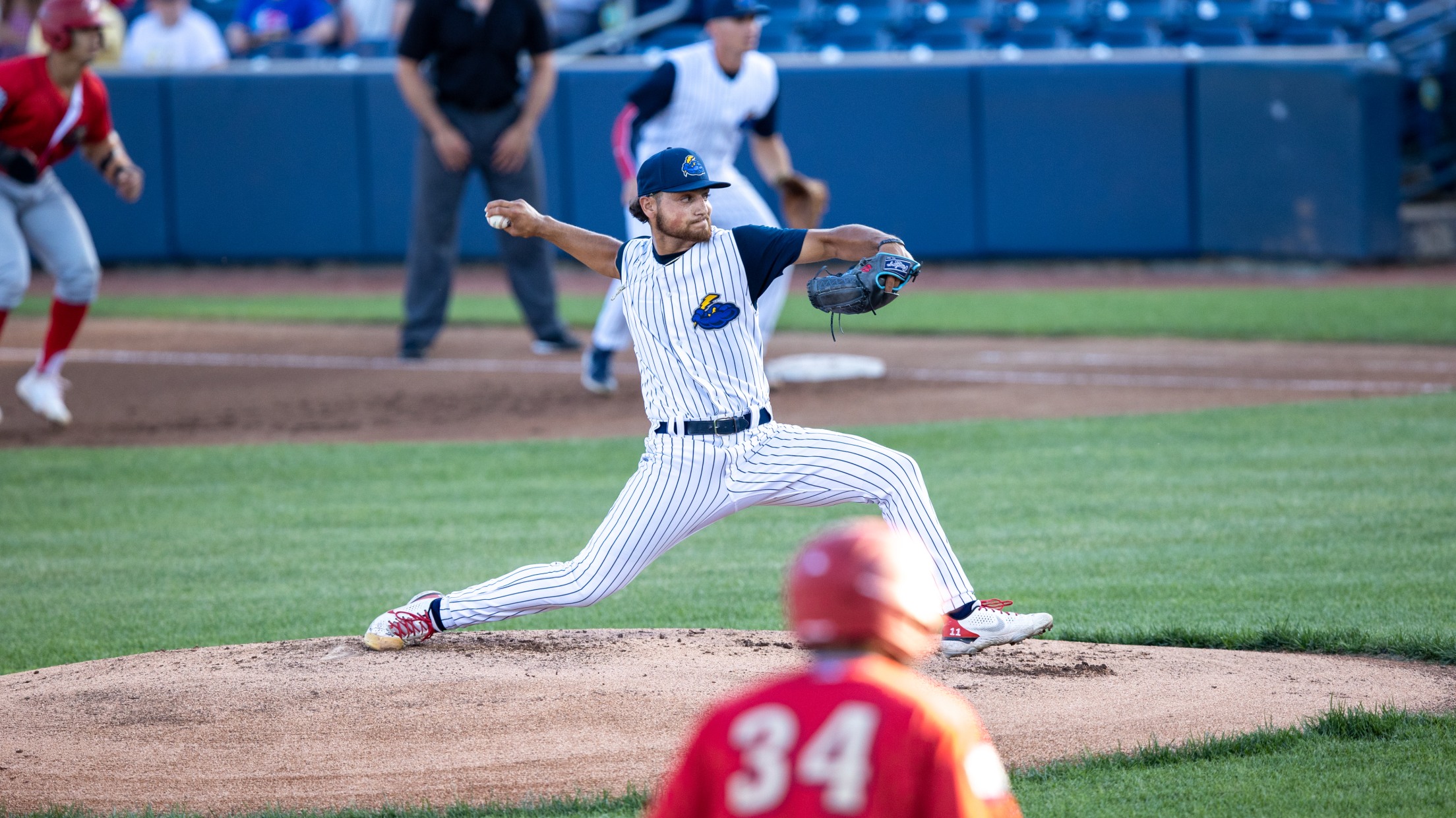 (Trenton, NJ) – For the second time in three days, the Thunder got six innings from their starter and brushed off the Crosscutters to win their weekend series at Trenton Thunder Ballpark. In their first Sunday night home game this season, Joe Joe Rodriguez wrapped up the six-game homestand with
Saturday Game Story: Crosscutters Return the Favor
Herron and Coumoulos homers not enough in 6-3 loss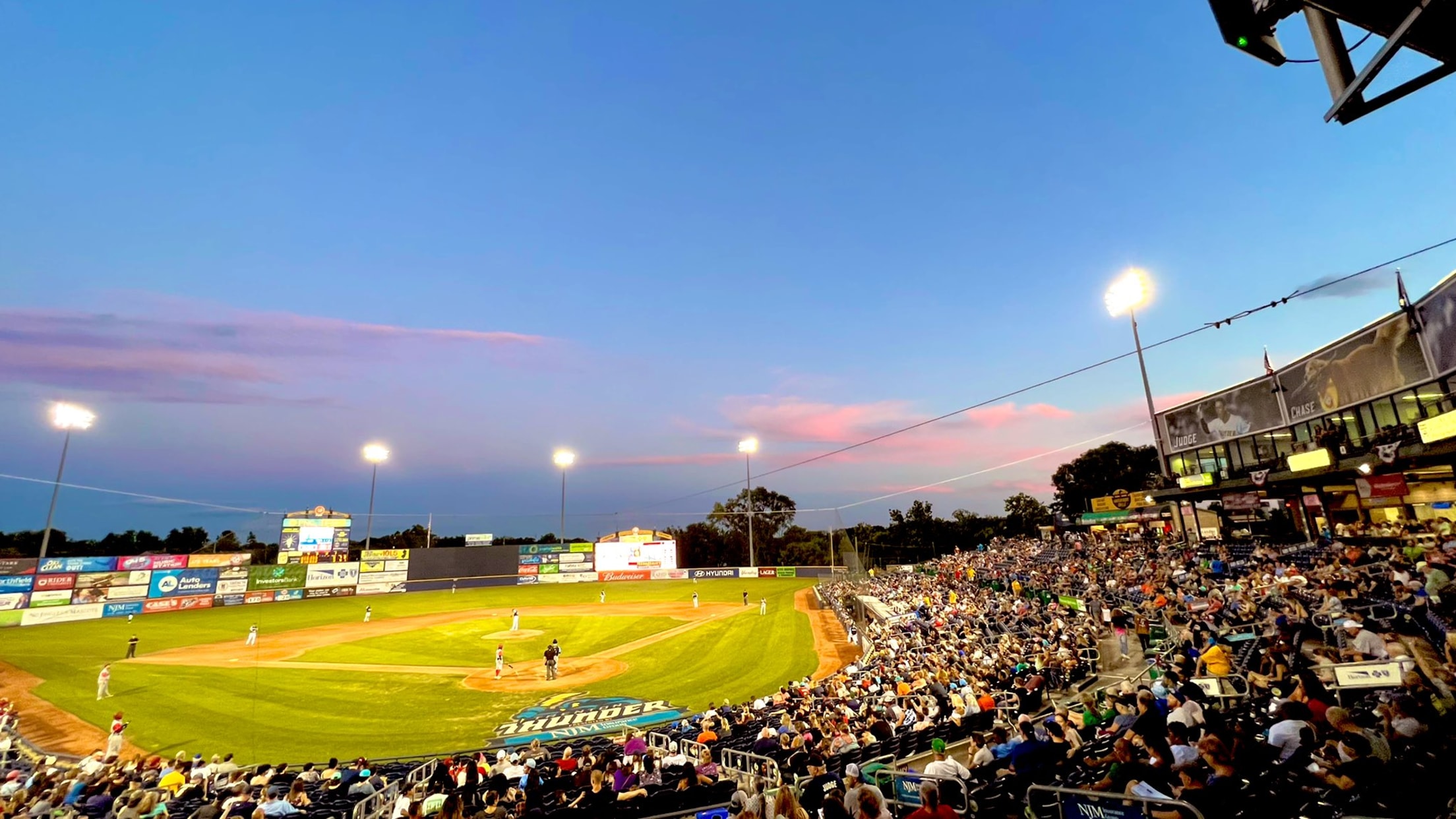 (Trenton, NJ) – The first two games in this weekend series between the Thunder (22-23) and Crosscutters (26-19) have been defined by one big inning. On Friday, Trenton powered to a 6-3 win thanks to a five run sixth as they ended Williamsport's five-game winning streak. Perhaps the Crosscutters are
Weekend Starts with 6-3 Win
Thunder Pork Roll end Crosscutters five-game winning streak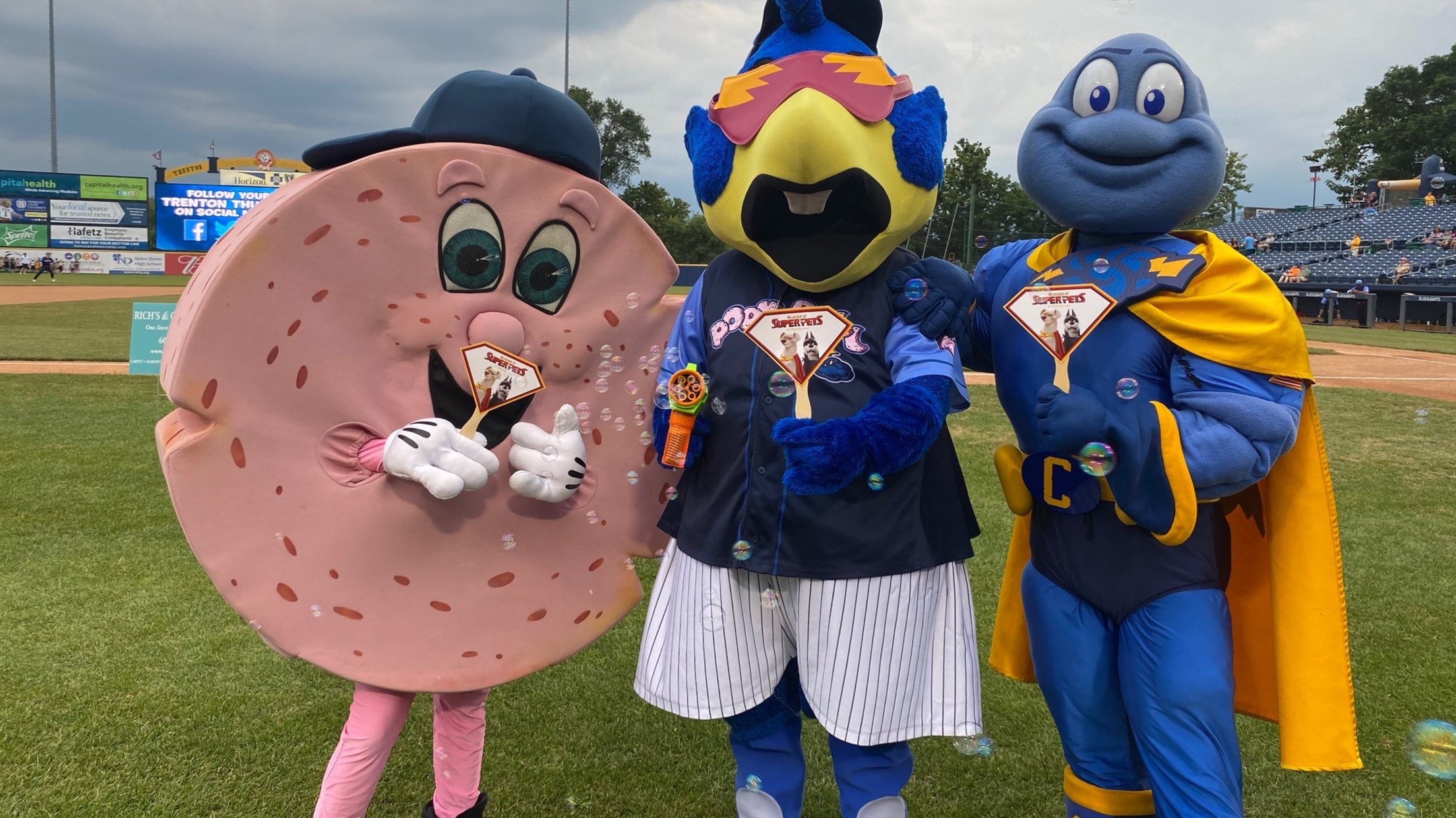 (Trenton, NJ) – In one of the best starting pitching matchups of the season, lefthanders William Saxton and Blair Frederick kept Friday night's series opener between the Thunder Pork Roll and Crosscutters scoreless until the sixth inning. Saxton was beyond efficient in his Thunder debut while Frederick tossed five scoreless
Thunder and Crosscutters Rained Out on Thursday Night
Teams will start weekend series on Friday at Trenton Thunder Ballpark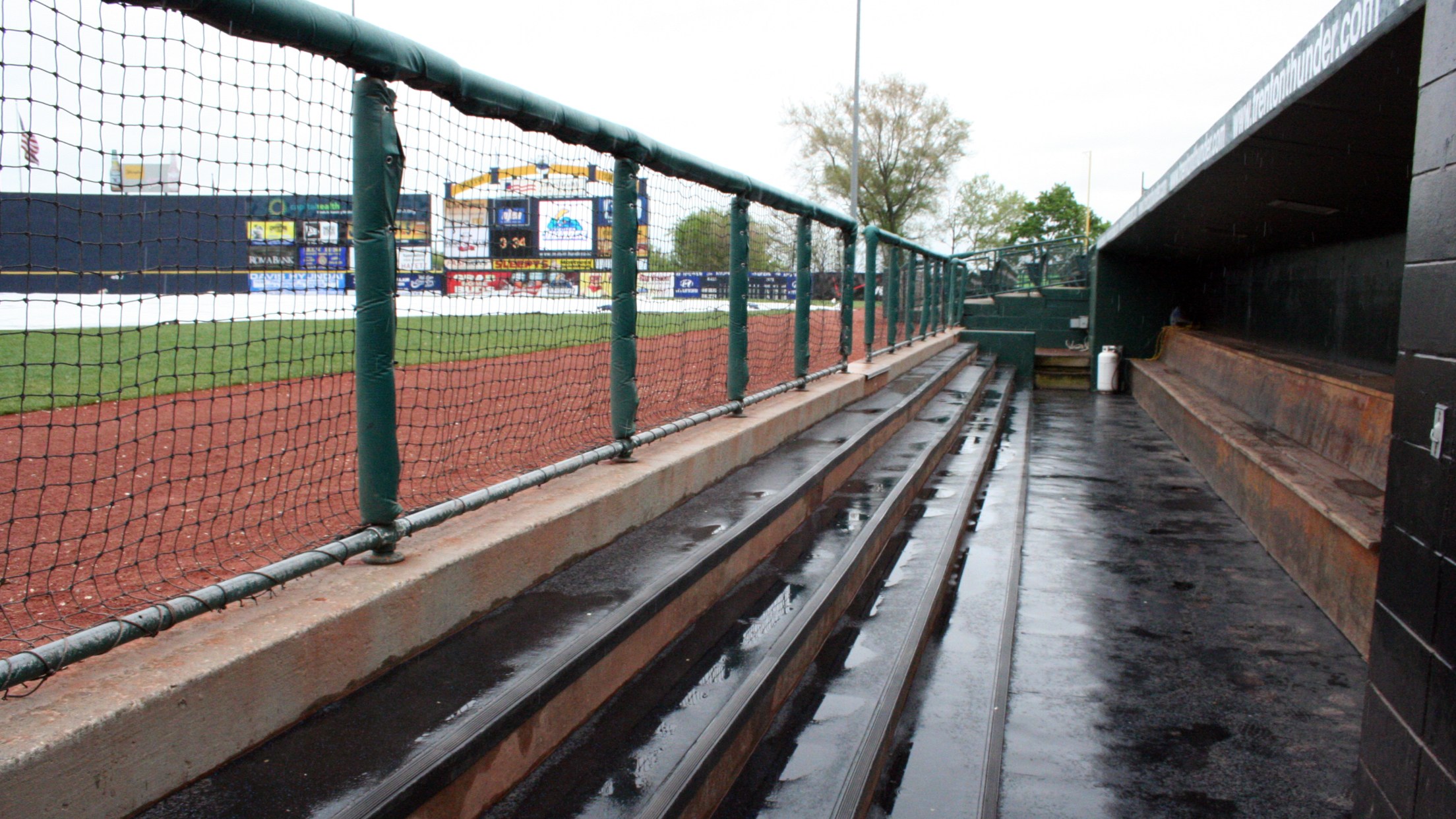 (Trenton, NJ) – Thursday night's game between the Trenton Thunder (21-22) and Williamsport Crosscutters (25-18) has been rained out due to inclement weather. The teams will start their weekend series on Friday, July 29 at 7:00 PM at Trenton Thunder Ballpark. Tickets for the game can be exchanged in person
Bears Scare Campers
West Virginia wins series with 5-1 win in front of largest Trenton crowd of season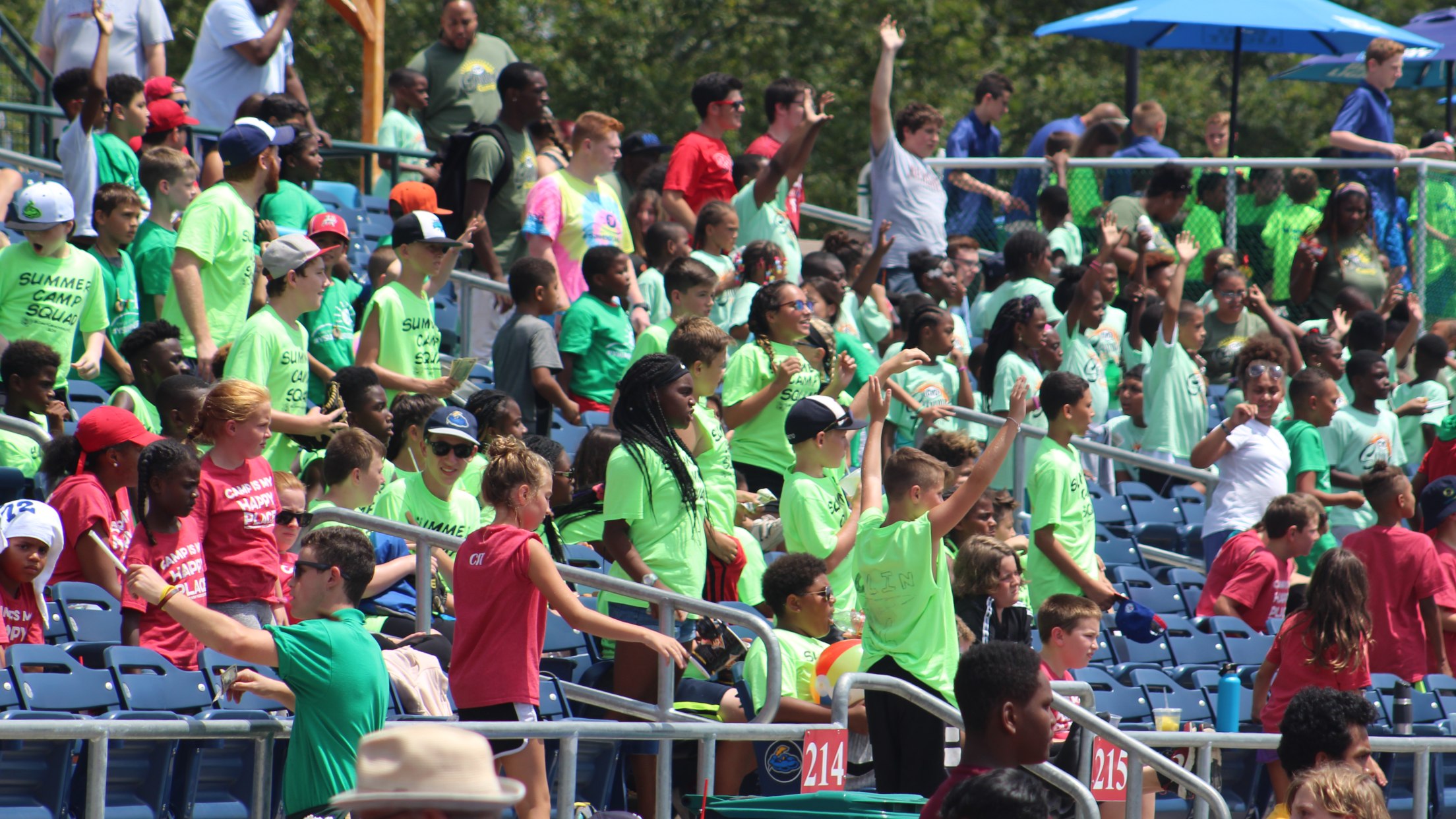 (Trenton, NJ) – After combining to score 56 runs on 62 hits in a split of their first two games, the Trenton Thunder and West Virginia Black Bears played a much smoother and quicker game in their series finale on Wednesday morning at Trenton Thunder Ballpark. In front of a
Returning the Favor
Thunder explode for 25 runs on 20 hits to tie series with Black Bears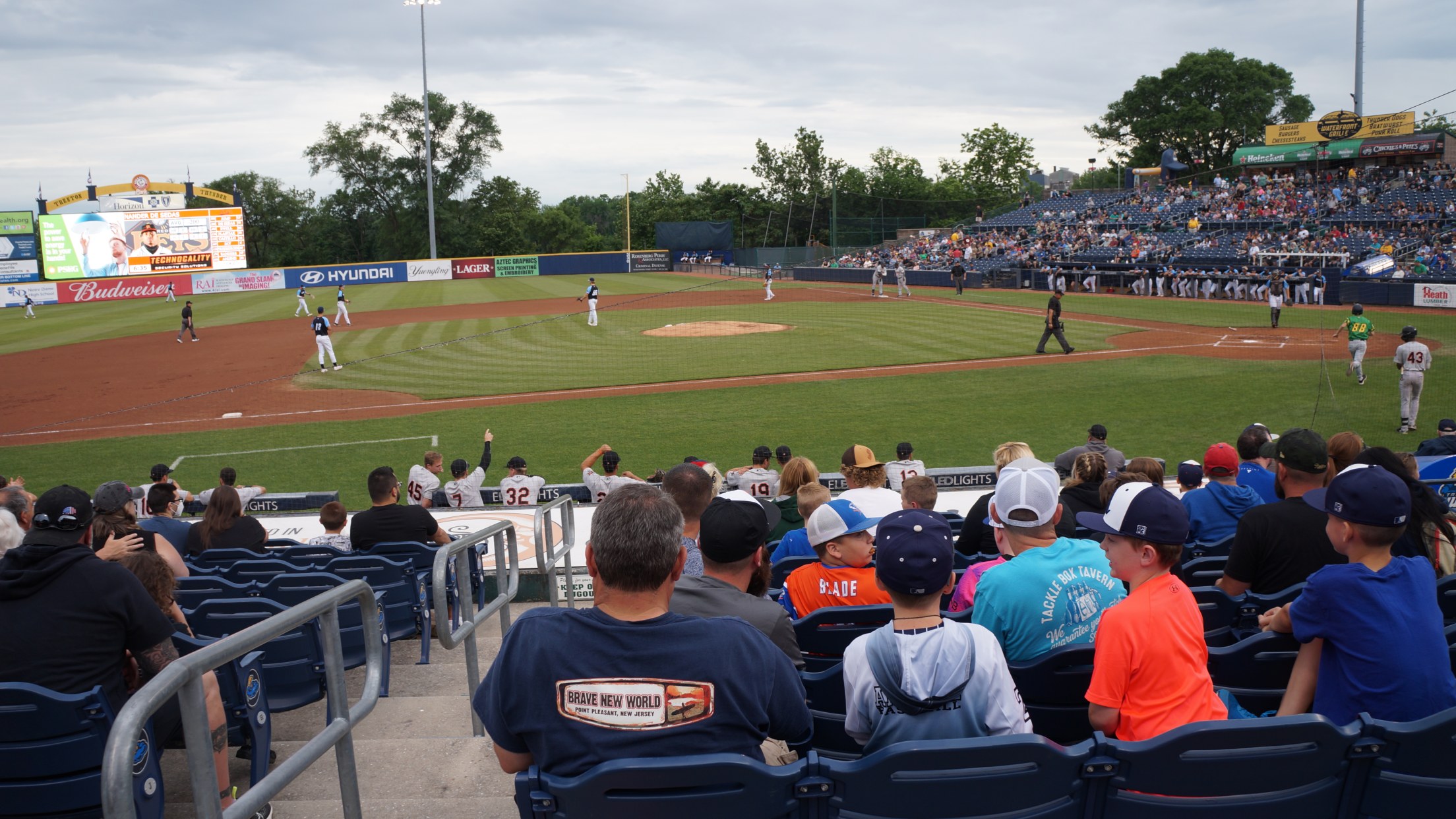 (Trenton, NJ) – In one of the most dominant offensive performances in team history, the Trenton Thunder (21-21) ended their three-game losing streak in front of a Tuesday night crowd of 4,102 at Trenton Thunder Ballpark. After dropping the opening game of their series against the West Virginia Black Bears
Monday Mauling
Black Bears greet Thunder with 17-6 beating to open homestand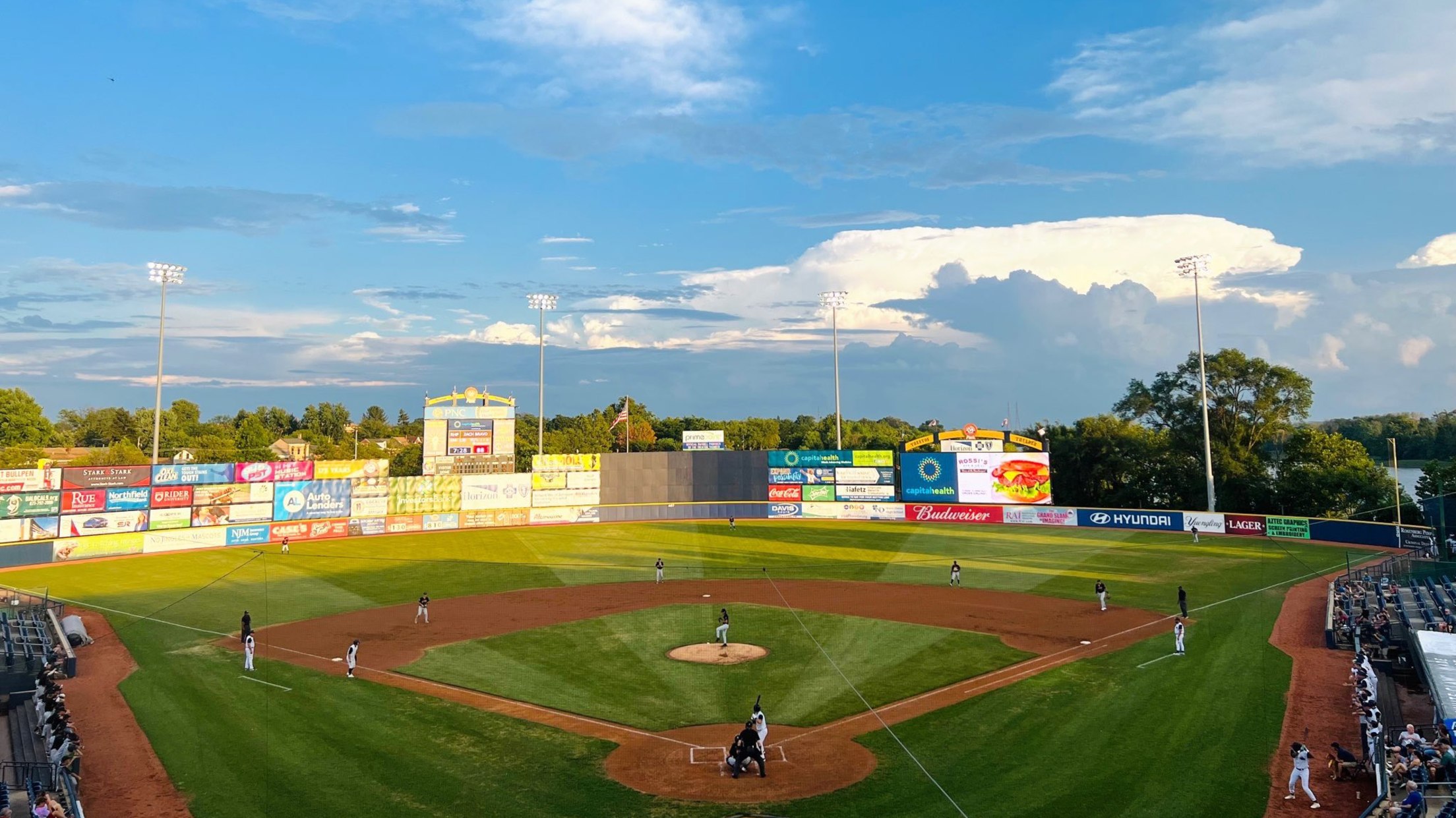 (Trenton, NJ) – The West Virginia Black Bears showed why they were the first half champions in their first trip to Trenton Thunder Ballpark on Monday night. In their second most lopsided loss of the season, the Thunder were outhit 19-7 in a 17-6 setback as they dropped to 0-3
Good Deed Day Set for July 30th
12th Annual Good Deed Set to Help Five Local Community Organizations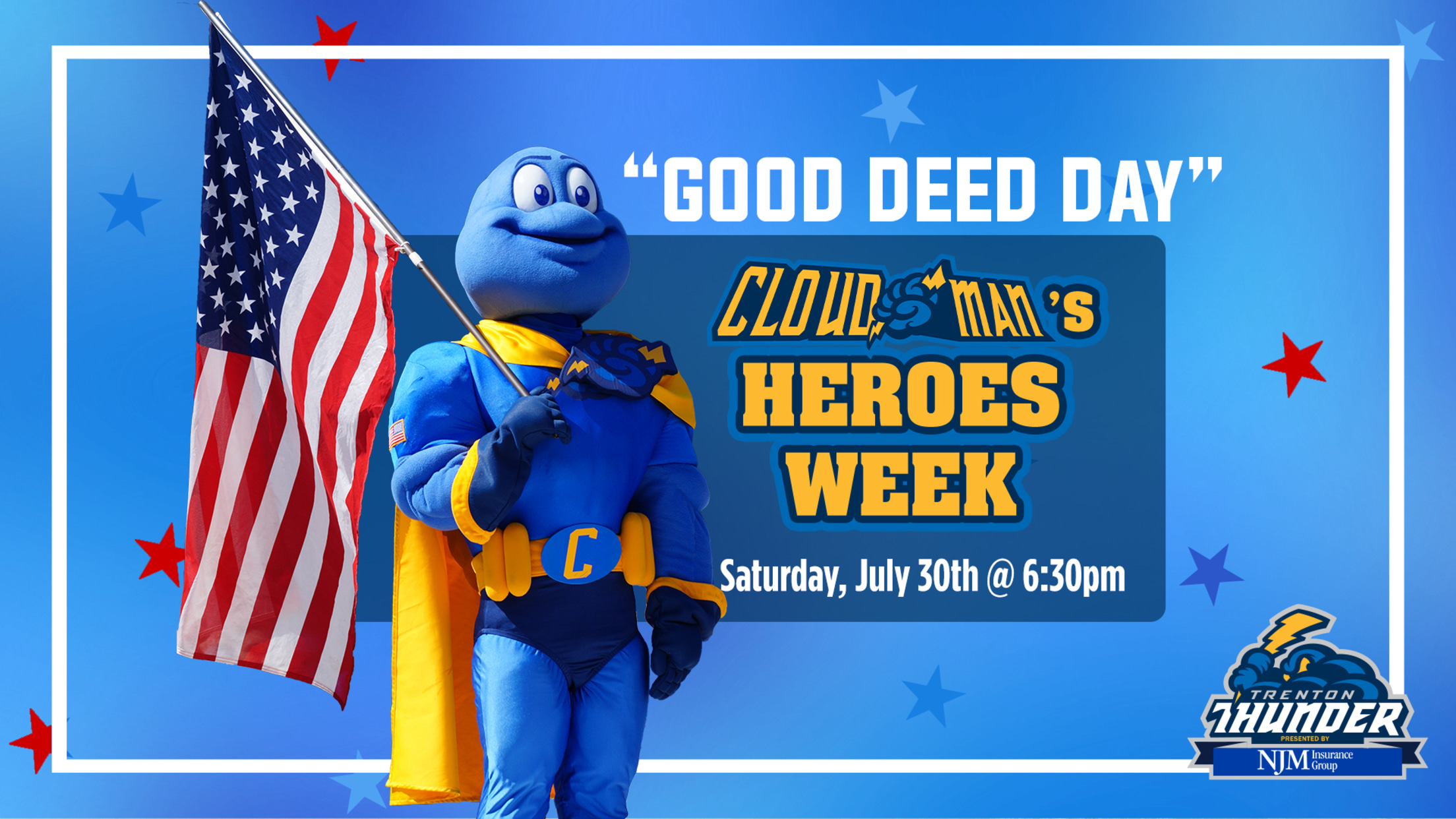 (Trenton, NJ) - The Trenton Thunder are calling on their fans to support five local community organizations as part of the 12th Annual Good Deed Day at Trenton Thunder Ballpark on Saturday, July 30th. Good Deed Day is Day 3 of Cloudman's Heroes Week Good Deed Day will feature collection
Thank You For a Thunderful First Half!
Trenton Thunder draw 100,689 fans over their first 18 Home Games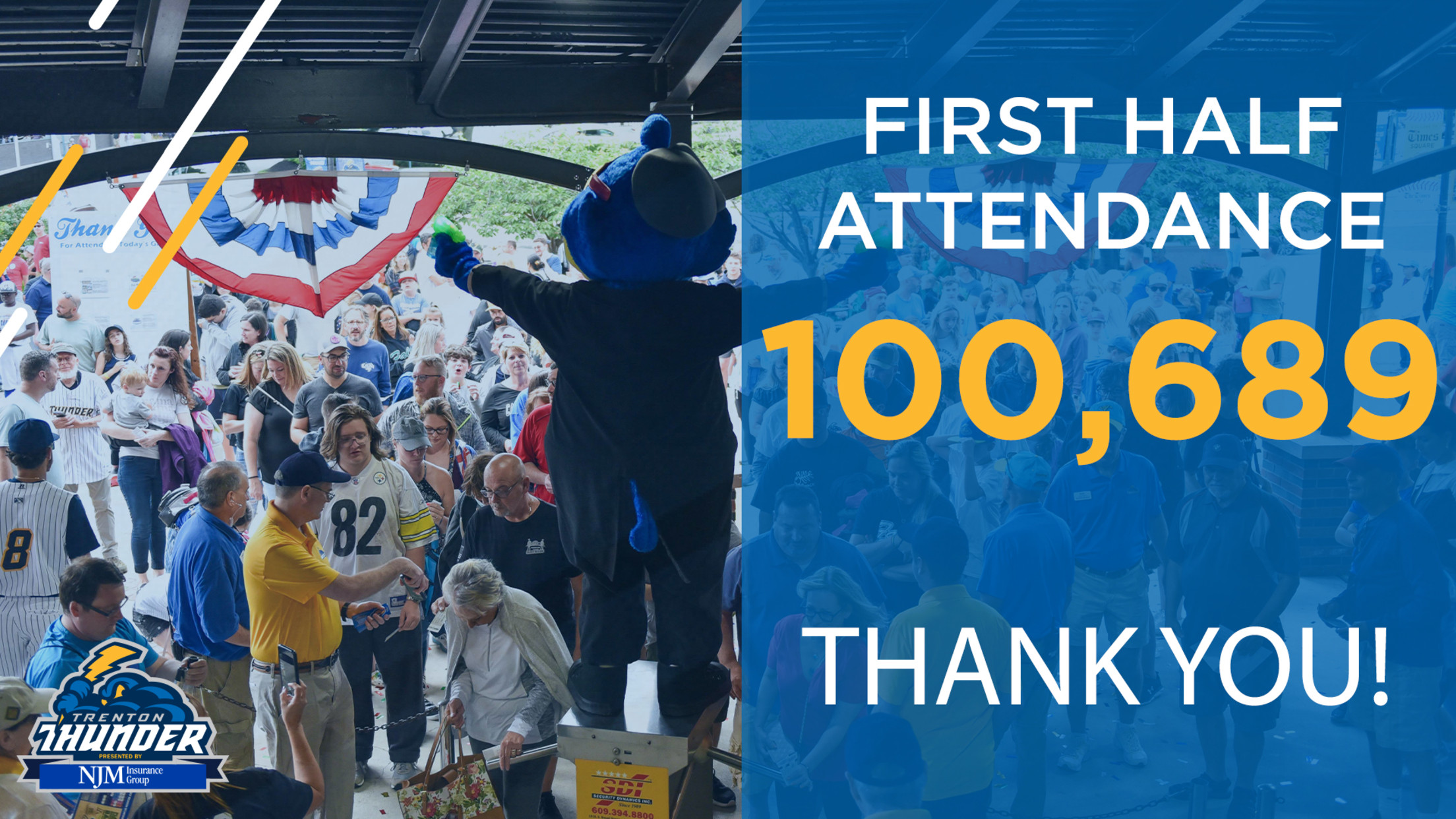 (Trenton, NJ) - Your Trenton Thunder, presented by NJM Insurance Group, would like to take this opportunity to thank the best fans in baseball and all of our wonderful partners and sponsors for their continued support during the first half of the 2022 season. The Thunder are thrilled to announce
Nine Thunder Players Selected in 2022 MLB Draft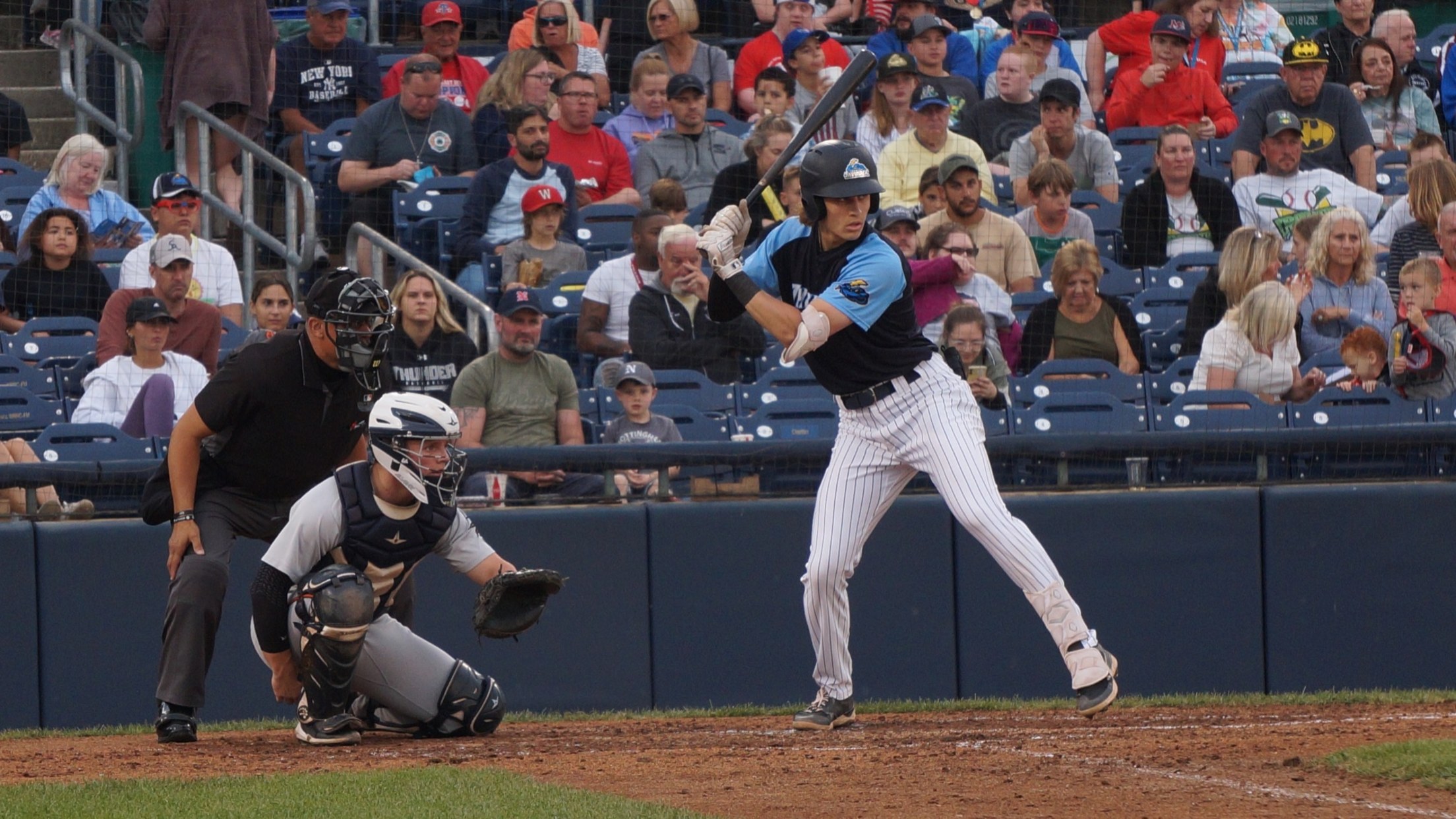 A total of nine Trenton Thunder players were selected in the recently completed 2022 MLB Draft. The nine Thunders players selected were: - SS Nate Ochoa - by Washington Nationals (Round 6 - Pick 171) - C Gustavo Sosa - by Philadelphia Phillies (Round 10 - Pick 302) - C
Saturday Game Story: Well Deserved All-Star Break
Thunder grind out 11-5 win over Keys to finish off first half with sweep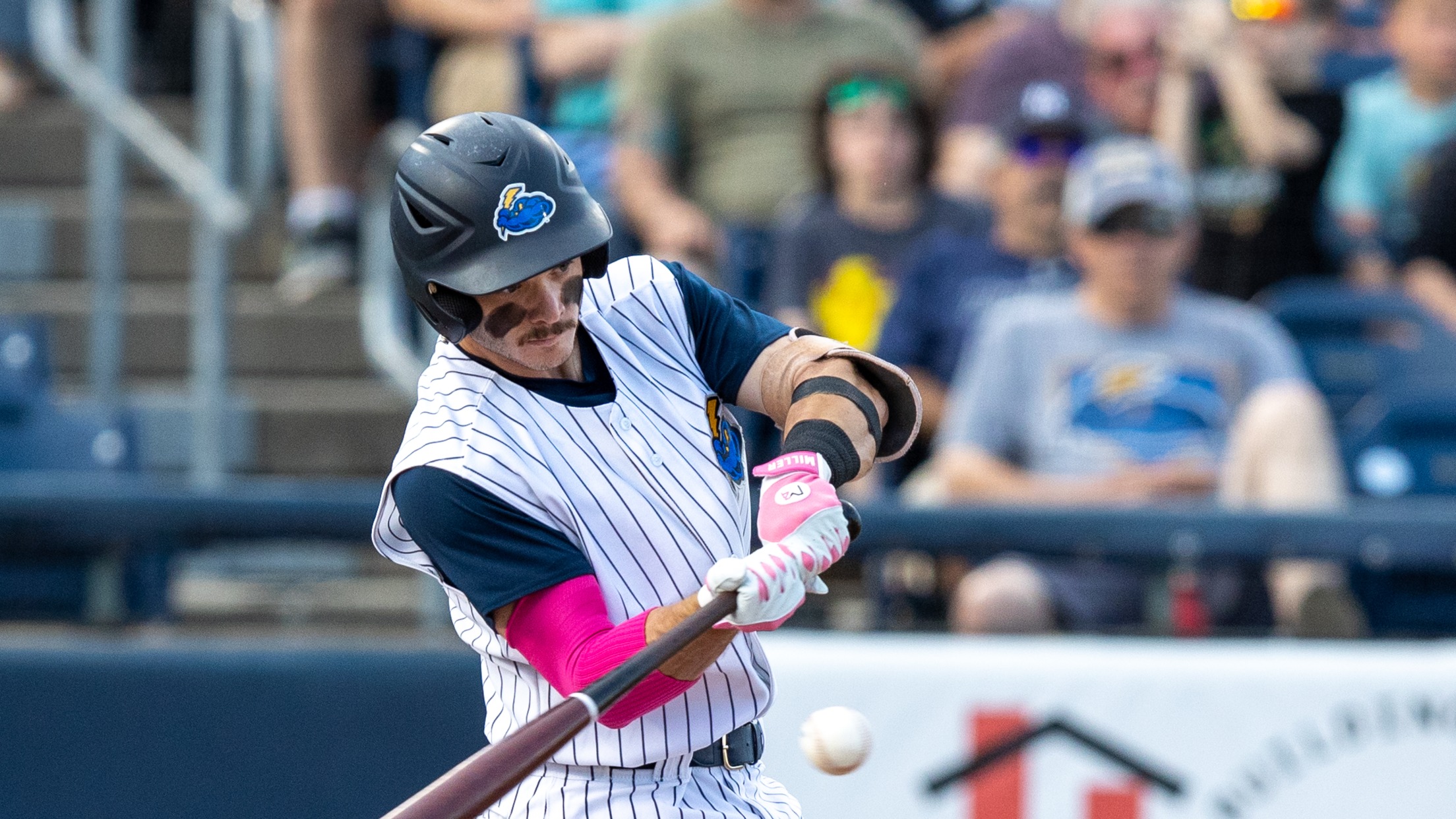 (Trenton, NJ) – After an hour and 15 minute rain delay at the start of Saturday night's game between the Thunder and the Keys, it was Trenton who came out with all the offensive firepower once again. With a crowd of 5,782 on hand, the Thunder batted around in the
Friday Game Story: Thunder Pork Roll Win First Series Against Keys
Fourth inning propels Trenton to 8-2 victory before crowd of 5,314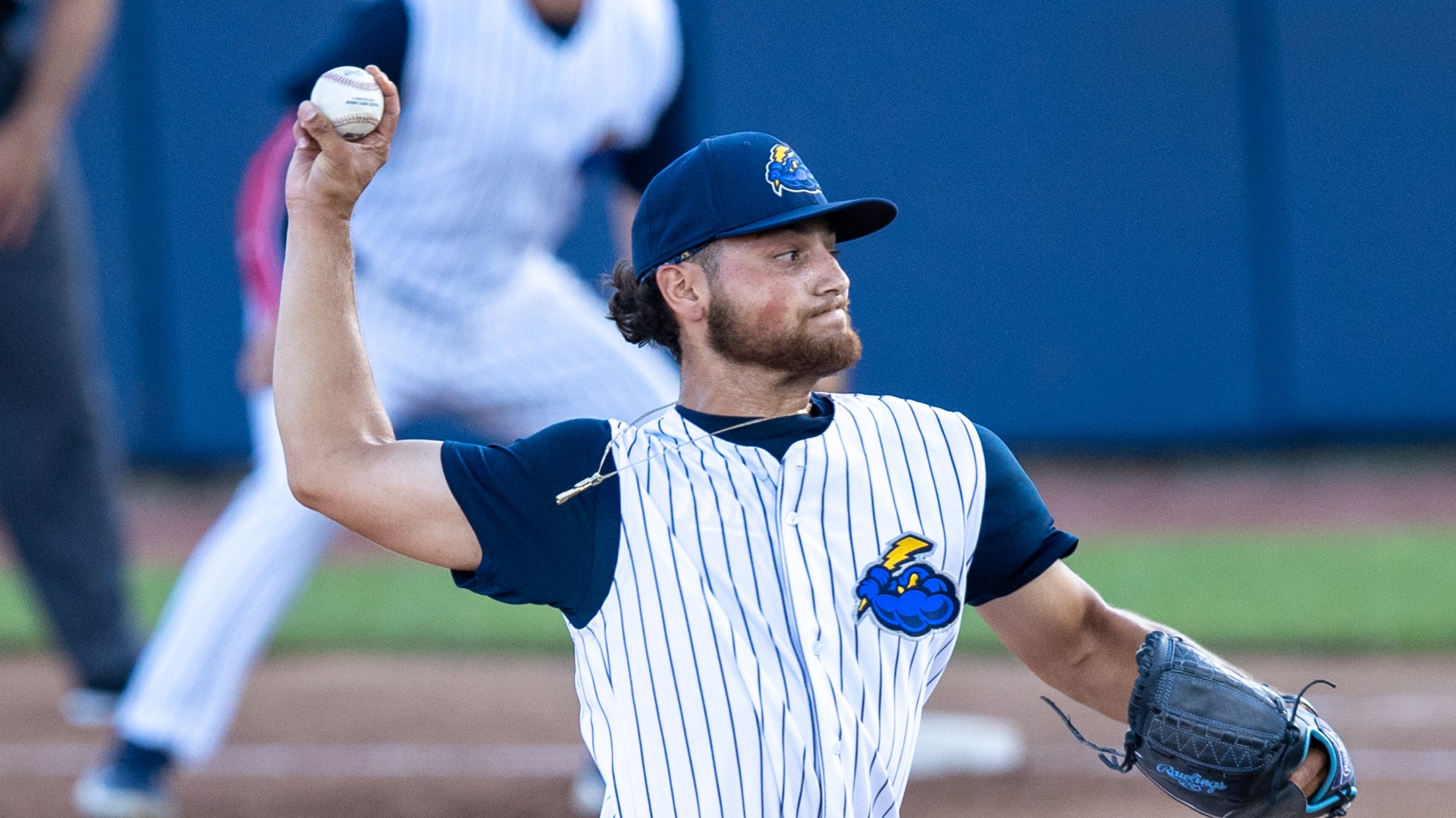 (Trenton, NJ) – It took four tries but the Thunder Pork Roll finally secured a series victory over the Frederick Keys with Friday night's 8-2 triumph at Trenton Thunder Ballpark. A monster fourth inning produced six runs as the Trenton bullpen came through with its second straight impressive performance in
Blank Keys
Thunder win 3-0 but get eliminated from first half championship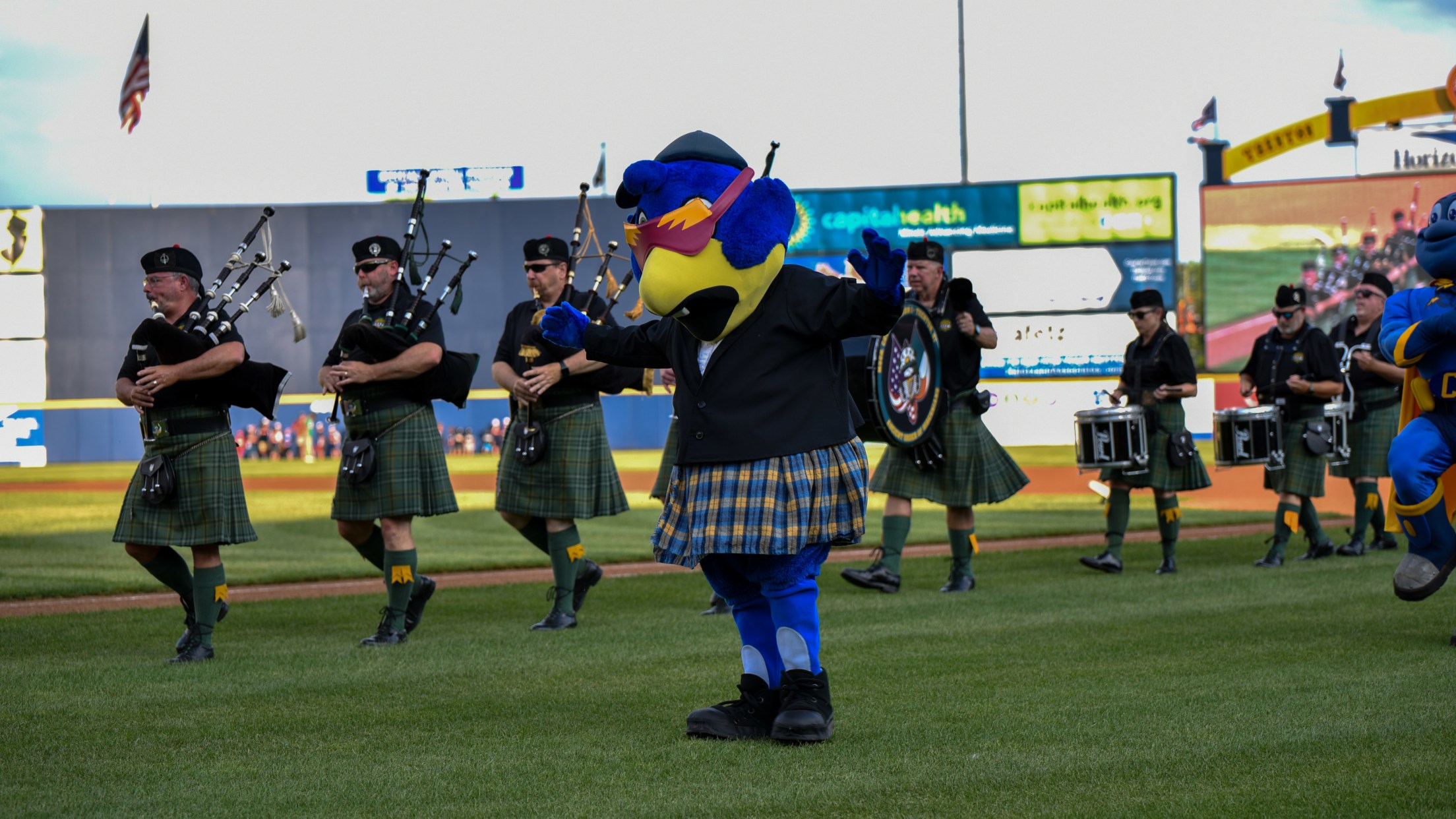 (Trenton, NJ) – The Thunder returned home after more than a week away from Trenton Thunder Ballpark looking to close out the first half of the season strong before the All-Star break. With nine losses in their first 12 meetings against the Frederick Keys, Trenton played one of their smoothest