Thunder Honor 100-Year-Old World War II Veteran
(Trenton, NJ) Your Trenton Thunder, presented by NJM Insurance Group, were proud to honor 100-year-old World War II Veteran Dan Morgan during the game on Sunday, August 7th as part of the Thunder's Cloudman's Hometown Heroes Program. Dan Morgan is a World War II Veteran where he served as an
(Trenton, NJ) Your Trenton Thunder, presented by NJM Insurance Group, were proud to honor 100-year-old World War II Veteran Dan Morgan during the game on Sunday, August 7th as part of the Thunder's Cloudman's Hometown Heroes Program.
Dan Morgan is a World War II Veteran where he served as an aviation machinist's mate First Class in the United States Navy. Dan was born and raised right here in Trenton, then moved to Allentown, NJ where he raised his four daughters.
Dan was a volunteer fireman at the Hope Fire Department in Allentown and went on to be the Allentown Police Commissioner. Dan recently turned 100 years old and has always been an avid fan of baseball. He was at the Thunder game Sunday surrounded by the family he loves, watching the sport he loves.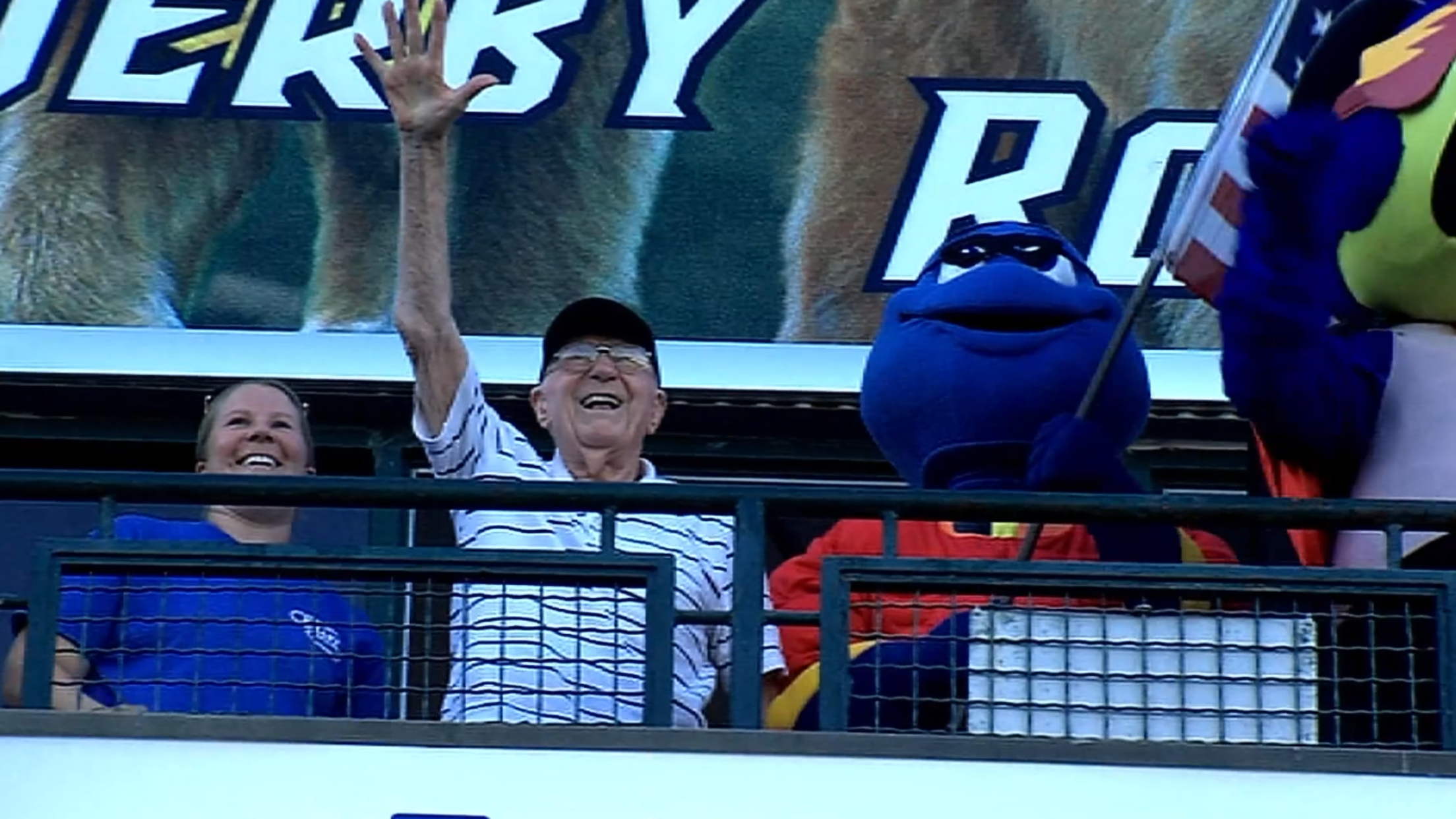 Sunday's game also featured an Honor Guard presenting the American flag from the Knights of Columbus - Regina Mundi Council (below).
Cloudman's Hometown Heroes program recognizes and celebrates individuals and groups that perform inspirational, selfless acts of kindness in our community! Cloudman is always looking for hometown heroes to honor in front of Thunder fans at Trenton Thunder Ballpark. Opportunities include pre-game ceremonies and in-game ceremonies before the presentation of "God Bless America" in the 7th inning of every Thunder home game.
To nominate a Hometown Hero of your own to be recognized at Trenton Thunder Ballpark, click here!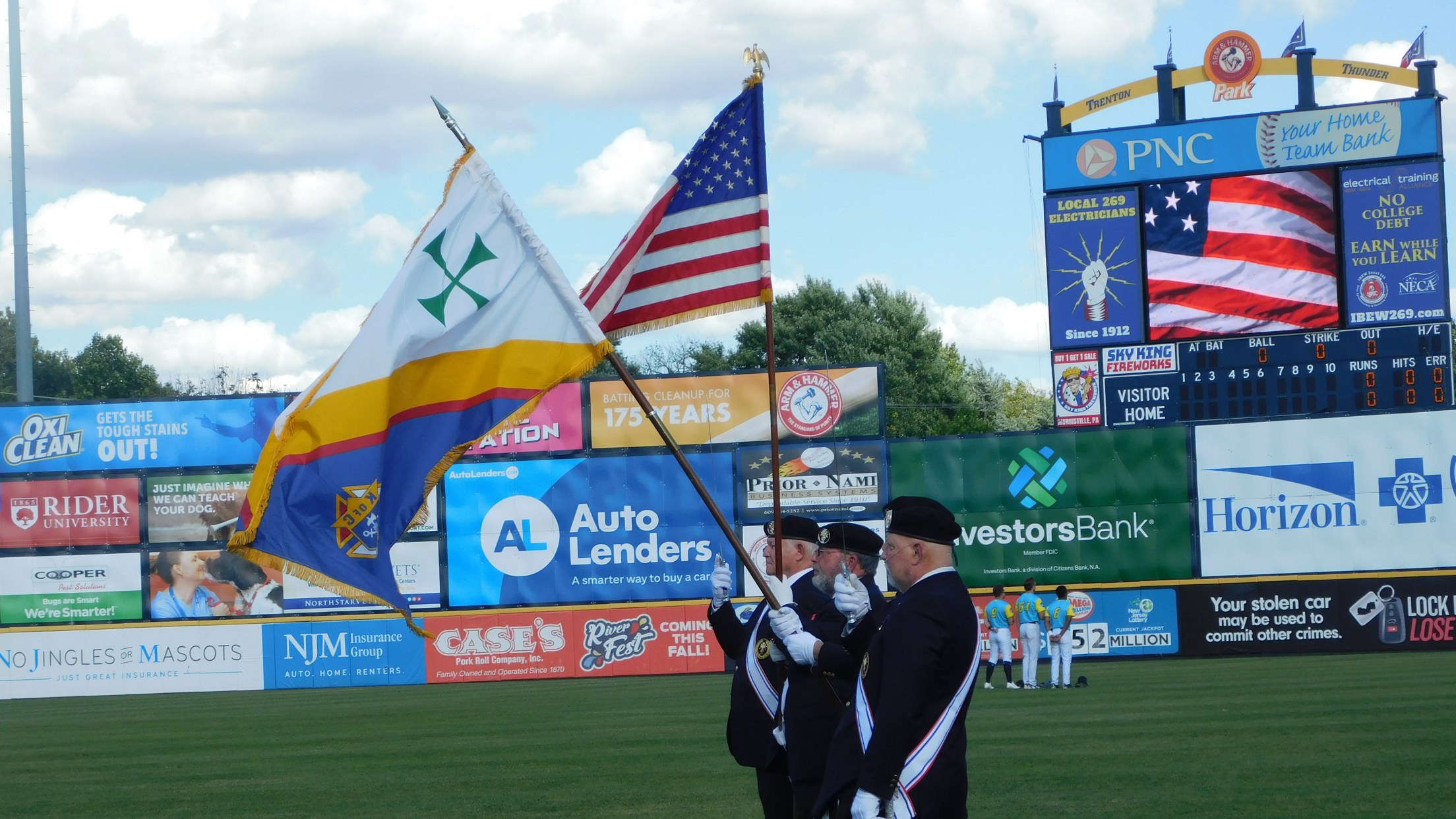 #
New Jersey's Baseball Team | Big League Futures. Major League Fun.
The Trenton Thunder have drawn over 10 million fans over 28 years and have won the three major awards that Minor League Baseball teams can win; the Johnson Trophy for the "Nation's Best Franchise", the Larry MacPhail Trophy for Outstanding Club Promotion, and the Bob Frietas Award for Long-Term Success, given by Baseball America. The team has given back over $7.5 million worth of goods, services, and monetary donations through Trenton Thunder Charities, under the Grand Slam We Care Foundation umbrella. The Thunder can be found online at trentonthunder.com, facebook.com/trentonthunder, twitter.com/trentonthunder, and on youtube.com/AATrentonThunder.