Piña Strikes Out 14; Emeralds Get Past Dust Devils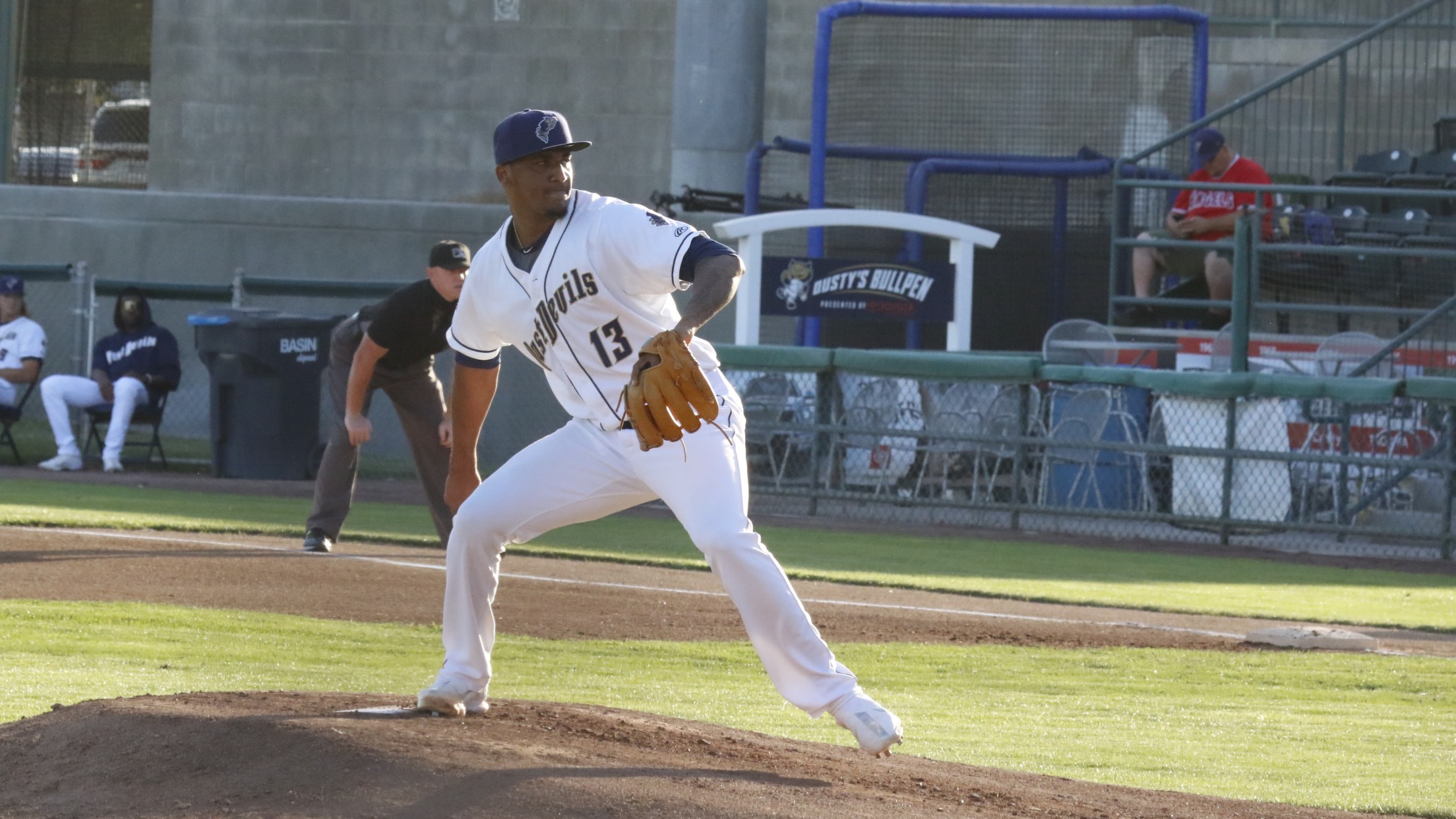 Tri-City Dust Devils (19-21) starter Robinson Piña struck out a career-high 14 batters Friday night, but the host Eugene Emeralds (20-18) came back late for a 7-6 walk-off win at PK Park. The performance by the right-hander from the Dominican Republic was historic, as Piña struck out more batters in
Marceaux Great, but Eugene Walks Off Tri-City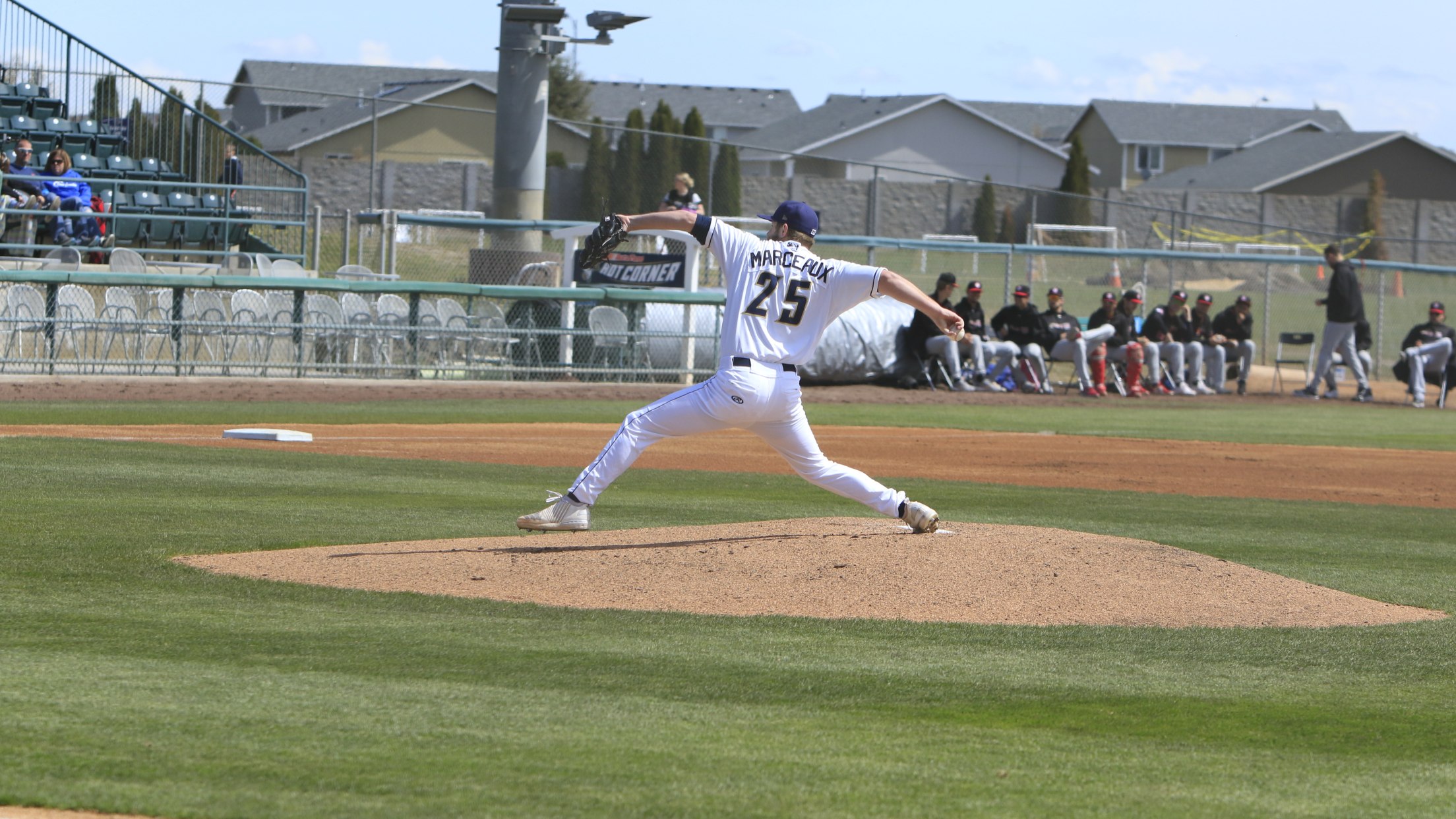 Starter Landon Marceaux pitched six strong innings for the Tri-City Dust Devils (19-20) Thursday night, but Eugene Emeralds (19-18) catcher Patrick Bailey smacked a walk-off three-run homer in the bottom of the 9th, giving the Ems a 4-1 win at PK Park. Bailey, who was 0-3 with three strikeouts coming
Columbia River Rooster Tails Unveiled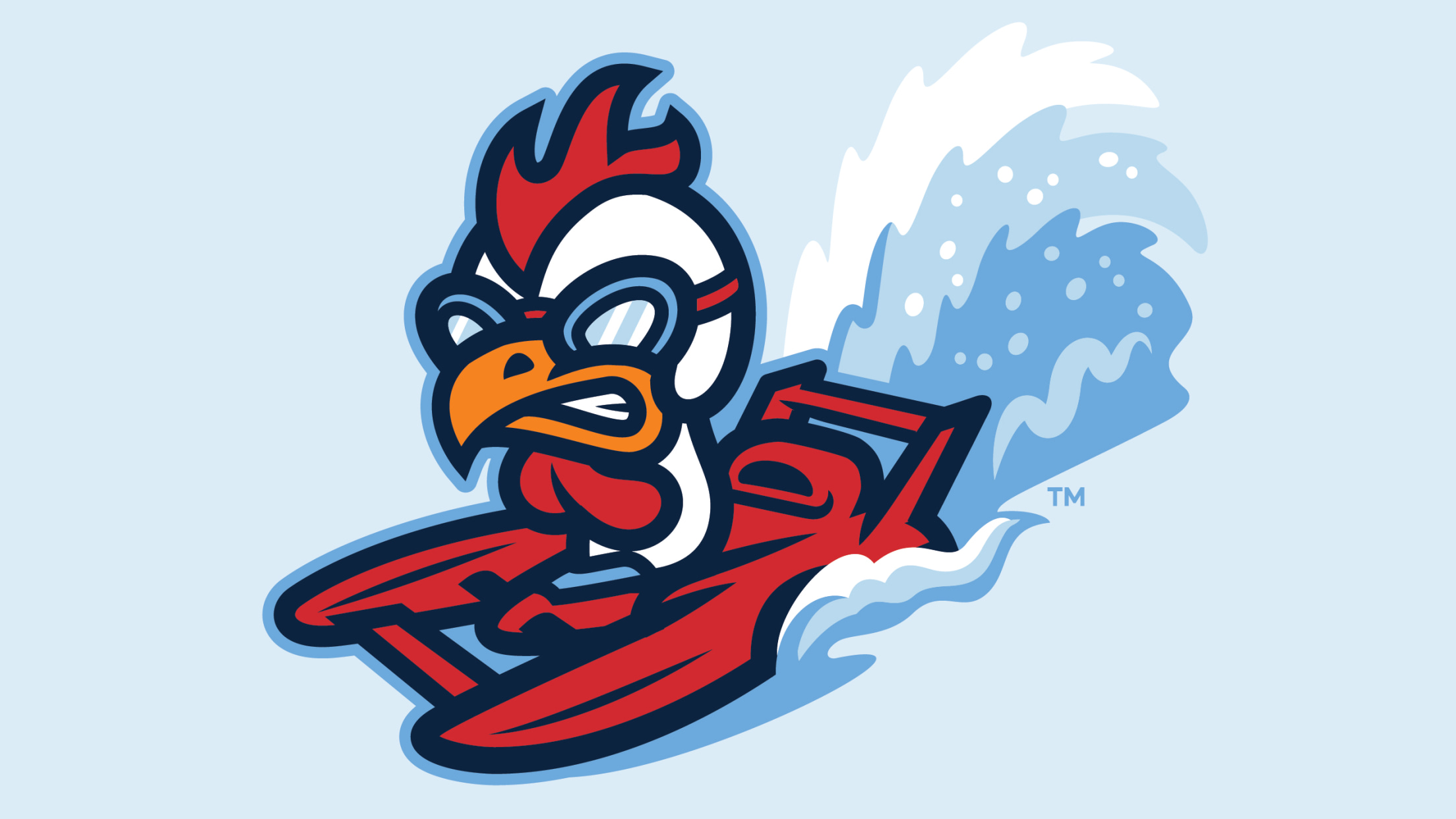 The Dust Devils are excited to announce a new alternate identity, the Columbia River Rooster Tails! Unlimited Hydroplanes have been a part of summer in the Tri-Cities since 1966. The last weekend in July brings fans, fun and boat racing to the shores of the Columbia. The Tri-City Dust Devils
7-Run 8th Propels Dust Devils to Victory in Eugene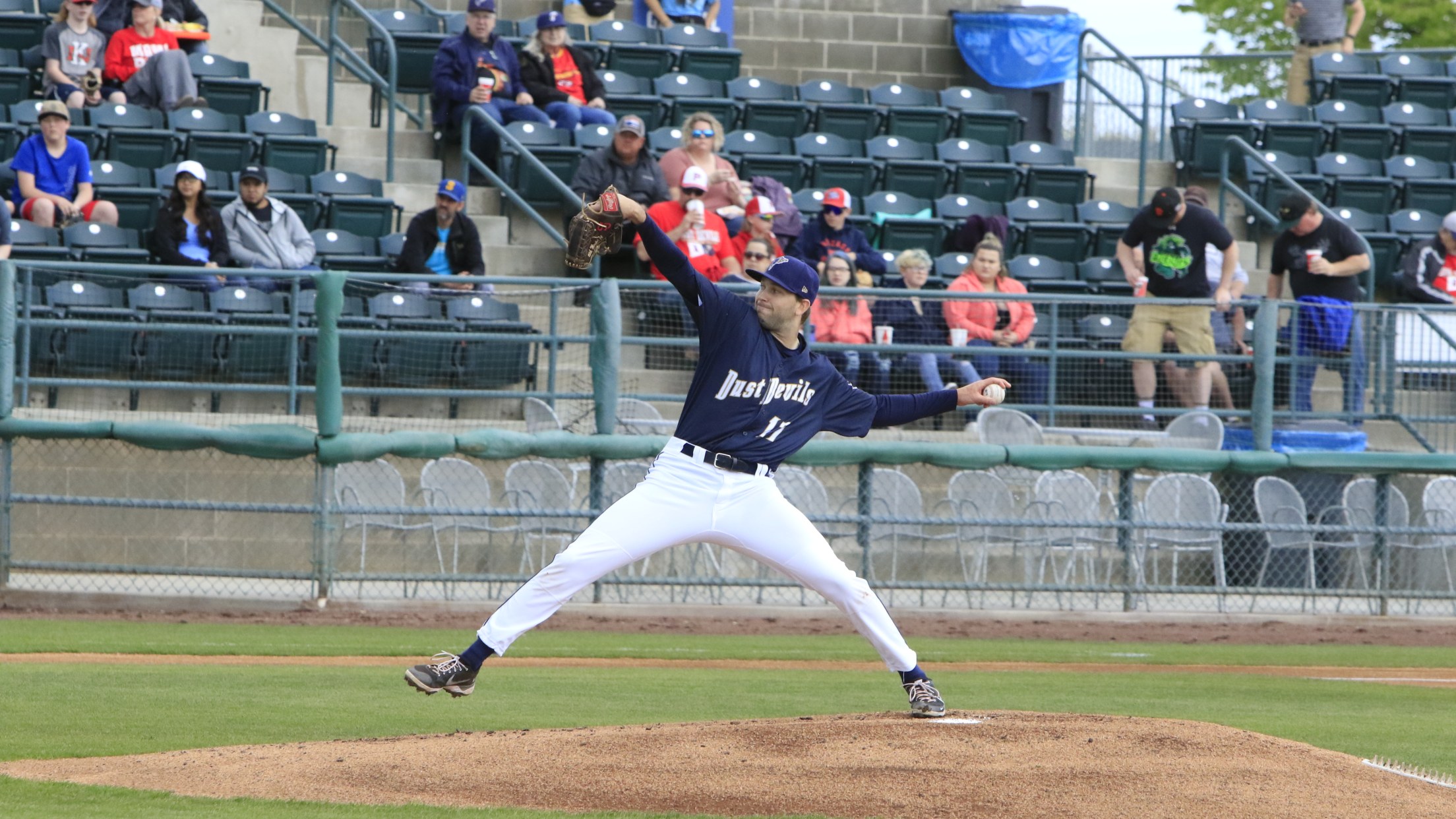 The Tri-City Dust Devils (19-19) broke open a close game Wednesday night at PK Park, scoring seven runs in the 8th inning on the way to a 10-1 victory over the Eugene Emeralds (18-18). The scoring burst, assisted by three Emeralds errors in the 8th, helped get the Dust Devils
Dust Devils Doubled Up By Emeralds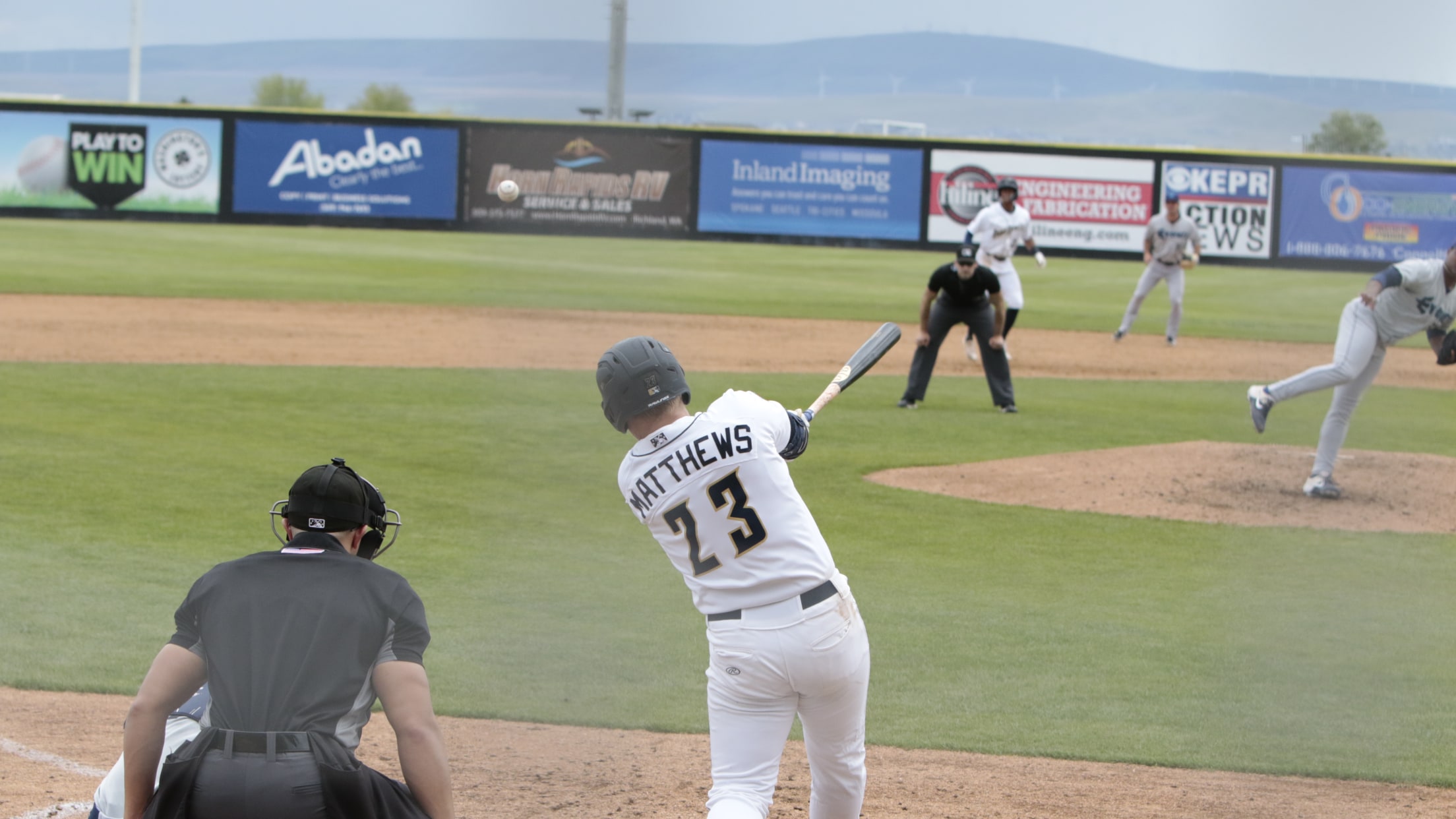 Gabe Matthews homered in his 2022 return to Eugene, but the Eugene Emeralds (18-17) got past the Tri-City Dust Devils (18-19) Tuesday night by a 4-2 score at PK Park. Matthews' homer, a high 2-run blast over the center field wall in the 6th inning, was his third home run
Costeiu Great, Del Valle Homers, but Dust Devils Fall in 10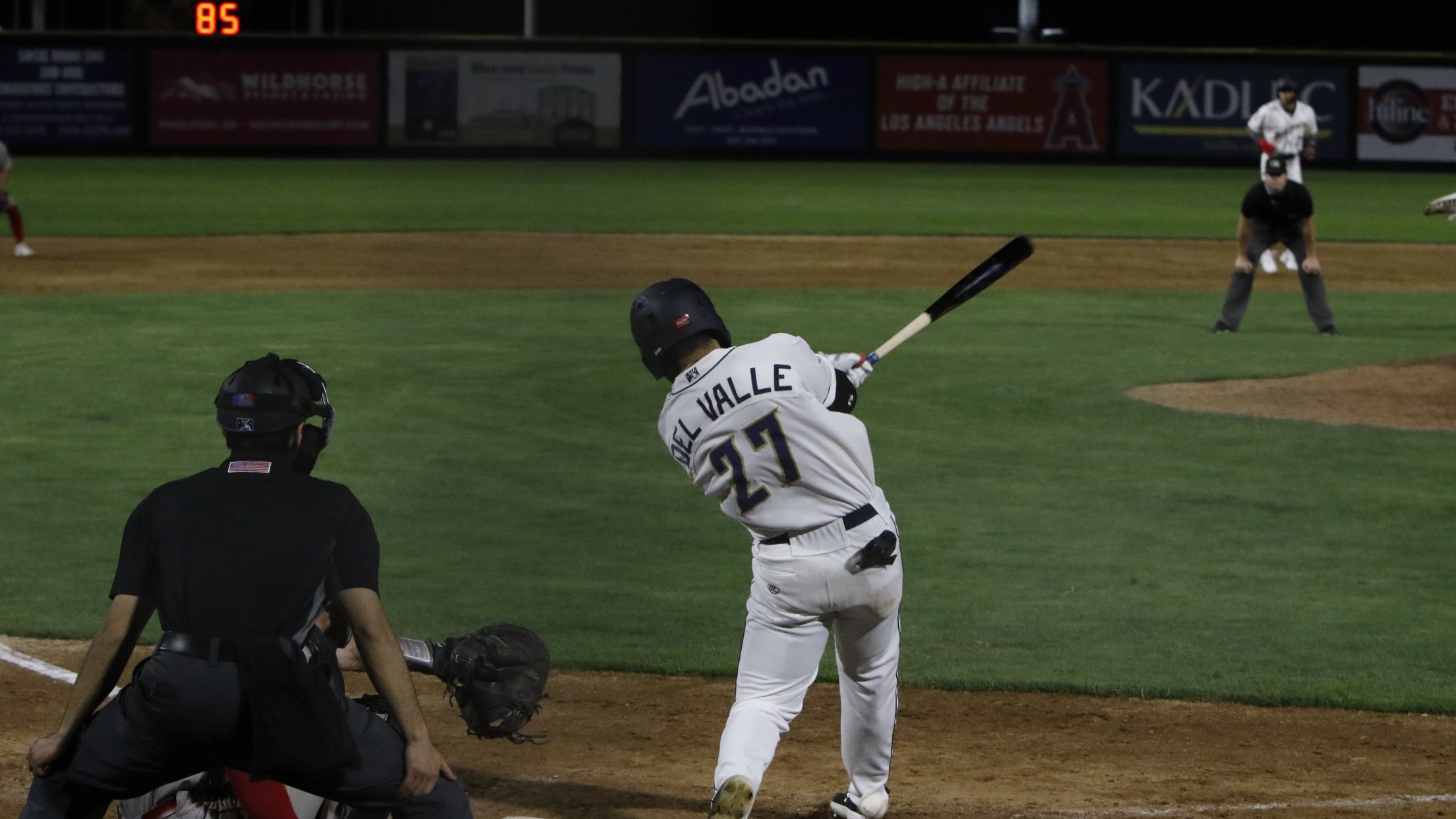 Despite great starting pitching and an early lead the Tri-City Dust Devils (18-18) were defeated by the Vancouver Canadians (18-17) in 10 innings by a score of 4-3 Sunday afternoon at Nat Bailey Stadium. Starter Ryan Costeiu pitched five innings of lights-out ball for Tri-City, giving up no runs and
Tri-City Ties It In 9th, But Vancouver Walks Off With Win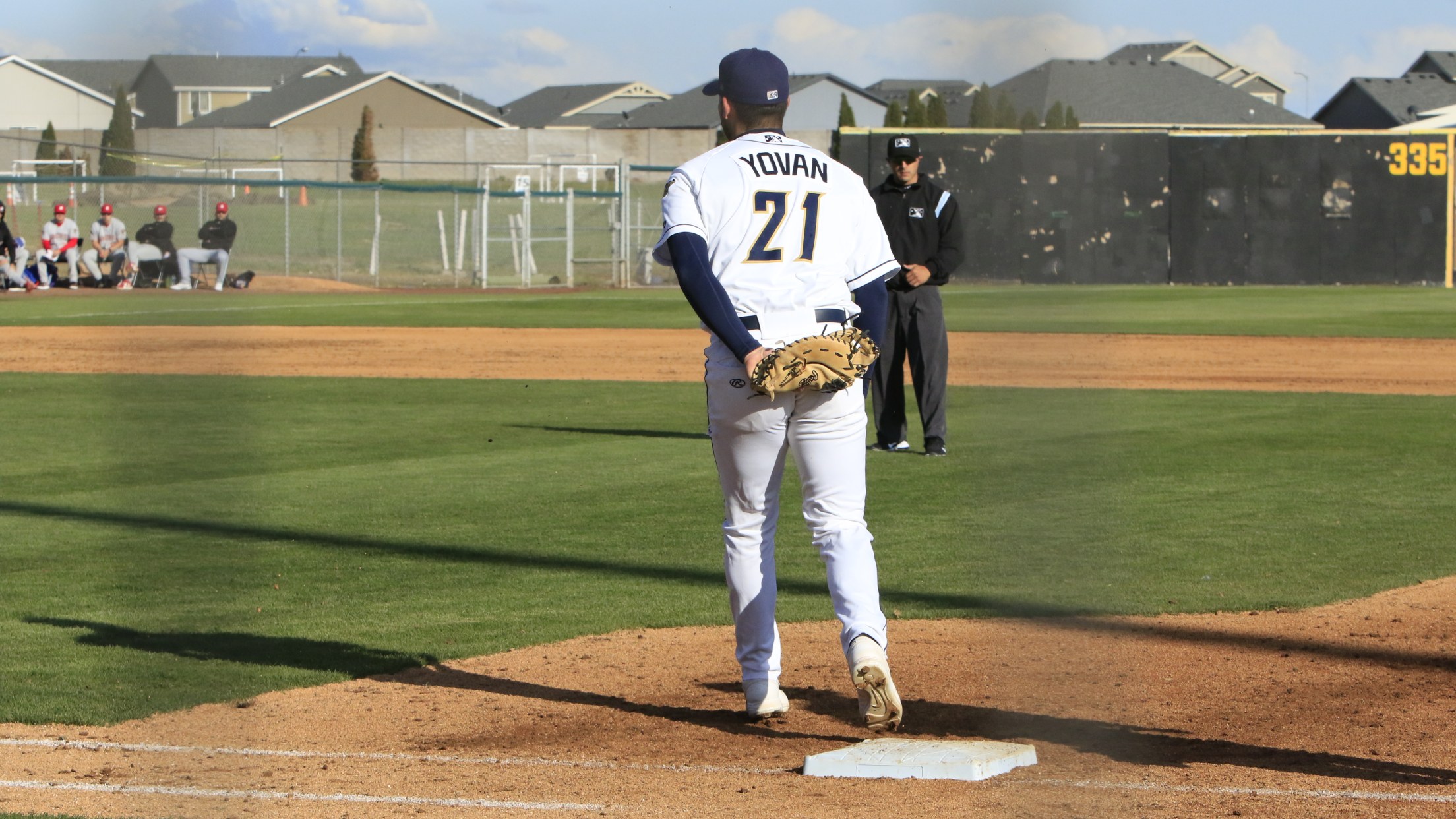 Kenyon Yovan tripled in Christian Sepulveda to tie the game in the Tri-City Dust Devils' (18-17) last at-bat, but Vancouver Canadians (16-17) catcher Zach Britton hit a walk-off home run in the bottom of the 9th to give the Canadians a 3-2 win over Tri-City Saturday afternoon at Nat Bailey
Dust Devils A Run Shy, Canadians Even Series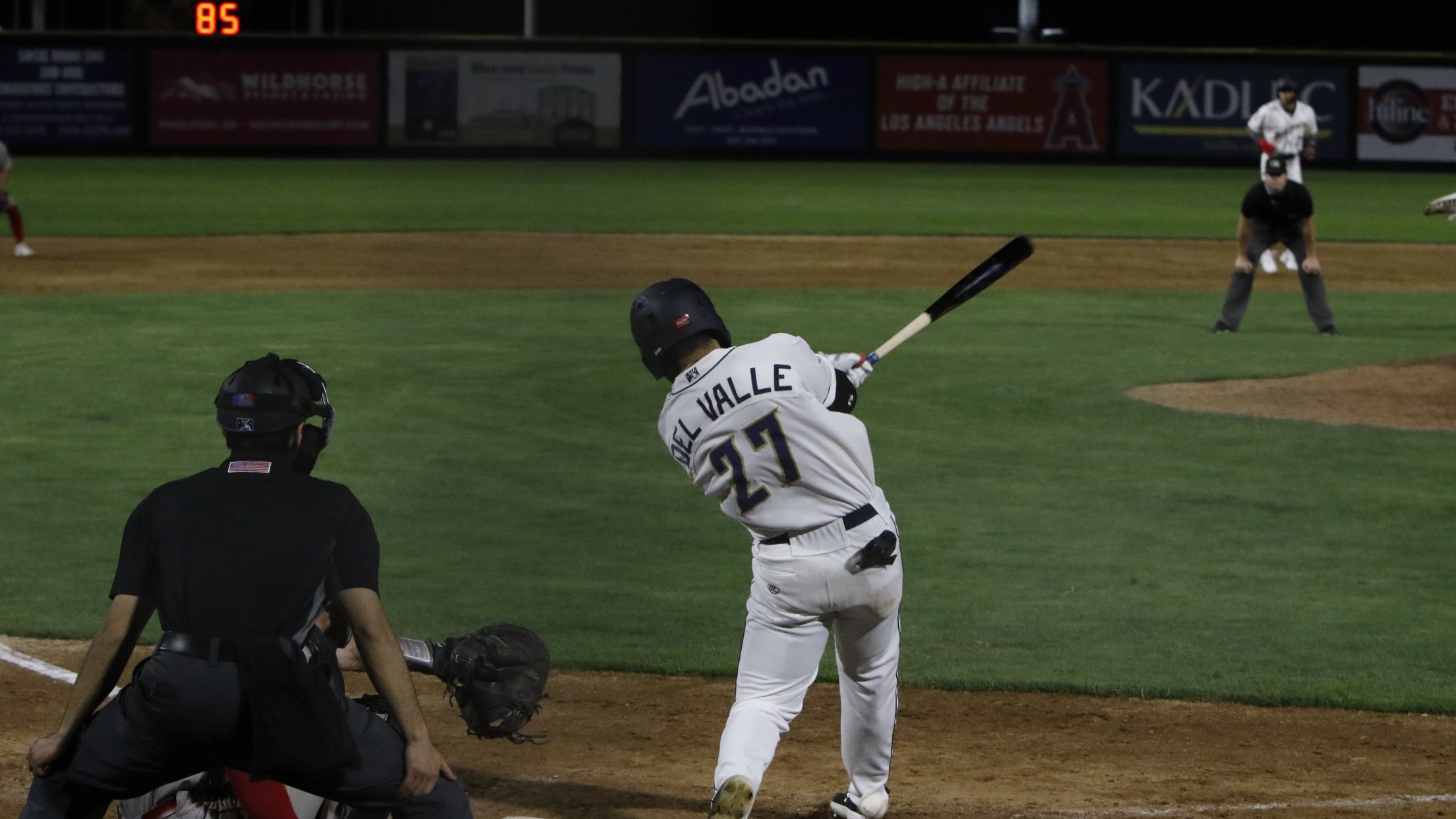 Ill-timed wild pitches and missed opportunities hurt the Tri-City Dust Devils (18-16) Friday afternoon in a 4-3 loss to the Vancouver Canadians (16-17) at Scotiabank Field at Nat Bailey Stadium. The loss evened the series between the Dust Devils and Canadians at two games a piece. Tri-City again got out
Small Ball Big, Bullpen Bigger in Dust Devils' 12-Inning Win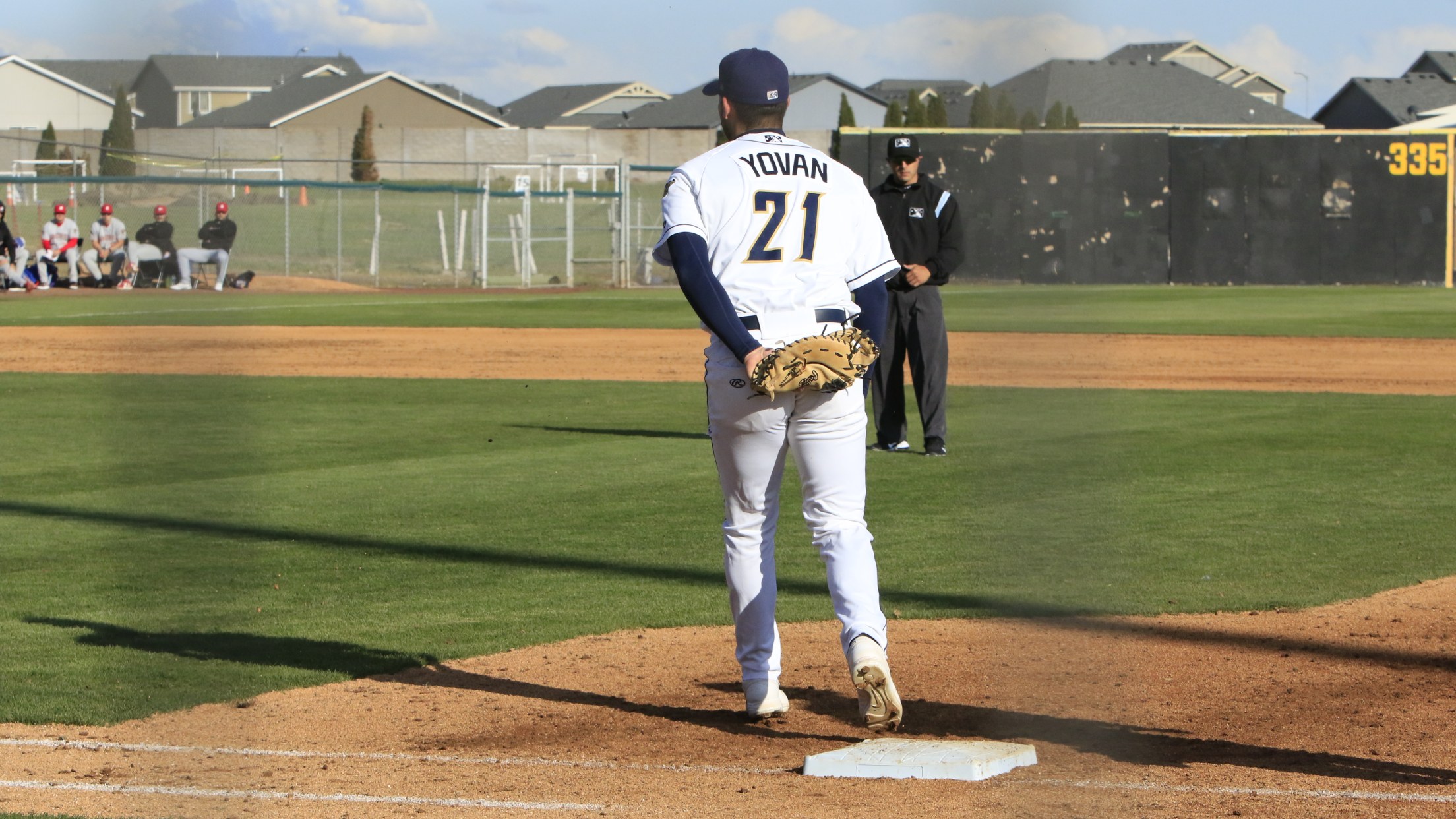 Kenyon Yovan drove in Mike Peabody with a sacrifice fly to right, and Zac Kristofak threw two scoreless innings in extras to propel the Tri-City Dust Devils (18-15) to a 7-6 win over the Vancouver Canadians (15-17) in 12 innings Thursday night at Nat Bailey Stadium. Kristofak (1-0) had to
Tri-City Turns Tables, Shuts Out Vancouver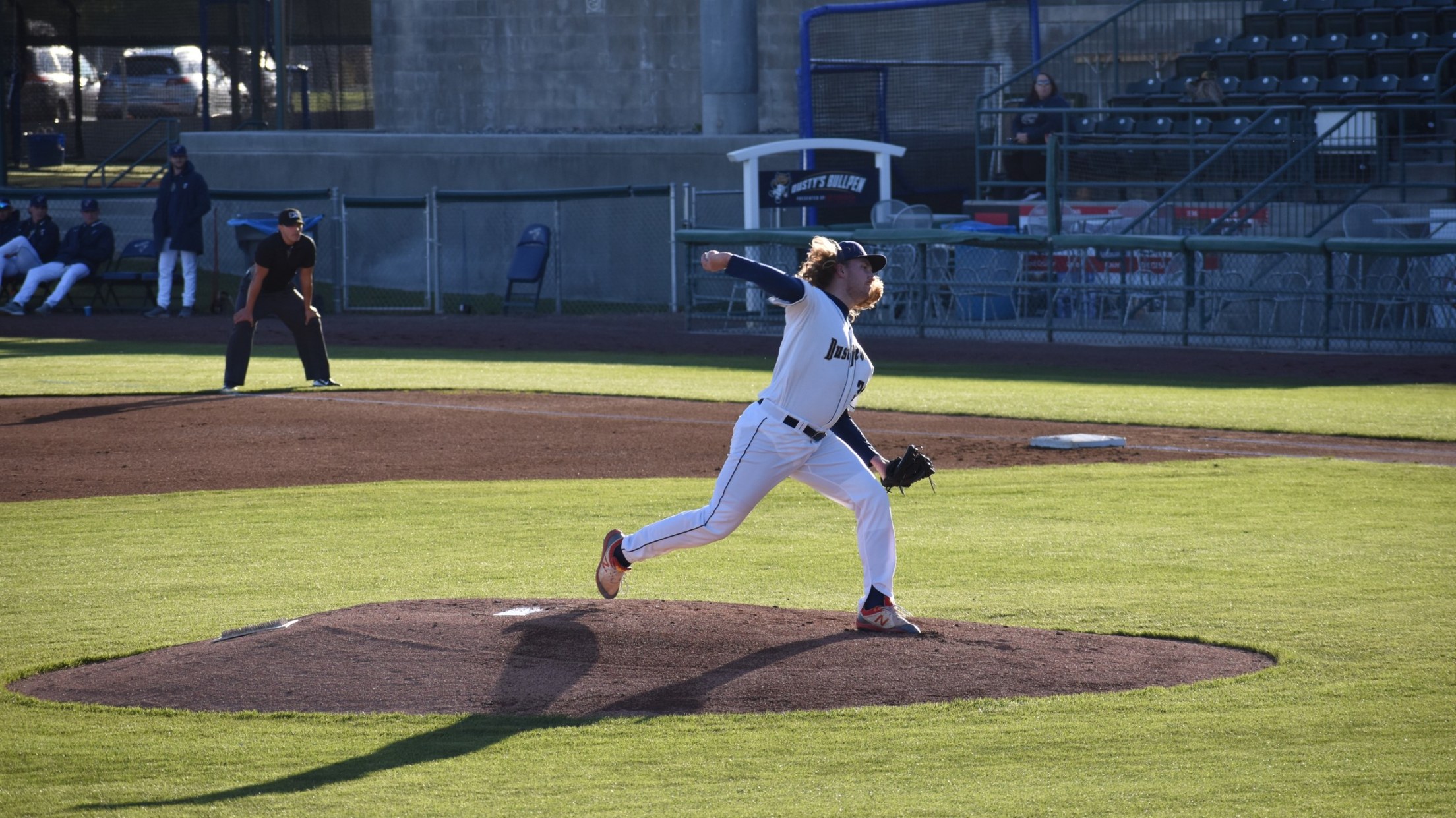 A night after the Tri-City Dust Devils (17-15) were shut out by the Vancouver Canadians (15-16), Tri-City returned the favor, blanking Vancouver 6-0 Wednesday night at Scotiabank Field at Nat Bailey Stadium. Braden Olthoff (2-1) gave the Dust Devils another brilliant performance, throwing seven shutout innings and lowering his ERA
Tri-City Blanked by Vancouver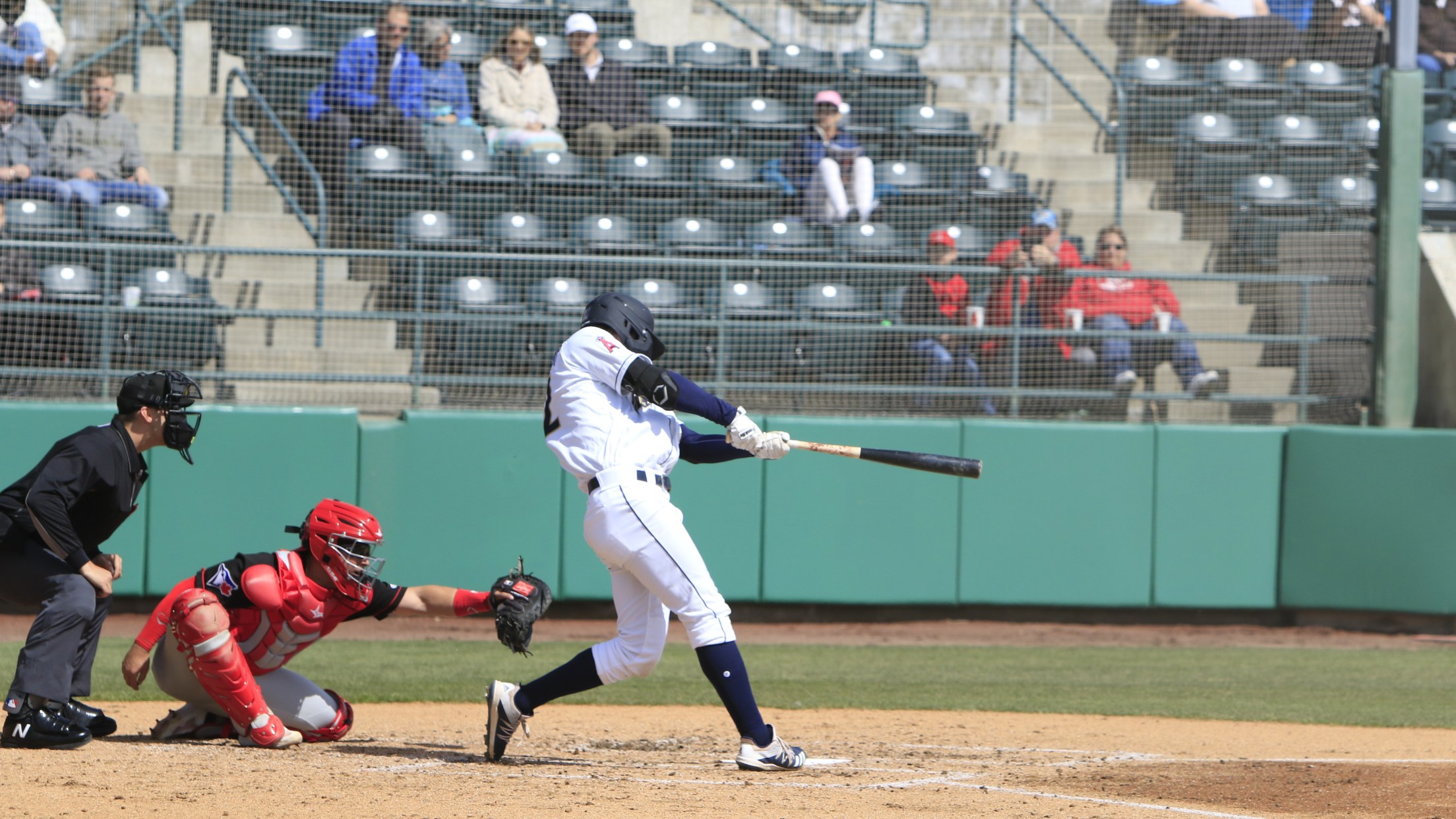 The Vancouver Canadians (15-15) cooled off the bats of the Tri-City Dust Devils (16-15) north of the border Tuesday night, shutting out Tri-City 5-0 at Scotiabank Field at Nat Bailey Stadium. Despite the shutout, Mike Peabody had a good day at the plate, going 2 for 3 with a double
Big Crowd Sees Tri-City Win Fourth Straight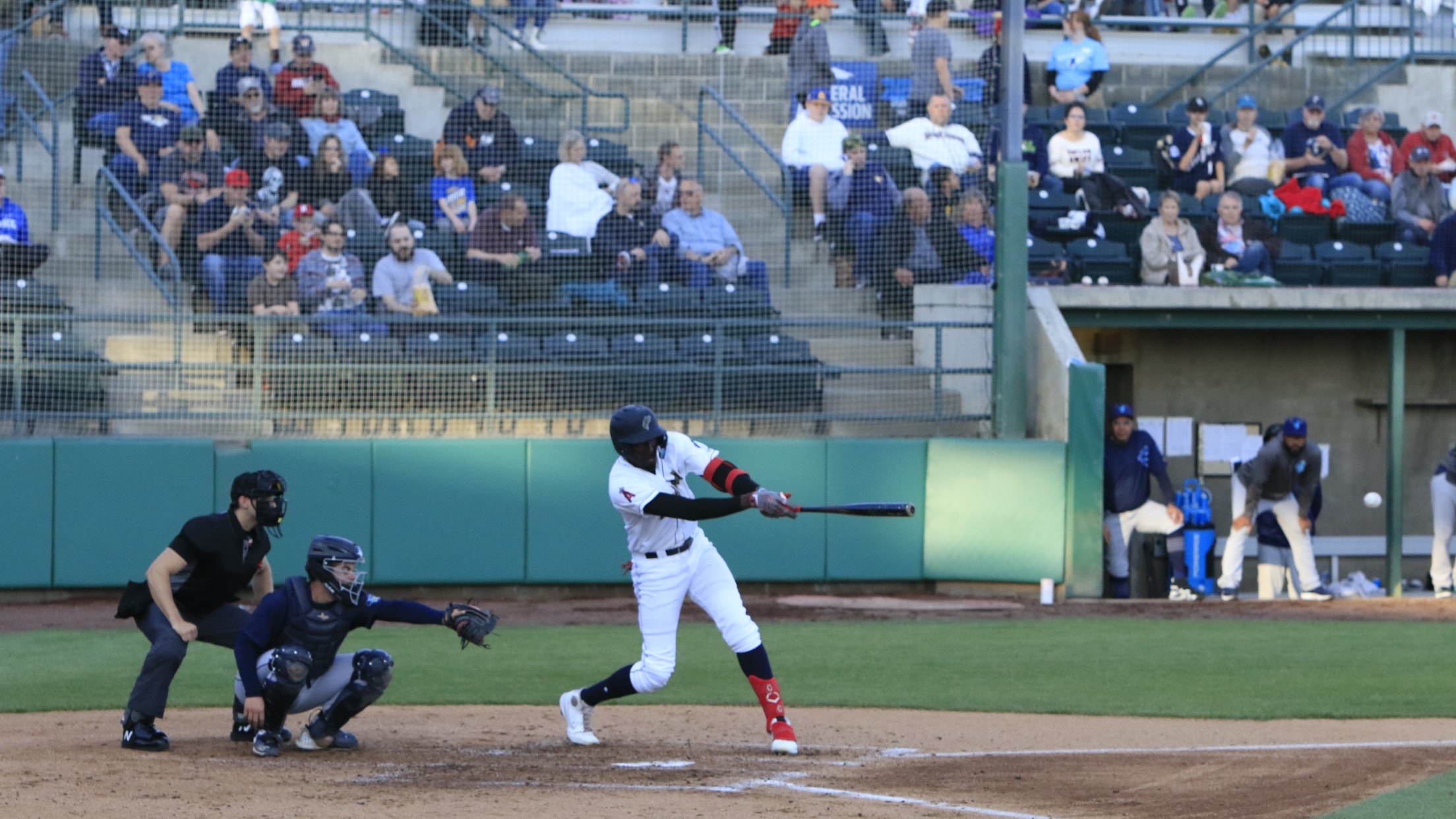 Big hits and great pitching delivered the Tri-City Dust Devils (15-14) their fourth straight win and second straight shutout of the Everett AquaSox (11-20) Saturday night, a 4-0 win in front of 3,031 fans at Gesa Stadium. Adam Seminaris (2-0) gave Tri-City its second straight quality start, giving up only
Dust Devils Shut Out AquaSox, Back to .500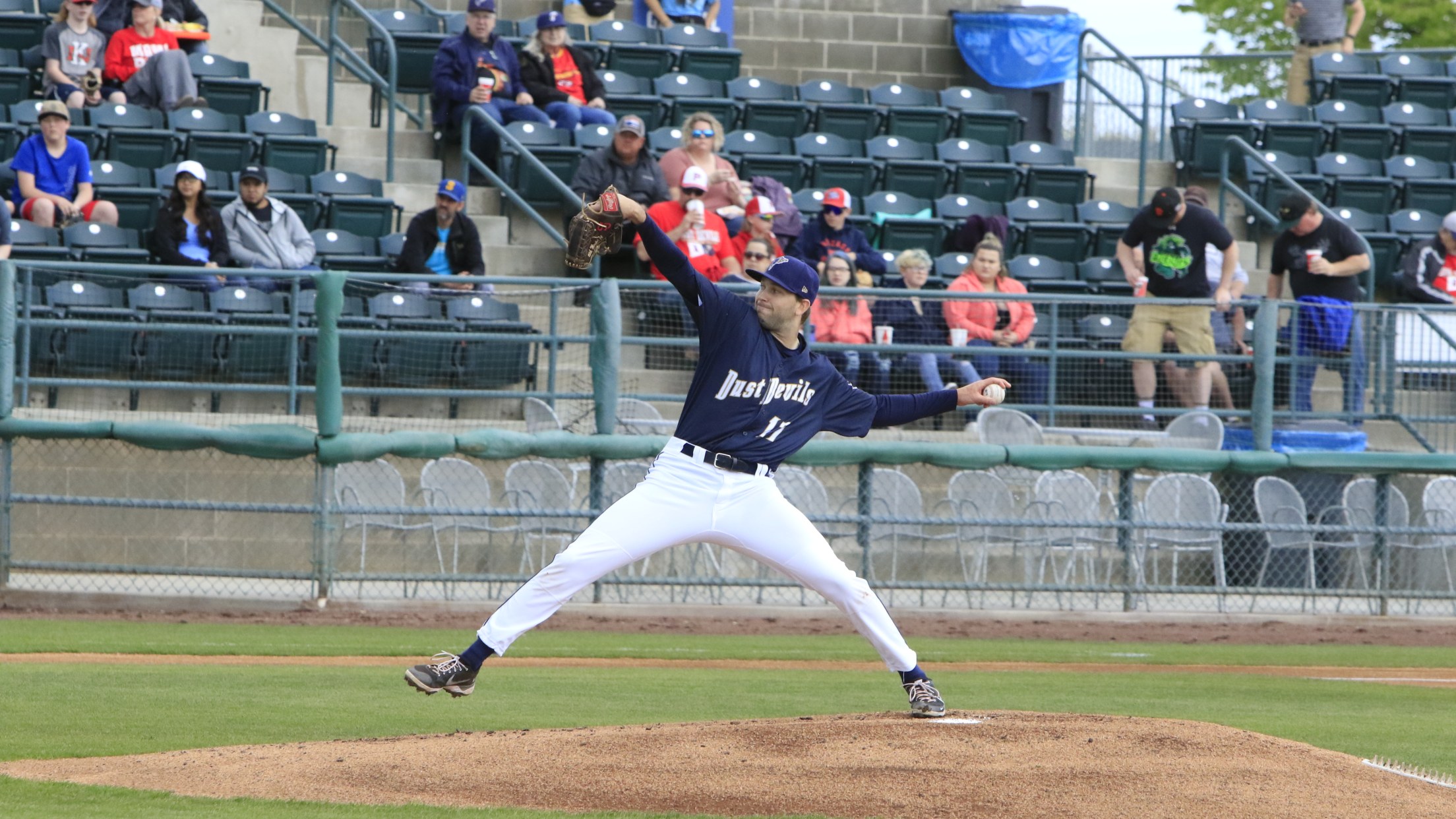 The Tri-City Dust Devils (14-14) played perhaps their best all-around game of the season Friday night, shutting out the Everett AquaSox (11-19) 8-0 at Gesa Stadium. Nick Mondak (1-2) had his best start as a Dust Devil, throwing six shutout innings. He struck out eight Everett batters and walked none
Tri-City's Second Straight Win Worth The Wait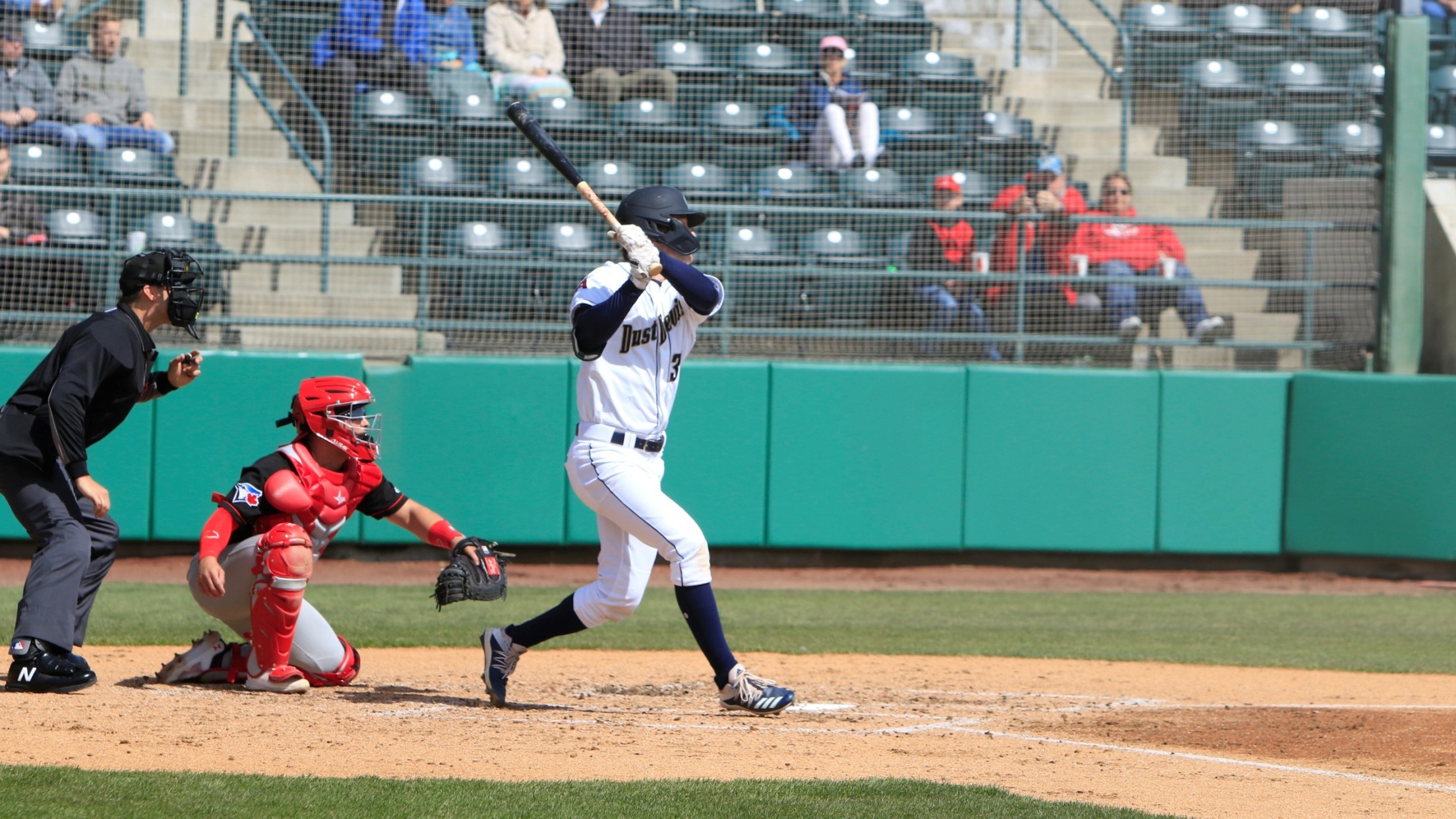 The Tri-City Dust Devils (13-14) weathered a 53-minute delay and a 9th inning Everett AquaSox (11-18) rally to grab their second straight win Thursday night, a 9-7 victory at Gesa Stadium. Tri-City took the lead for the first time in the bottom of the 3rd inning. Trailing 3-1, the Dust
Dust Devils Hold On in Wild Finish, End Losing Streak
Tri-City catcher Straton Podaras tagged Everett's Justin Lavey at the plate for the final out, and the Dust Devils (12-14) held on in a wild finish for a 7-6 victory over the AquaSox (11-17) Wednesday night at Gesa Stadium, ending a five-game losing streak. Lavey's long hit to center scored
Tri-City Tripped Up in Extra Innings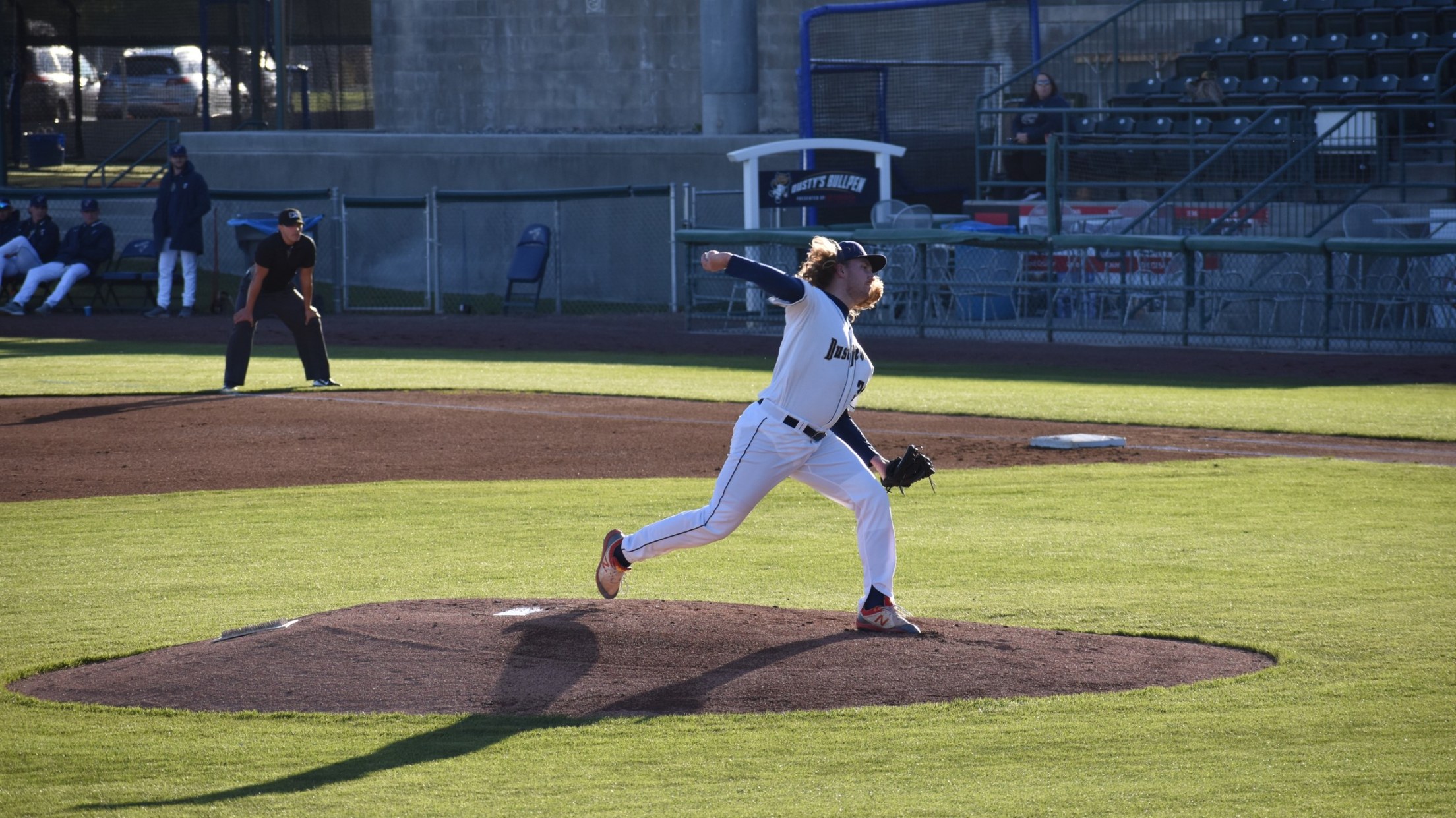 The Tri-City Dust Devils (11-14) fell to the Everett AquaSox (11-16) in extra innings Tuesday night, a 2-1 11-inning decision at Gesa Stadium. Tri-City grabbed an early 1-0 lead in the 1st inning. Kyren Paris singled sharply to center and stole second base. Gabe Matthews then hit a ball to
Dust Devils Swept Away in Spokane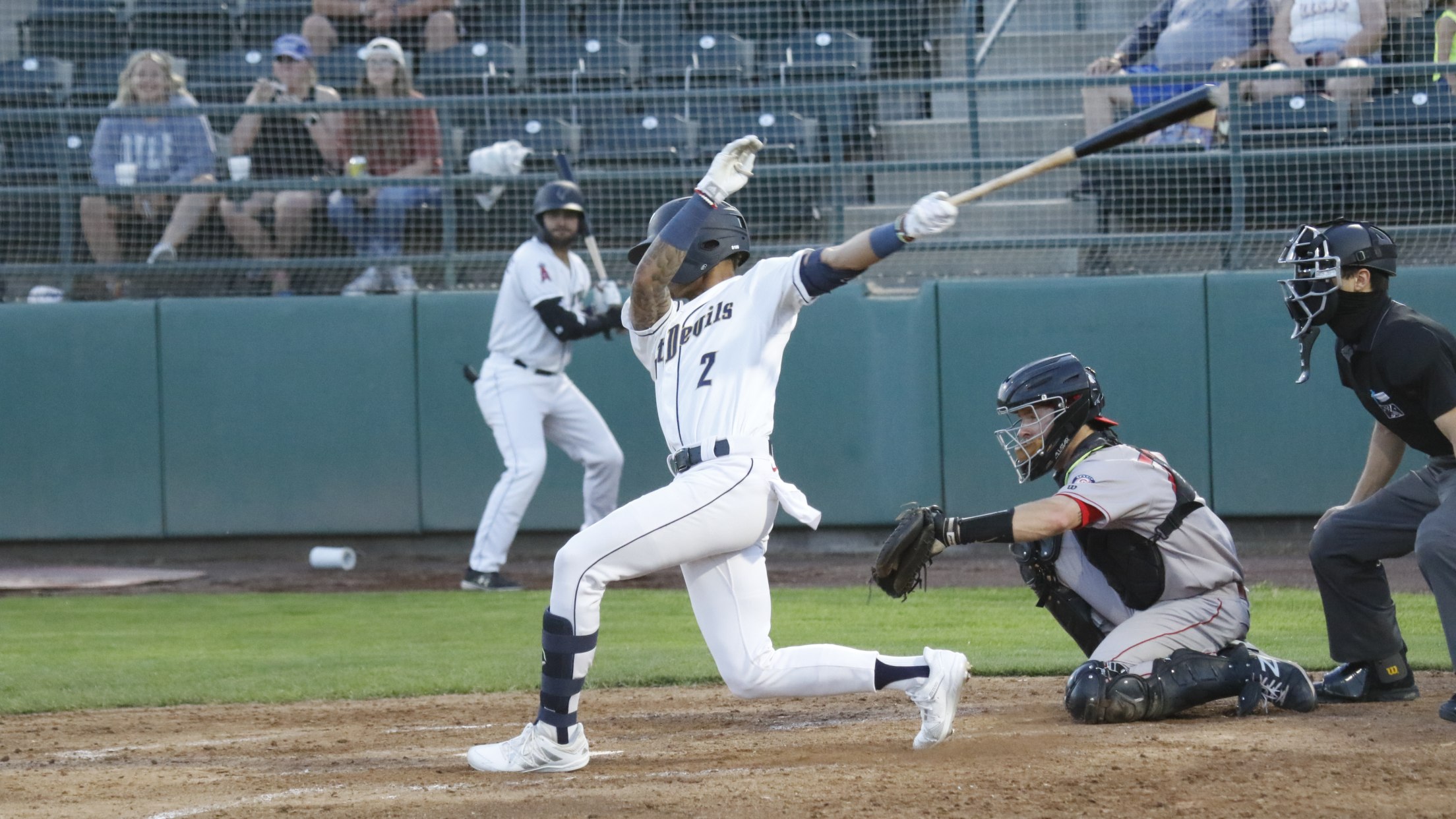 The Tri-City Dust Devils (11-13) fell to the Spokane Indians (15-10) in both games of a doubleheader Sunday at Avista Stadium, 5-4 in game one and 6-1 in a 7-inning game two. The Sunday sweep also gave Spokane a series sweep, four games to none, with two games lost due
Dust Devils Outslugged by Indians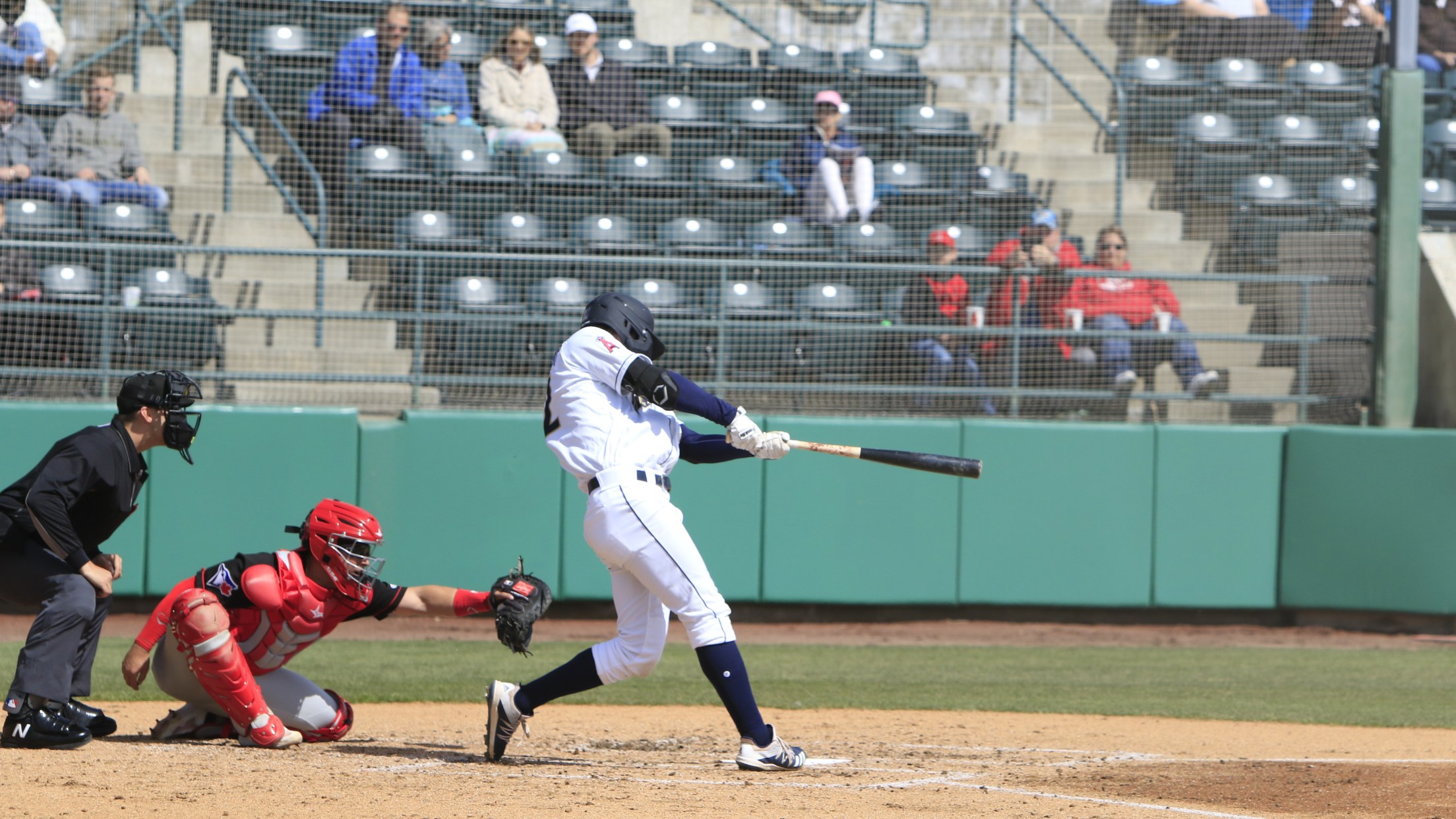 Despite hitting their first grand slam of the season the Tri-City Dust Devils (11-11) lost their second straight game to the Spokane Indians (13-10) Wednesday night, falling 8-6 at Avista Stadium. The back-and-forth contest was just that early. After falling behind 3-0 after two innings, Mike Peabody turned around a
Dust Devils Bested by Indians in Pitchers' Duel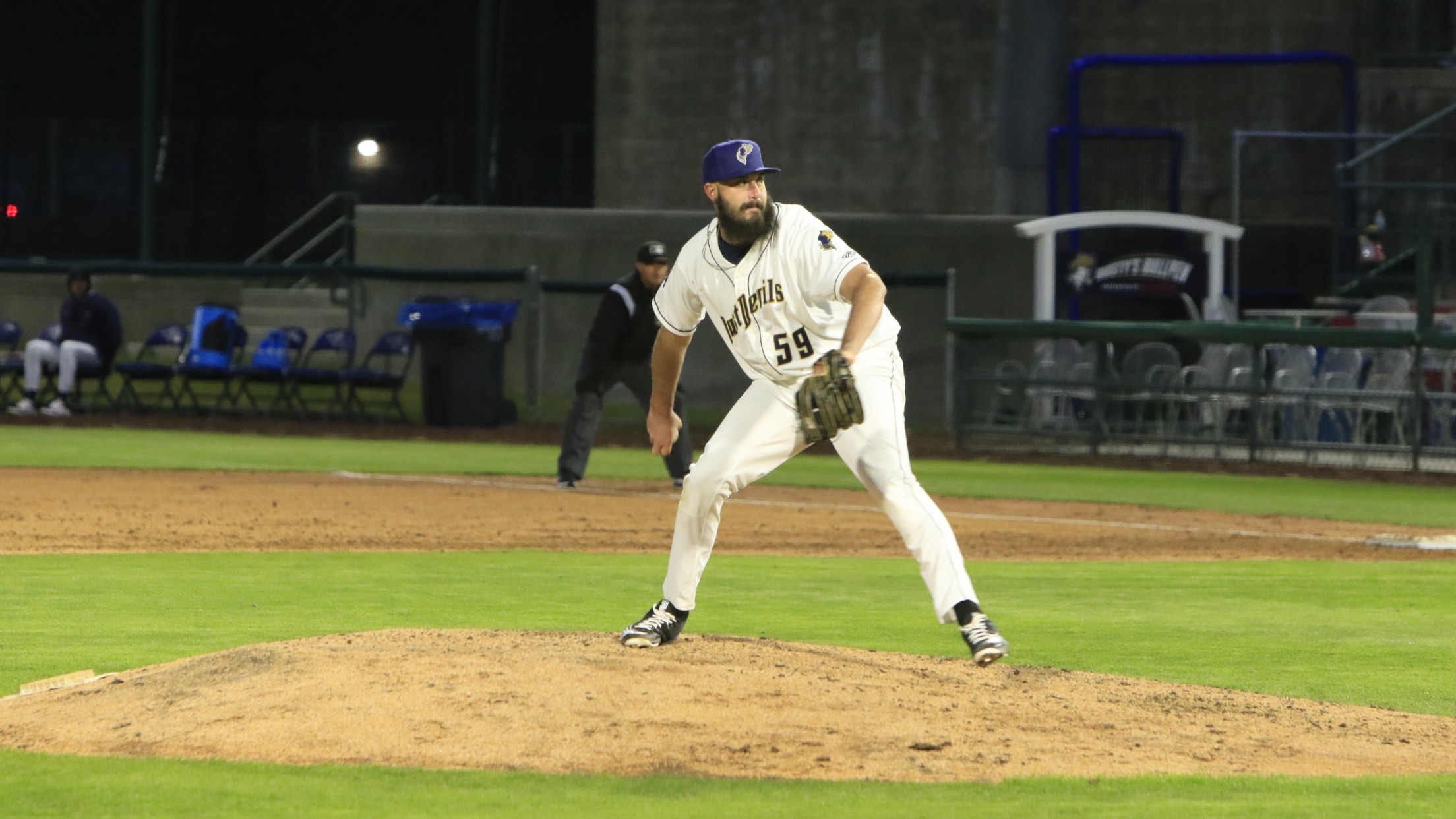 Braden Olthoff twirled his second straight quality start at Spokane's Avista Stadium Tuesday night, but the Spokane Indians (12-10) defeated the Tri-City Dust Devils in a 2-1 pitchers' duel. Olthoff (1-1) went six innings, giving up two runs (one earned) on three hits. He walked two and struck out four,
Dust Devils and Emeralds Split Doubleheader, Series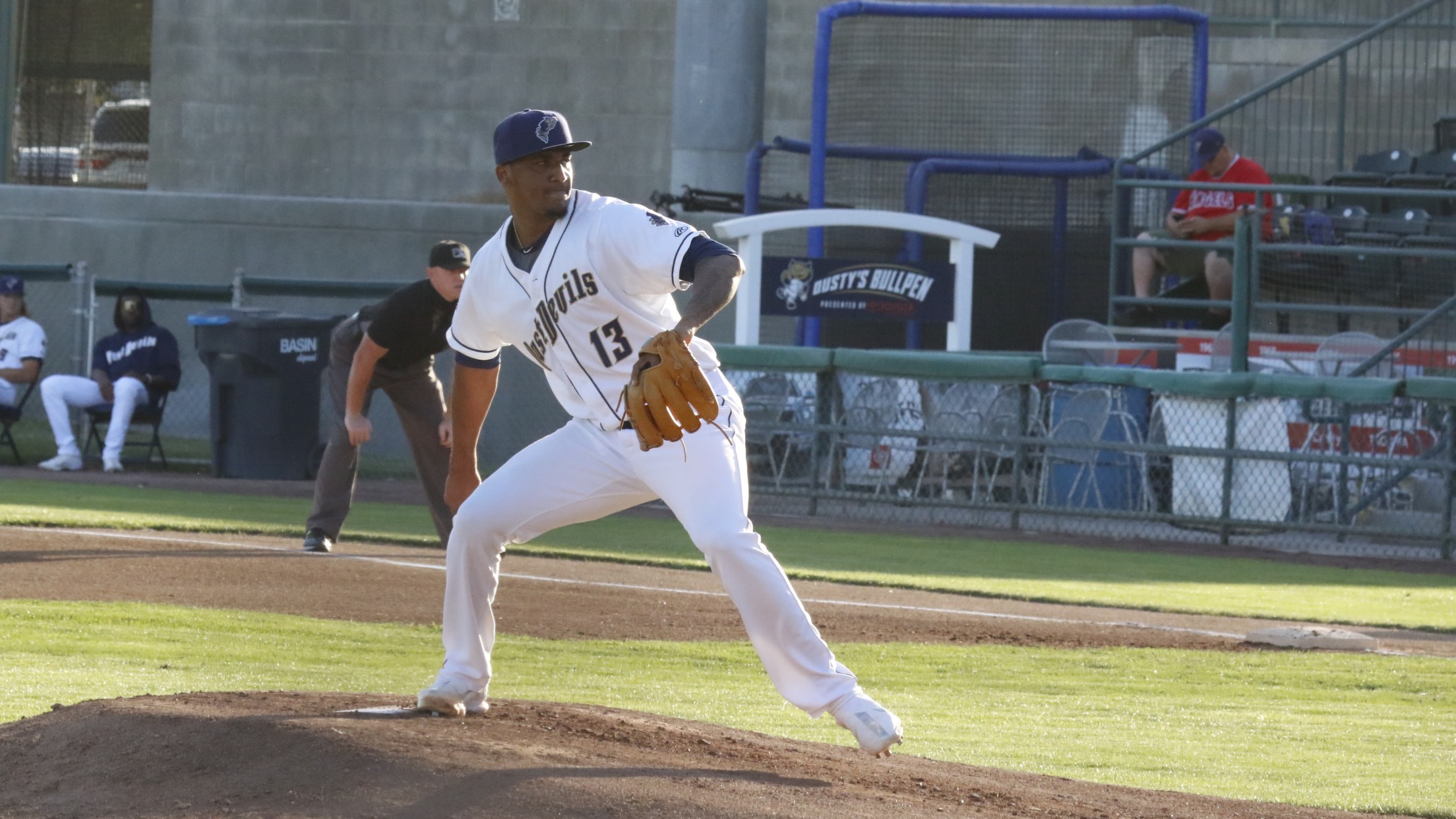 The Tri-City Dust Devils (11-9) and Eugene Emeralds (10-9) split a Sunday doubleheader at Gesa Stadium, each leaving the six-game series with three wins. Eugene pitchers combined to no-hit Tri-City in game one of the doubleheader, a 3-0 Emeralds win that saw only two Dust Devils reach base. Nick Swiney
Seminaris Schools Emeralds, Dust Devils Even Series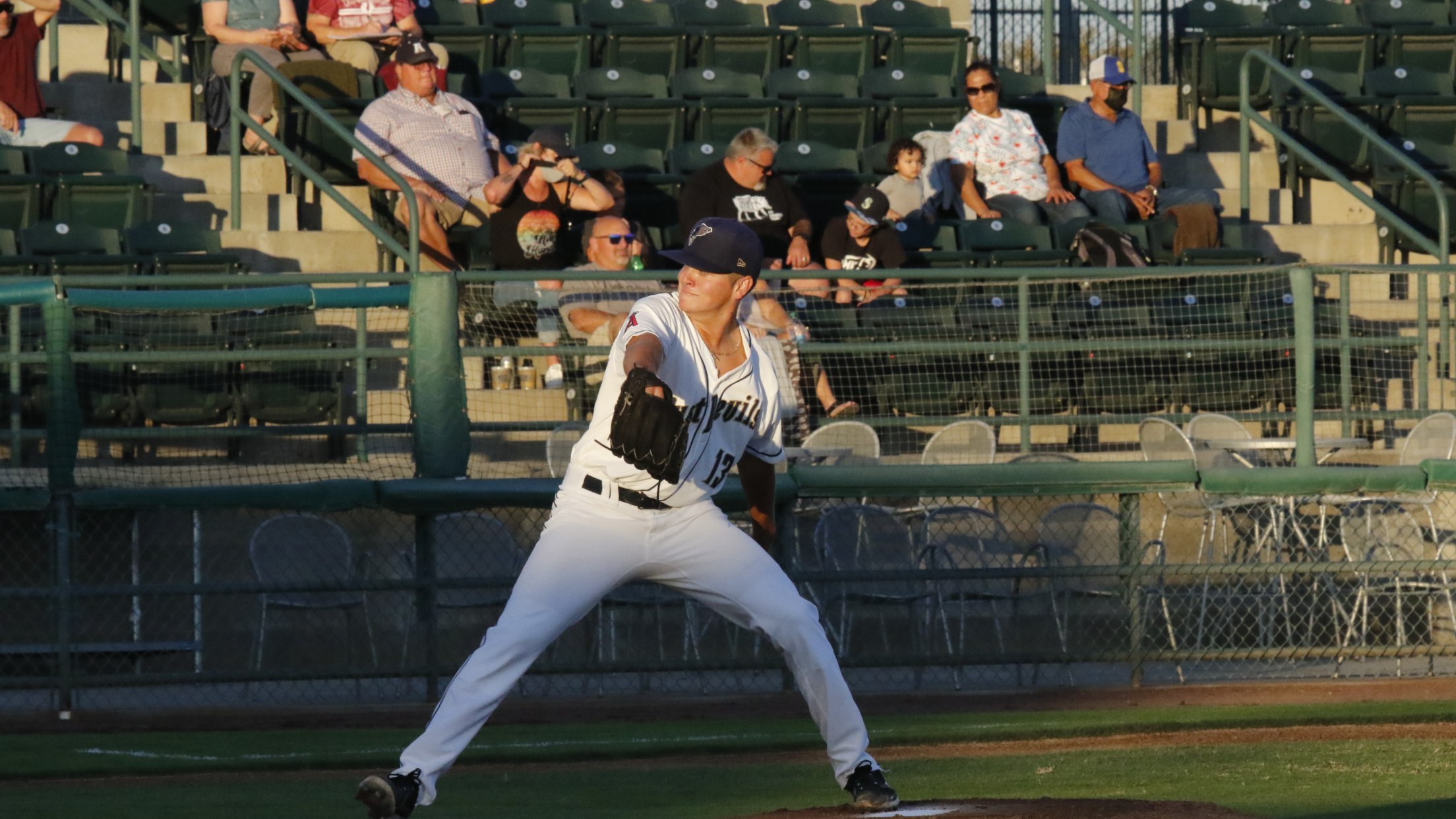 Adam Seminaris threw seven shutout innings, and the Tri-City Dust Devils (10-8) got their offense going in a 9-1 win over the Eugene Emeralds (9-8) Friday night at Gesa Stadium. Seminaris (1-0) gave up only three hits in his start, retiring Eugene in order four times. He struck out five
Viñeros Vanquished by Emeralds
The Tri-City Dust Devils (9-8) struggled to score for the second straight night, as the Eugene Emeralds (9-7) grabbed a 4-1 win Thursday night at Gesa Stadium. Tri-City's run came in the bottom of the 3rd inning, when Gabe Matthews doubled in Jordyn Adams with two out, tying the game
Emeralds Flip Script, Shut Out Dust Devils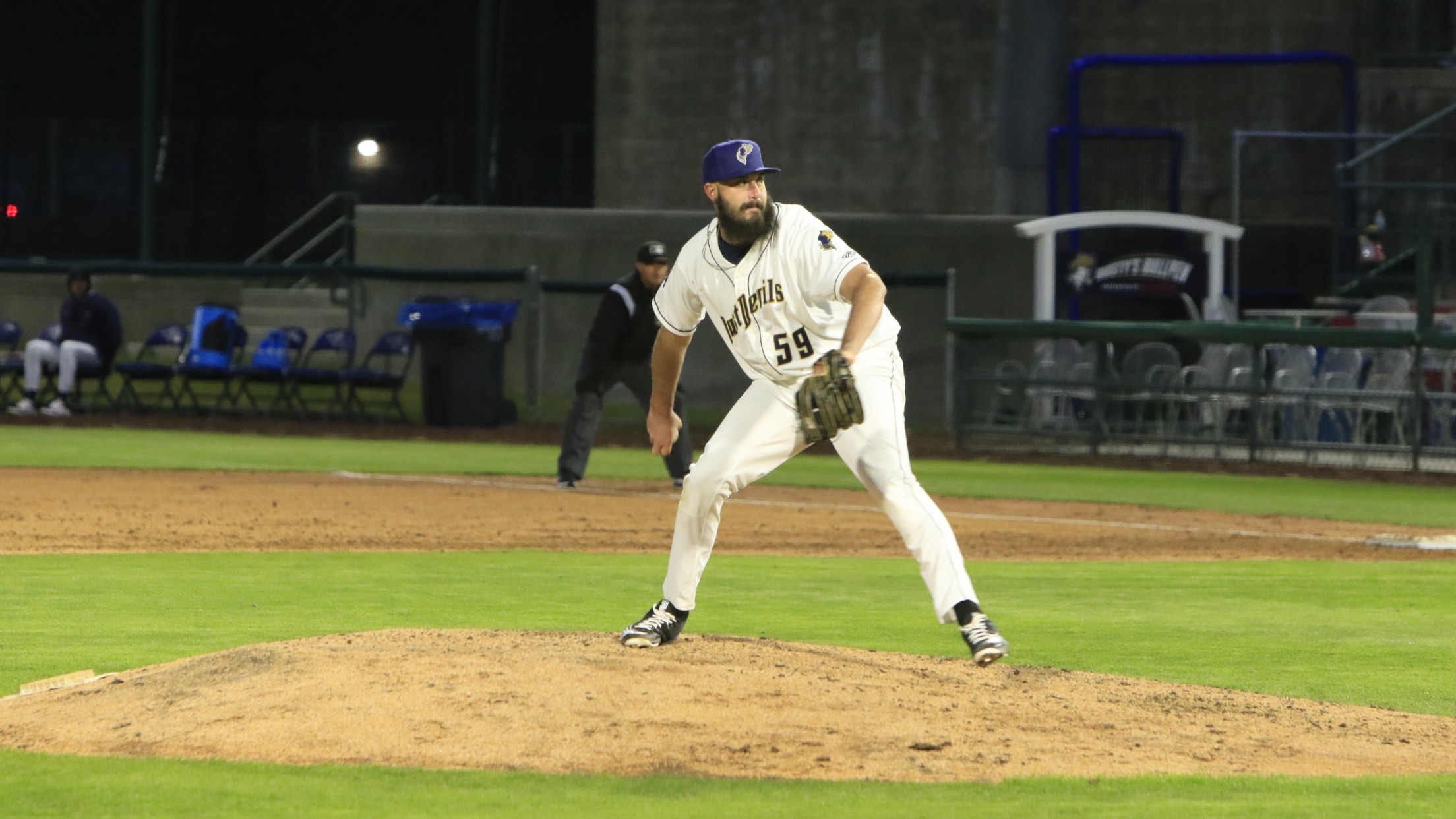 The Tri-City Dust Devils (9-7) had their bats quieted by the Eugene Emeralds (8-7) Wednesday night, falling 2-0 at Gesa Stadium. Tri-City managed three hits in the ballgame, all infield singles. Straton Podaras broke up a Eugene combined no-hitter bid in the 5th inning, Osmy Gregorio singled in the 7th,
Tri-City Takes Third Straight, in Extras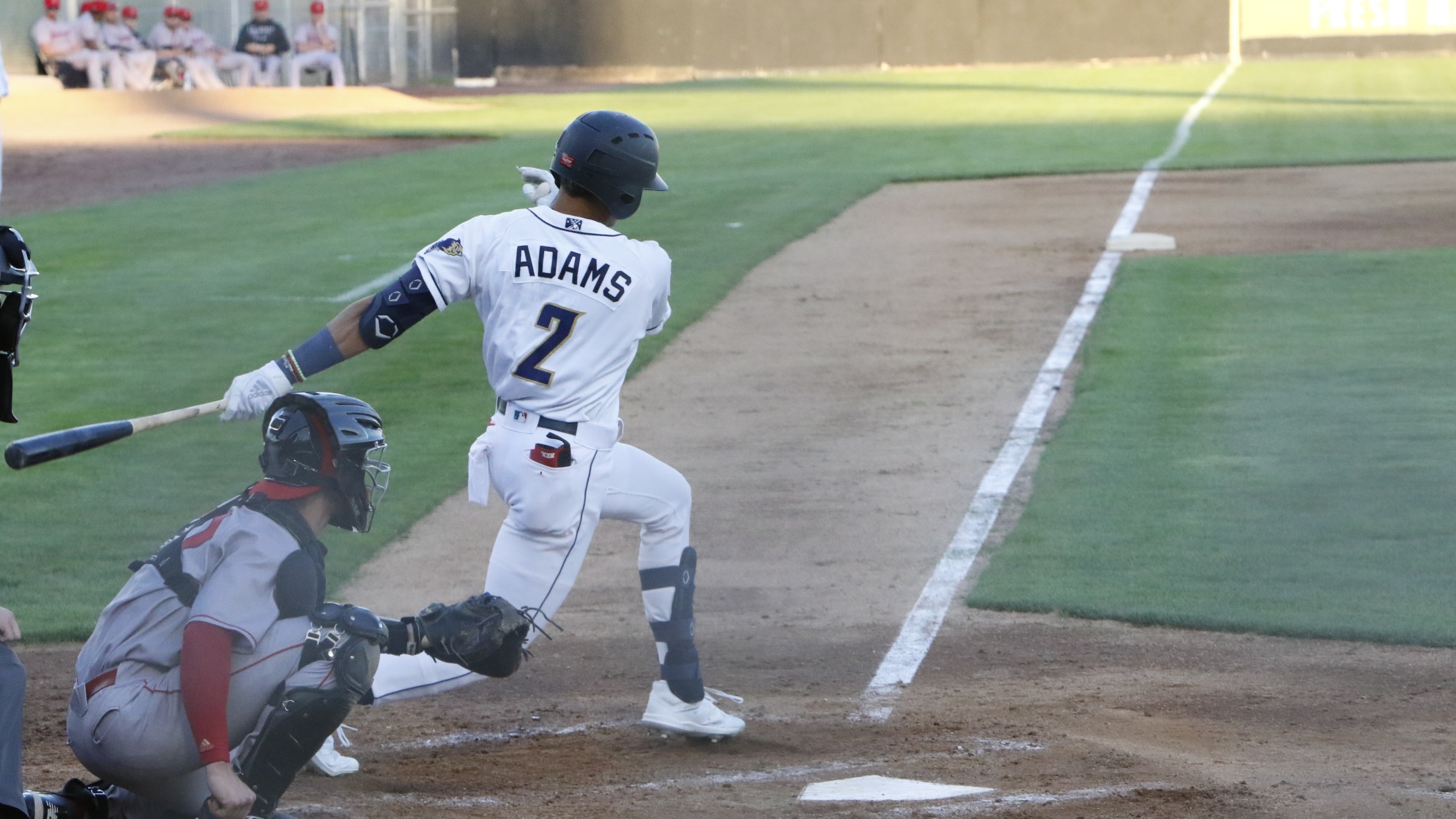 The Tri-City Dust Devils (7-4) scored their third straight comeback win Thursday afternoon, defeating the Everett AquaSox 6-3 in 10 innings at Funko Field. Tri-City trailed 2-1 and 3-2 in the game, until the top of the 8th inning when Jose Guzman scored on an Everett error with two out.
Three-Run Tri-City 9th Leads to Second Straight Comeback Win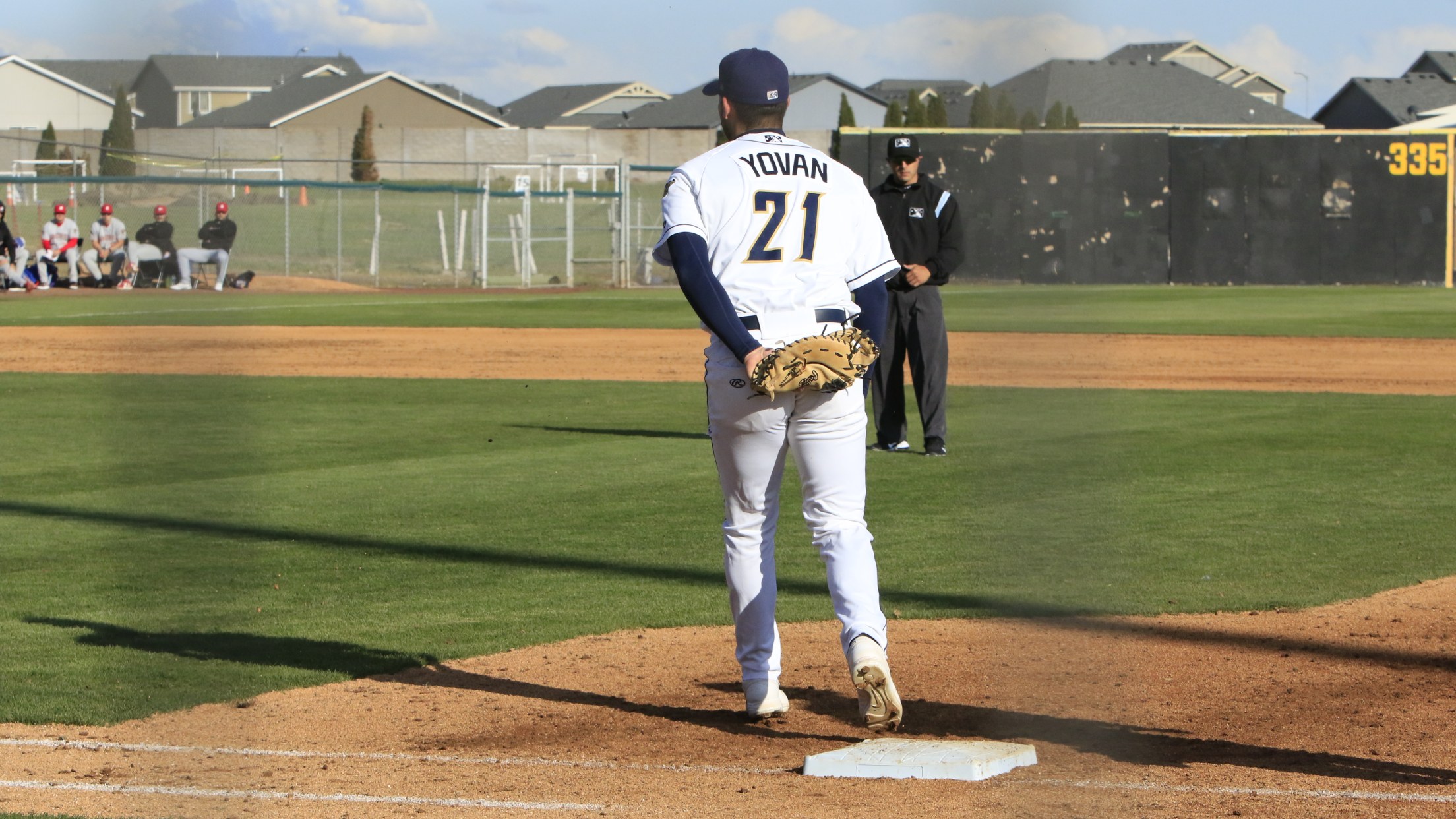 Tri-City scored three runs in their last at-bat, coming back in the 9th inning for a 5-3 win over the Everett AquaSox Wednesday night at Funko Field. Jordyn Adams had the game-winning hit, a two-out two-run bloop single to right that scored both Straton Podaras and Kyren Paris and broke