Dust Devils A Run Shy, Canadians Even Series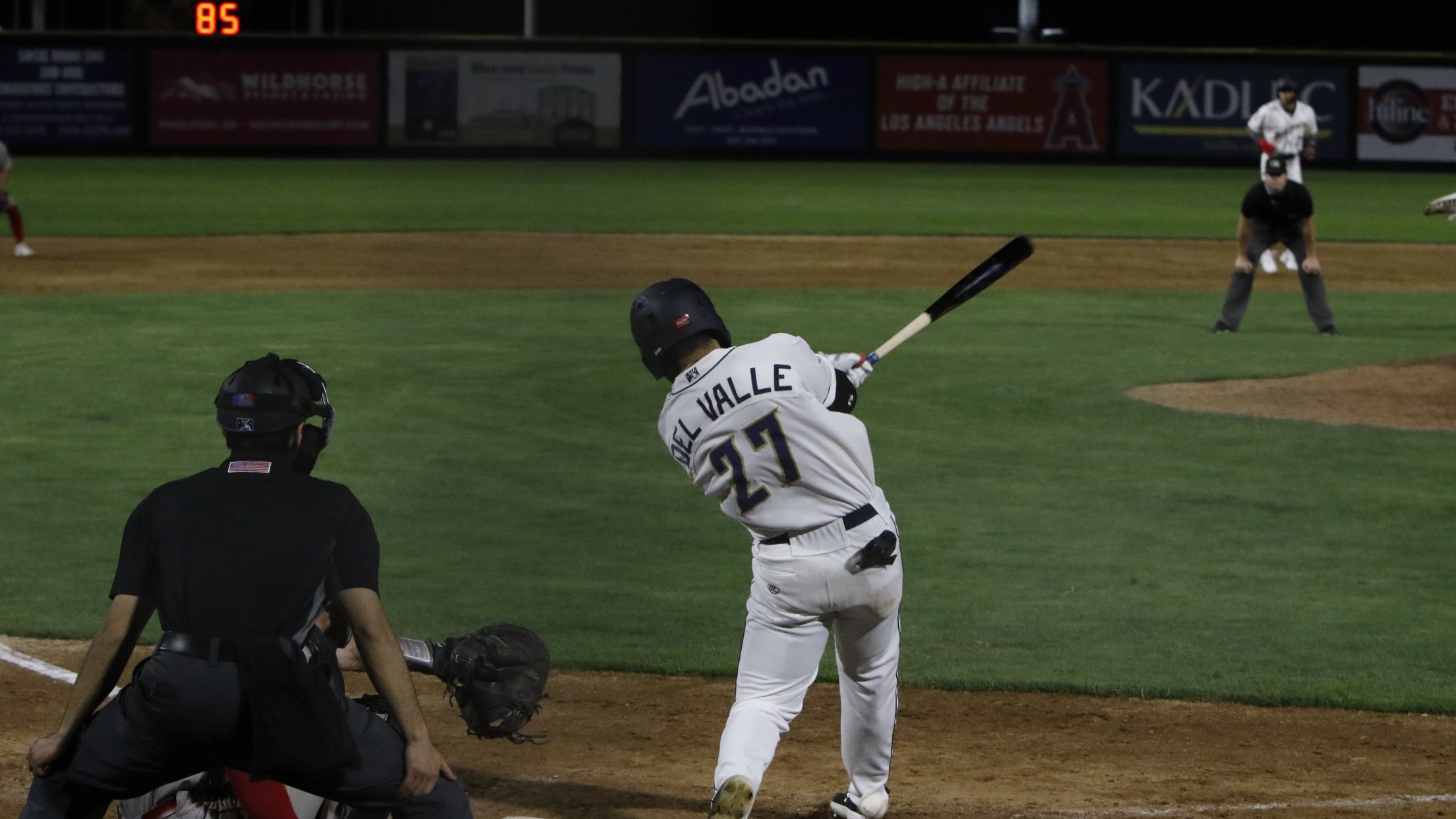 Ill-timed wild pitches and missed opportunities hurt the Tri-City Dust Devils (18-16) Friday afternoon in a 4-3 loss to the Vancouver Canadians (16-17) at Scotiabank Field at Nat Bailey Stadium. The loss evened the series between the Dust Devils and Canadians at two games a piece. Tri-City again got out
Ill-timed wild pitches and missed opportunities hurt the Tri-City Dust Devils (18-16) Friday afternoon in a 4-3 loss to the Vancouver Canadians (16-17) at Scotiabank Field at Nat Bailey Stadium.
The loss evened the series between the Dust Devils and Canadians at two games a piece.
Tri-City again got out to an early lead, with a Francisco Del Valle 2-run single in the 2nd giving the Dust Devils a 2-0 advantage.
The lead would hold to the 4th, when Robinson Piña (3-2) gave up a two-run home run to the Canadians' Zach Britton, tying the game at 2-2.
Vancouver would take its first lead in the 6th, when a second wild pitch in the same at-bat scored Britton from third to give the Canadians a 3-2 lead. Addison Barger added an RBI single in the 7th to push the lead to 4-2.
Tri-City got back within a run in the 8th. Osmy Gregorio, who singled to lead off the frame, scored from third when Mike Peabody was hit by a pitch with the bases loaded. Vancouver, though, would get a strikeout to leave the bases loaded and the score at 4-3.
Piña gave Tri-City a quality start despite giving up four doubles and the homer, going six innings and giving up three runs.
The Dust Devils also got a great defensive play from Kenyon Yovan in the 3rd inning, a diving stop and flip to a covering Piña to take away an extra-base hit.
Game five of the six-game set is a Saturday matinee, starting at 1:05 p.m. Righty Dylan King gets the start for Tri-City, with lefty Naswell Paulino countering for Vancouver.
The Dust Devils return home to Gesa Stadium Tuesday, May 31 to start a six-game set with the Hillsboro Hops. It's a Coca-Cola Tuesday, with 21 oz. Coca-Cola products available for $2.
Single-game tickets for the Hops series and all games are on sale now. Ticket packages are also available, and start at just $99. And special ticket rates are available for groups of 20 or more. For more information on Dust Devils single game, season, mini-plan (11, 22, 33) and group tickets, visit dustdevilsbaseball.com or call 509-544-8789.