Tri-City Blanked by Vancouver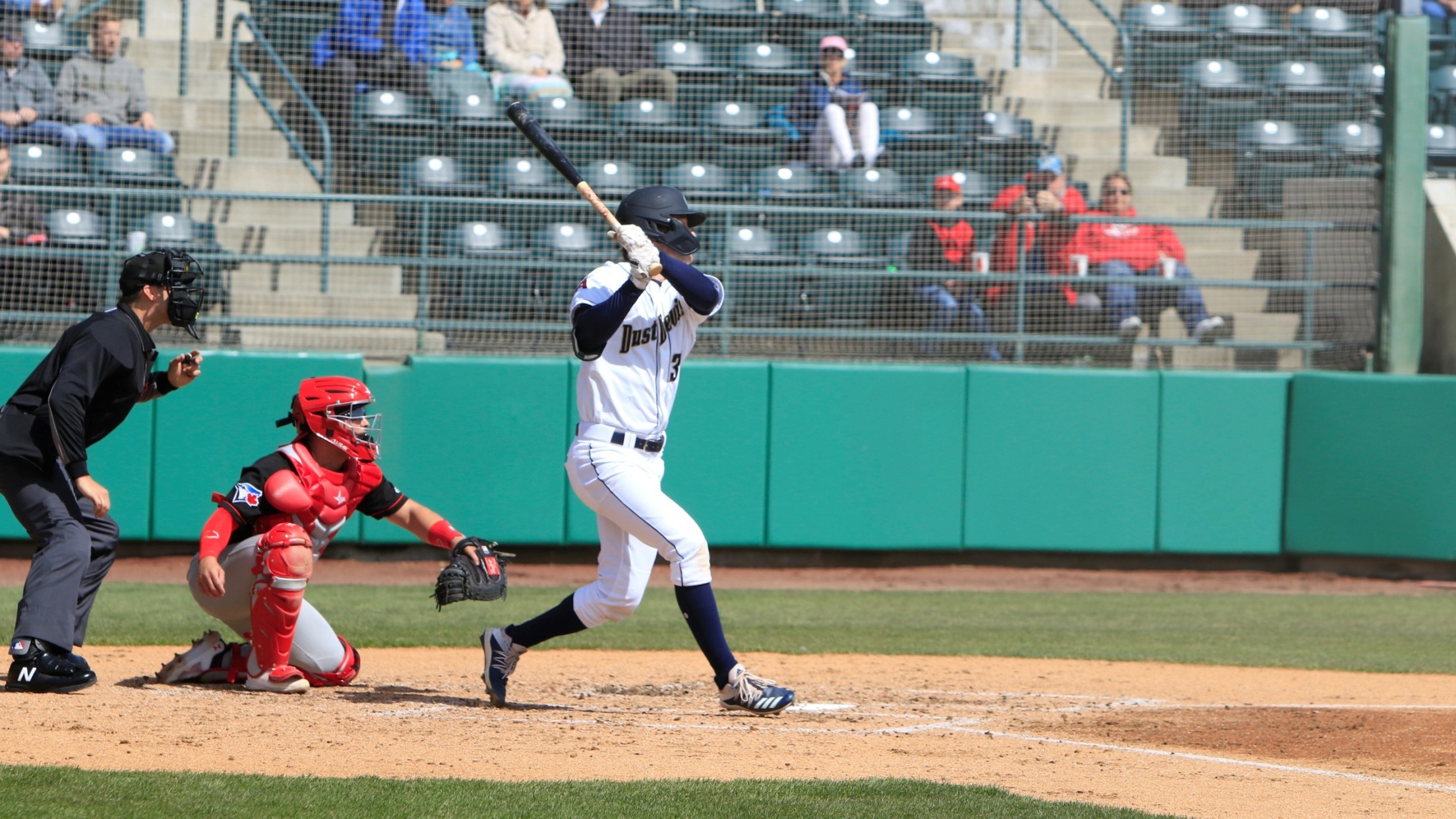 The Vancouver Canadians (15-15) cooled off the bats of the Tri-City Dust Devils (16-15) north of the border Tuesday night, shutting out Tri-City 5-0 at Scotiabank Field at Nat Bailey Stadium. Despite the shutout, Mike Peabody had a good day at the plate, going 2 for 3 with a double
The Vancouver Canadians (15-15) cooled off the bats of the Tri-City Dust Devils (16-15) north of the border Tuesday night, shutting out Tri-City 5-0 at Scotiabank Field at Nat Bailey Stadium.
Despite the shutout, Mike Peabody had a good day at the plate, going 2 for 3 with a double and a walk. Jordyn Adams also doubled, in the first inning, and Jose Guzman singled in the 3rd.
The Dust Devils also had their chances, via three Vancouver errors and a couple of walks handing Tri-City baserunners. Two early double plays, though, helped Canadians starter Sem Robberse (2-1) and his team avoid further trouble, and the Dust Devils left eight runners on base.
Ryan Costeiu (1-1) made his first start of 2022, receiving a tough-luck loss in giving Tri-City four strong innings and giving up one run. Zac Kristofak assisted in relief, throwing a scoreless inning and striking out two in the 8th.
The Dust Devils and Canadians are scheduled for game two of a six-game series Wednesday night at Nat Bailey, a 7:05 p.m. first pitch. Righty Braden Olthoff will get the start for Tri-City, and Chad Dallas, another right-hander, will counter for Vancouver.
Once the Dust Devils complete their road trip through Vancouver and Eugene, they'll return home to Gesa Stadium Tuesday, May 31 to start a six-game set with the Hillsboro Hops. It's a Coca-Cola Tuesday, with 21 oz. Coca-Cola products available for $2.
Single-game tickets for the Hops series and all games are on sale now. Ticket packages are also available, and start at just $99. And special ticket rates are available for groups of 20 or more. For more information on Dust Devils single game, season, mini-plan (11, 22, 33) and group tickets, visit dustdevilsbaseball.com or call 509-544-8789.