Drillers Three Homers Not Enough in Amarillo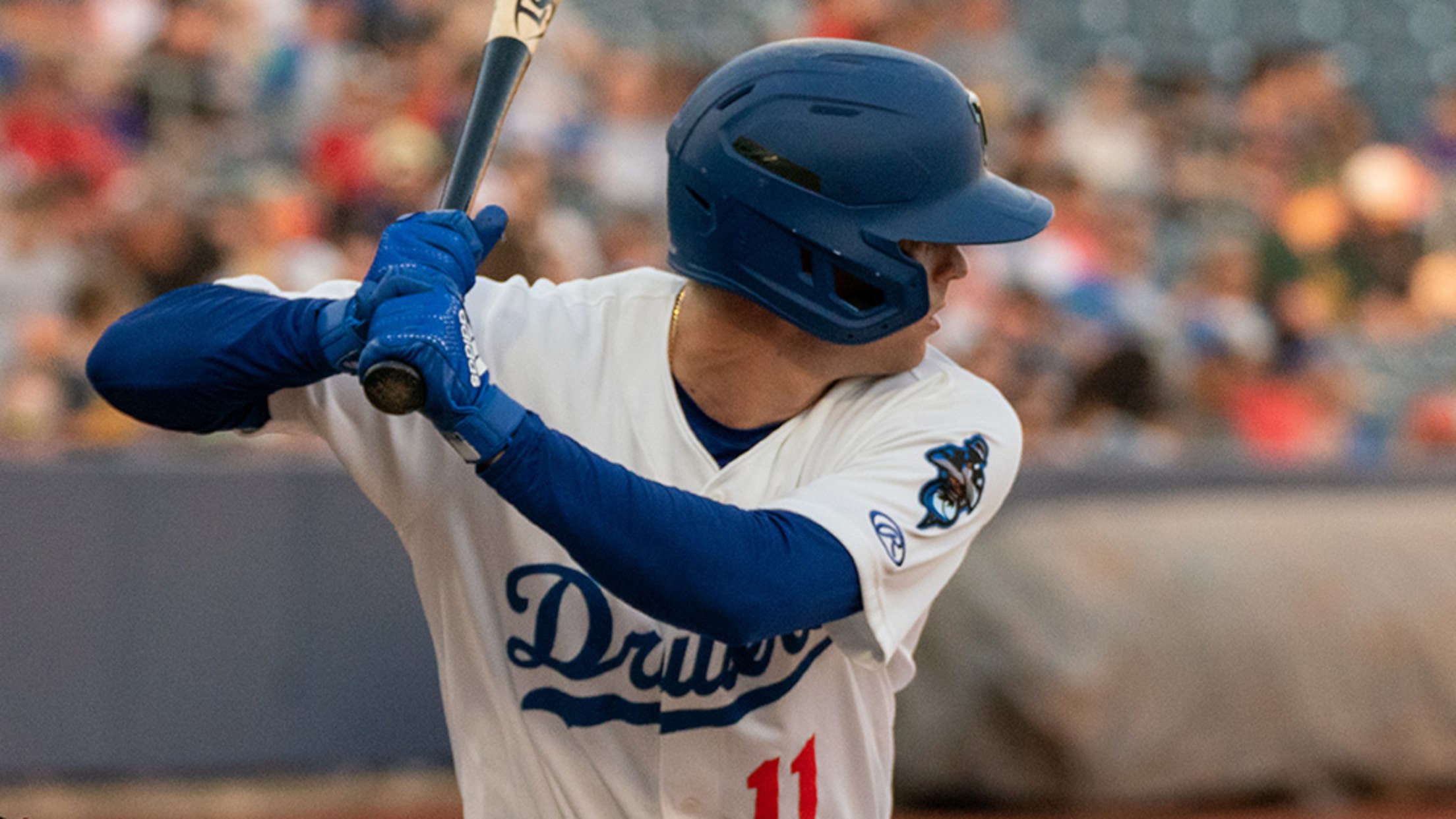 Devin Mann had two hits and scored two runs in Thursday's loss. (Rich Crimi)
AMARILLO, TX - The Tulsa Drillers three home runs were not enough to win on Thursday night, as the Amarillo Sod Poodles plated ten runs on 11 hits, including two long balls of their own, to record a 10-5 win at HODGETOWN. Four Sod Poodles notched multi-hit games, led by
AMARILLO, TX - The Tulsa Drillers three home runs were not enough to win on Thursday night, as the Amarillo Sod Poodles plated ten runs on 11 hits, including two long balls of their own, to record a 10-5 win at HODGETOWN.
Four Sod Poodles notched multi-hit games, led by four RBI nights from Corbin Carroll and Drew Stankiewicz. Tulsa starting pitcher Clayton Beeter hung on for 3.1 frames, allowing a season-high six runs in the loss.
The Sod Poodles scored the first runs of the game in the first inning. Then, with two runners on in the second inning, Stankiewicz hit his second home run of the season to give Amarillo a 3-0 lead.
Tulsa responded with a run in the third. After Devin Mann doubled to lead off the inning, James Outman doubled him home to cut Amarillos lead to 3-1.
Some defensive miscues added on to the Sod Poodles lead in the third. Jorge Barrosa reached via a fielding error and advanced to second on a wild pitch. Then, on a hit and run, Barrosa scored on a ground out to second base off the bat of Eduardo Diaz to make it 4-1.
Amarillo posted another three-run inning in the fourth. Jancarlos Cintron hit an RBI double, and Stankiewicz and Carroll each hit RBI singles to bring the score to 7-1.
A pair of Tulsa home runs cut down Amarillo's lead in the fifth. Mann led off with a solo shot, and Andy Pages responded with a two-run home run to cut the Drillers deficit to 7-4.
Carroll joined Stankiewicz with four RBI on the night with a three-run home run of his own in the sixth frame to give Amarillo a 10-4 advantage.
Jacob Amaya began the seventh with Tulsa's second leadoff home run of the night, and third total long ball, to cut the score to 10-5.
HIGHLIGHTS AND HAPPENINGS:
*John Rooney followed Beeter on the mound and worked 3.2 innings and gave up four runs on seven hits.
*The Drillers have now hit a home run in eight consecutive games.
*Hunter Feduccia led the Drillers with three hits, his fifth multi-hit game of the night.
*Outman went one-for-five, extending his on-base streak to 13 straight games.
*Mann notched two hits for the second straight night and has hit safely in four of his last five games.
UP NEXT:
The Drillers and the Sod Poodles will continue their six-game series with game four on Friday, May 20 at 7:05 p.m. The pitching matchup for game four will be:
Tulsa – RHP Landon Knack (0-1, 7.20 ERA) Amarillo - RHP Slade Cecconi (2-1, 6.46 ERA)
Watch or listen live on MiLB.tv or AM 1430 The Buzz on the iHeartRadio app.