Hackenberg's Big Night Powers Dash in 5-2 Victory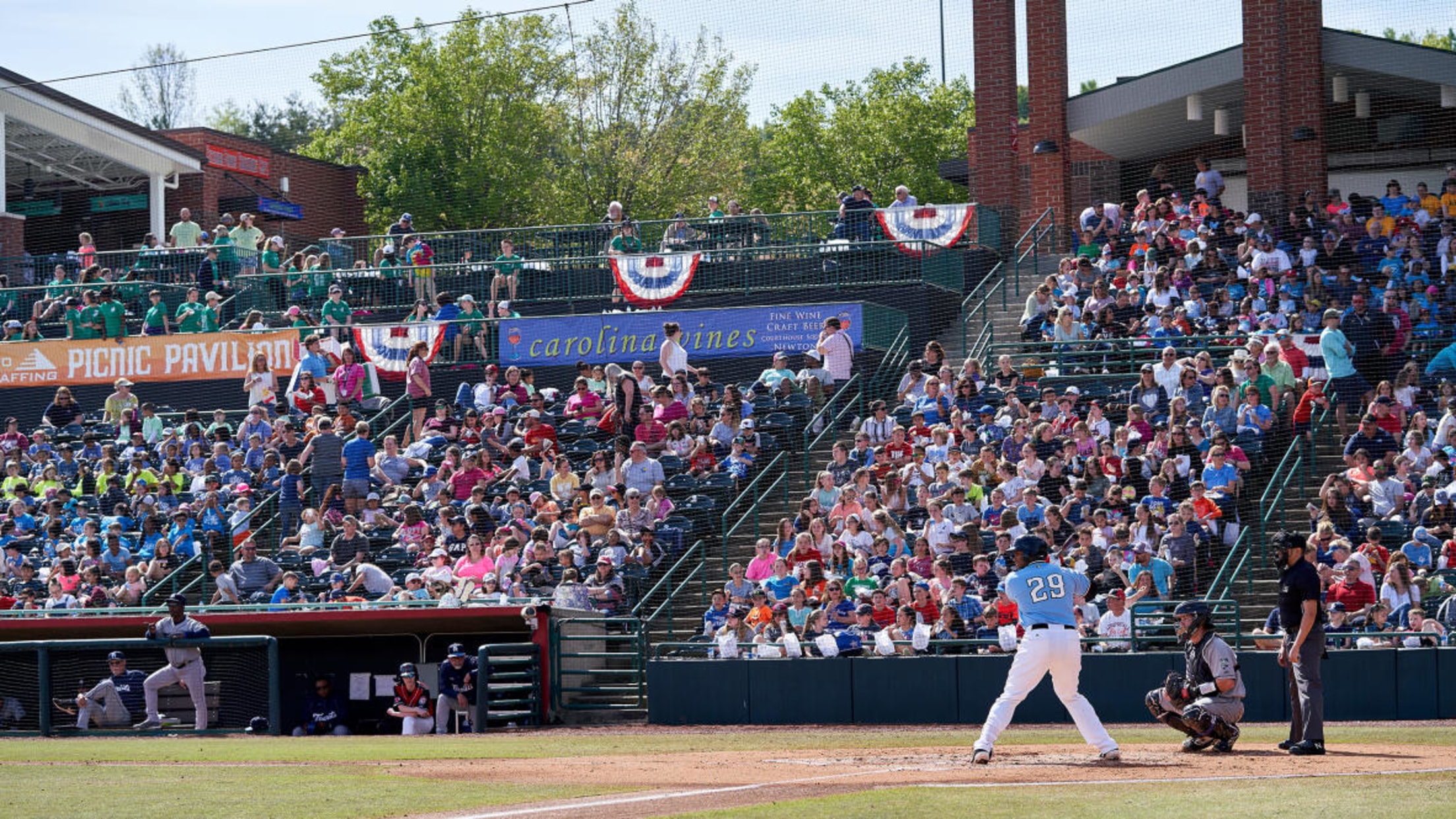 WINSTON-SALEM, N.C. (May 27, 2022) — The Winston-Salem Dash took down the Hickory Crawdads 5-2, thanks to a pair of Adam Hackenberg home runs. Neither club could push a run across through the first three innings, thanks to strong starts from Winston-Salem's Chase Solesky and Hickory's Nick Krauth. It was
Five RBI From Rodriguez Dooms Dash in 12-5 Loss against Crawdads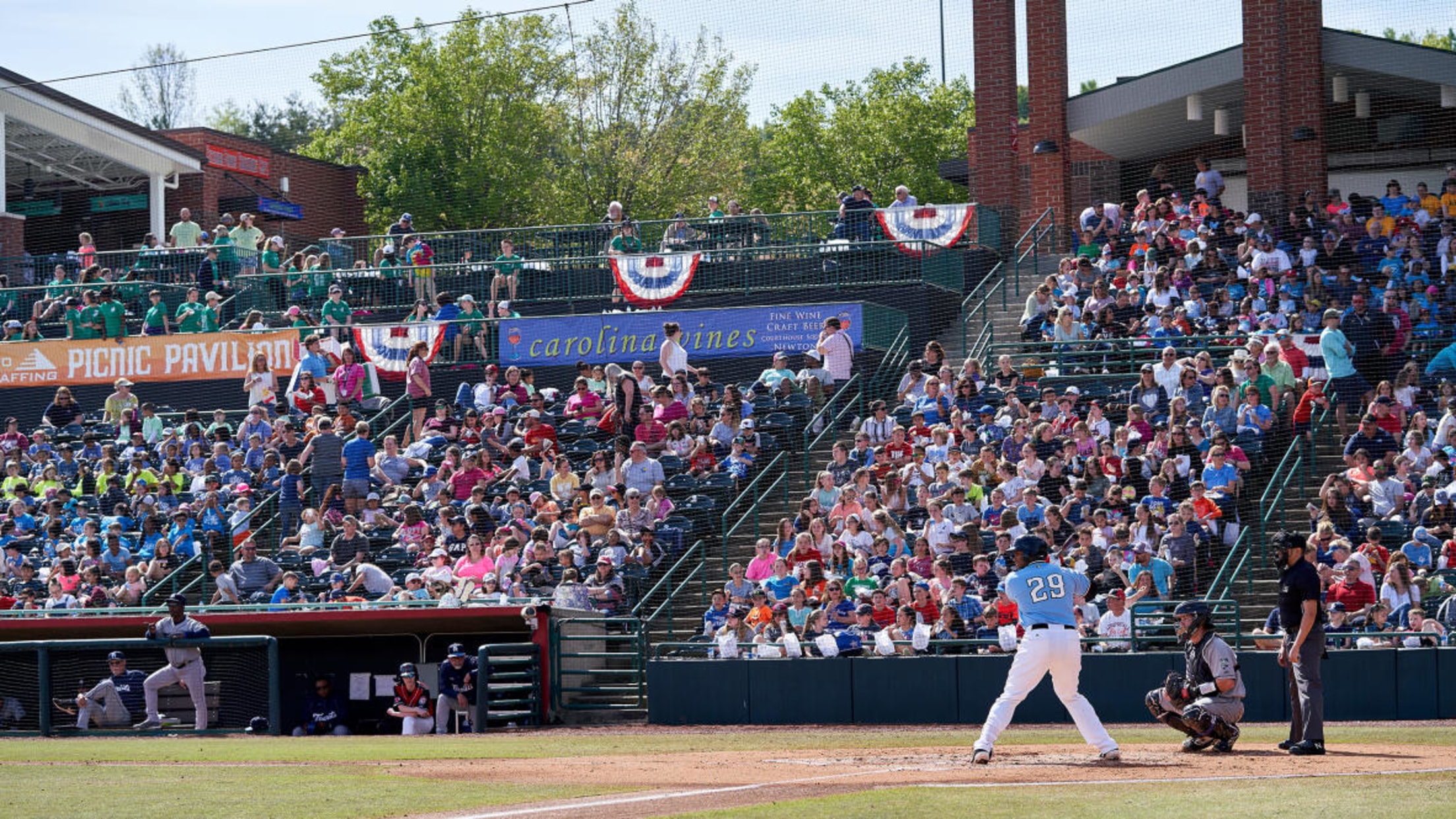 WINSTON-SALEM, N.C. (May 26, 2022) — The Hickory Crawdads put up crooked numbers in the fifth and seventh innings to take down the Winston-Salem Dash 12-5. Hickory opened the books in this one, when Jayce Easley crushed a one out solo home run in the first inning. After that blast,
Six-run Ninth Secures Game Two Win for Dash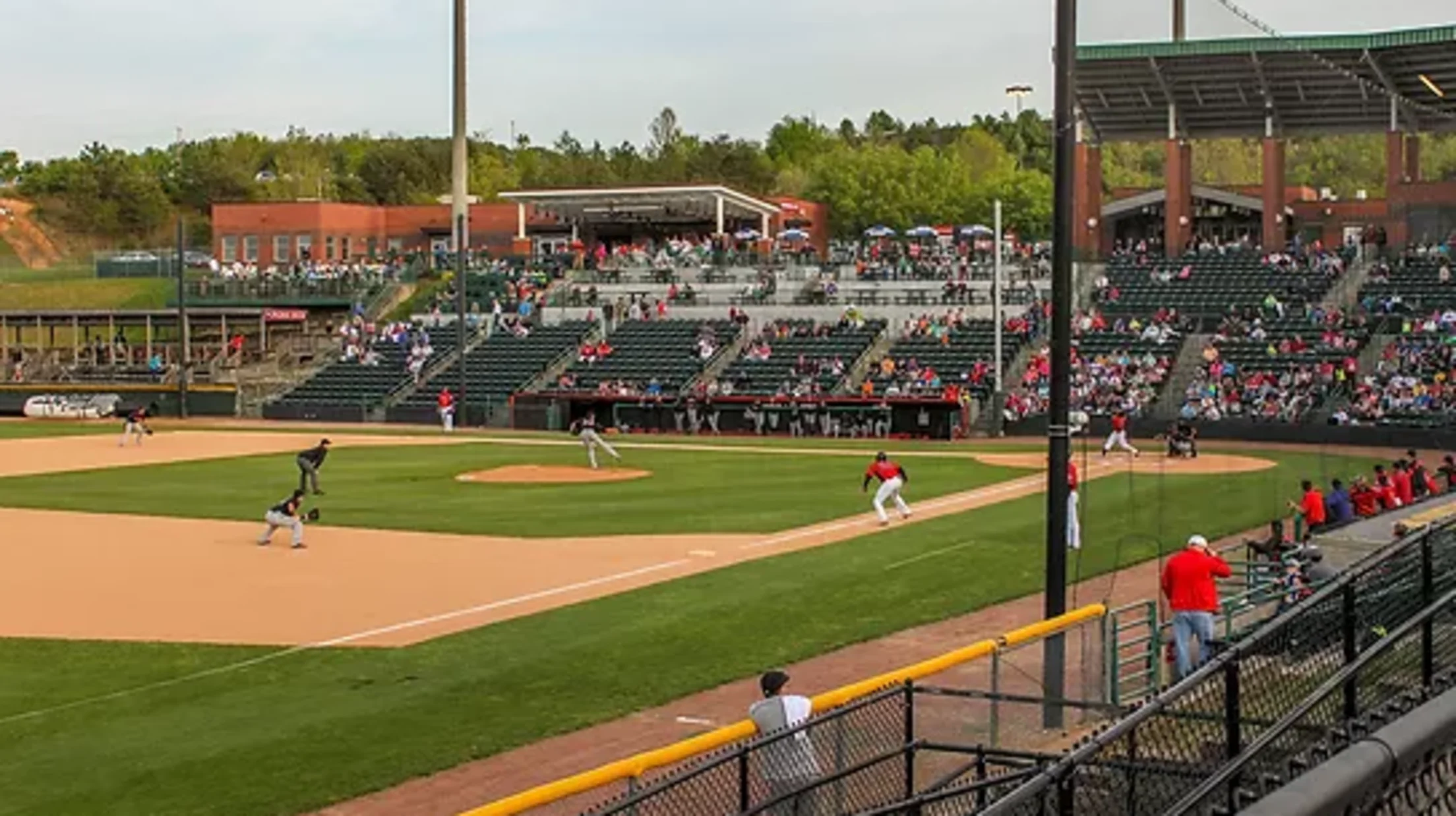 WINSTON-SALEM, N.C. (May 25, 2022) — The Winston-Salem Dash exploded for six runs in the ninth inning to pull away from Hickory in a 9-2 win. Winston-Salem drew first blood, when Terrell Tatum lined a triple in the top of the first then scored on an Oscar Colas ground out.
Winston-Salem Drops Doubleheader to Open Week in Hickory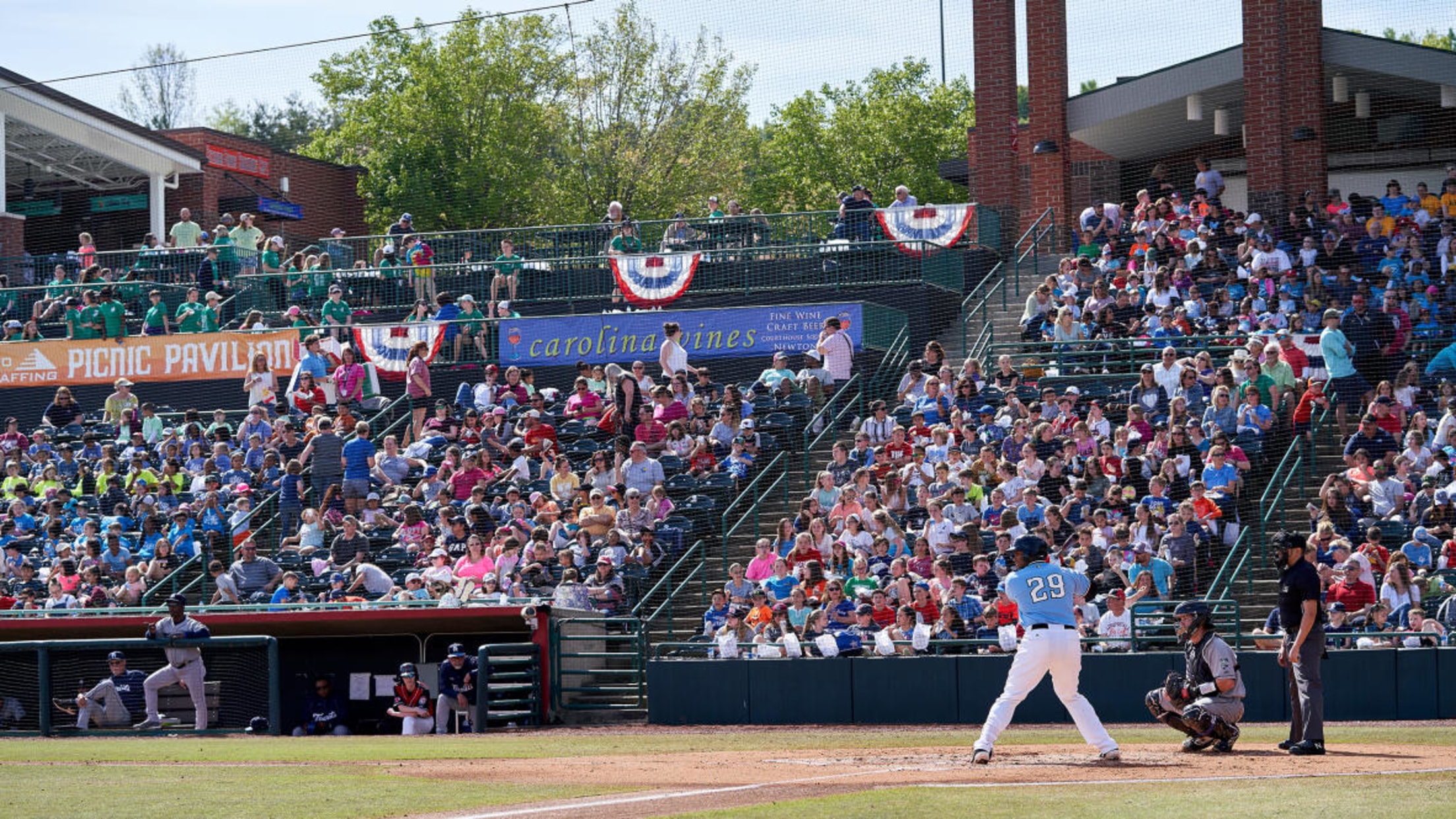 WINSTON-SALEM, N.C. (May 24, 2022) — The Winston-Salem Dash dropped both ends of a doubleheader against the Hickory Crawdads, falling 2-1 in the first game and 5-0 in the second. In game one on Tuesday, the Dash jumped ahead in the top of the first inning.Duke Ellis drew a leadoff
Dash Walk Off Tourists To Split Series
WINSTON-SALEM, N.C. (May 22, 2022) — The Winston-Salem Dash battled back to walk off against the Asheville Tourists, winning 11-10 in 10 innings. The Dash jumped out to a hot start in the bottom of the first, as Duke Ellis worked a walk. Terrell Tatum was up next, and he
Big Seventh Inning Propels Dash to 7-4 Win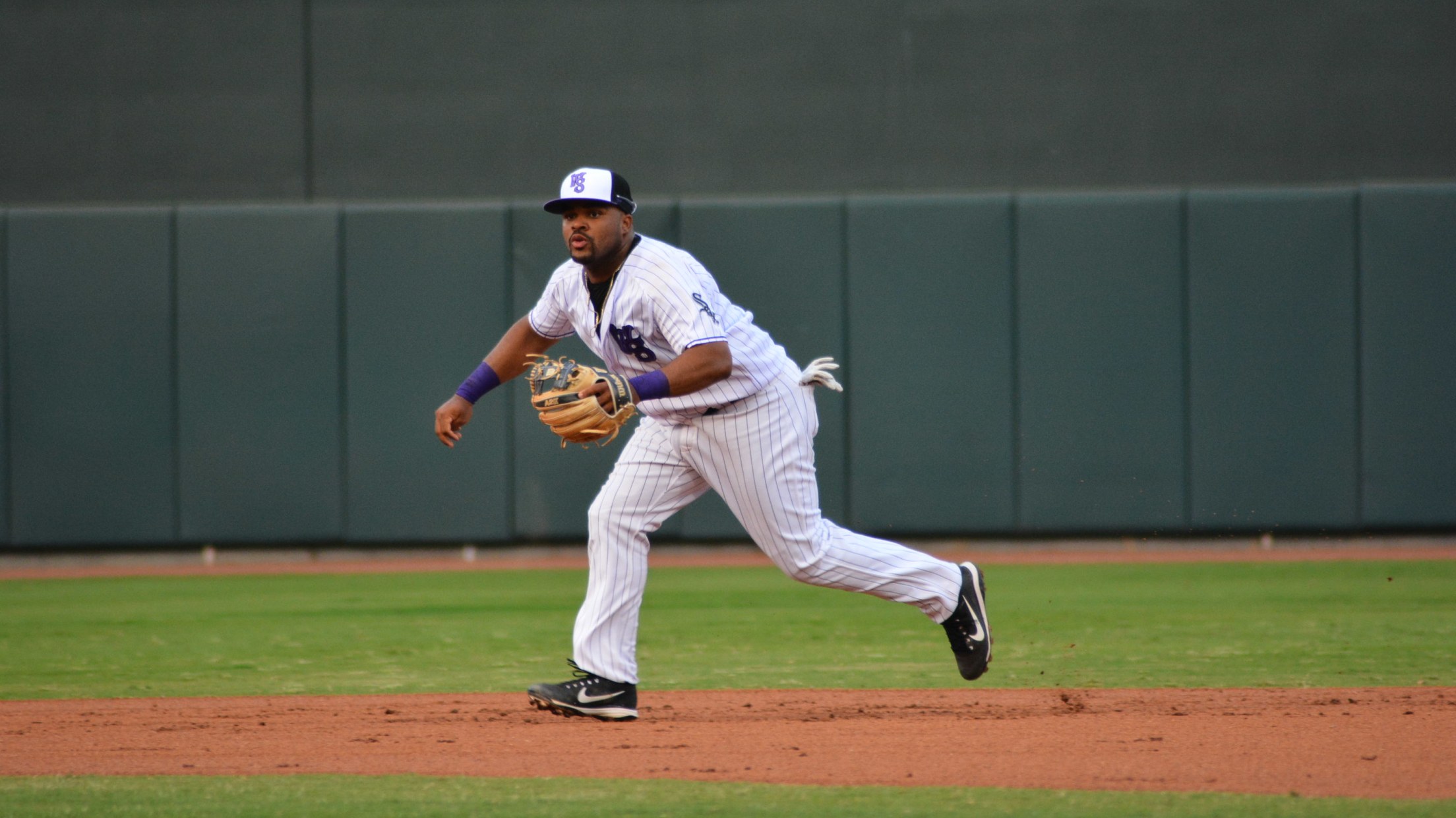 WINSTON-SALEM, N.C. (May 21, 2022) — Winston-Salem used a three run seventh inning to defeat the Asheville Tourists 7-4. After a scoreless top of the first, Duke Ellis worked a lead off walk for the Dash, then stole second base. Terrell Tatum followed him up with a screaming double into
Winston-Salem Drops 7-5 Nailbiter to Asheville
WINSTON-SALEM, N.C. (May 20, 2022) — Winston-Salem dropped another heartbreaker to the Asheville Tourists, falling by a final score of 7-5. Asheville got the first batter of the game on base, as Christian Gonzalez worked a walk. Then, Will Wagner laced a one-out single to move Gonzalez to second, and
Dash Comeback Bid Falls Just Short in 9-7 Loss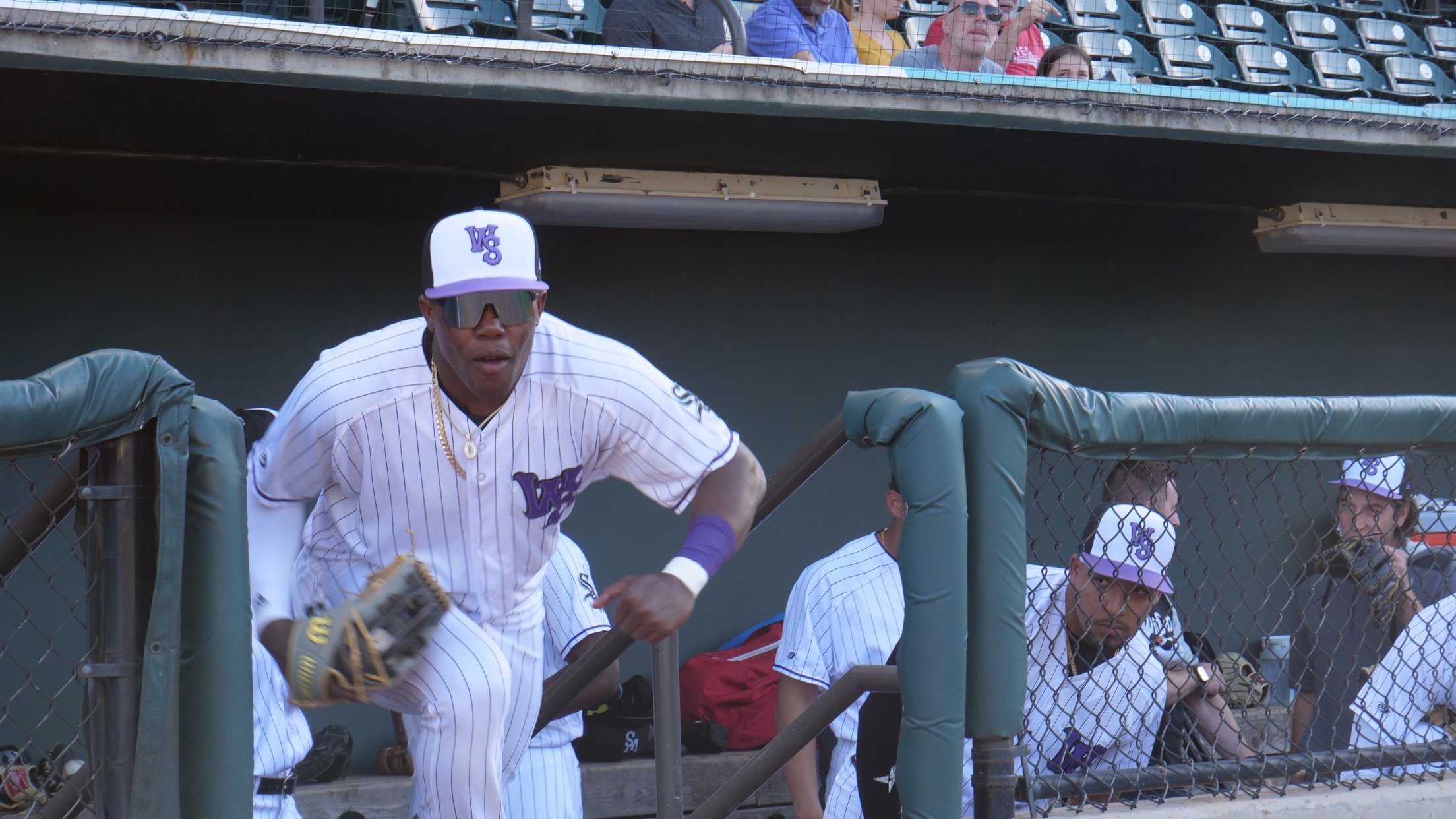 WINSTON-SALEM, N.C. (May 19, 2022) — The Winston-Salem Dash mounted a furious rally late, but fell just short in a 9-7 loss to the Asheville Tourists. Asheville opened up the scoring in the top of the first inning.Christian Gonzalez drew a leadoff walk, then Michael Sandle laced a triple to
Tourists Even Series With Big Fourth Inning to Beat Dash 7-4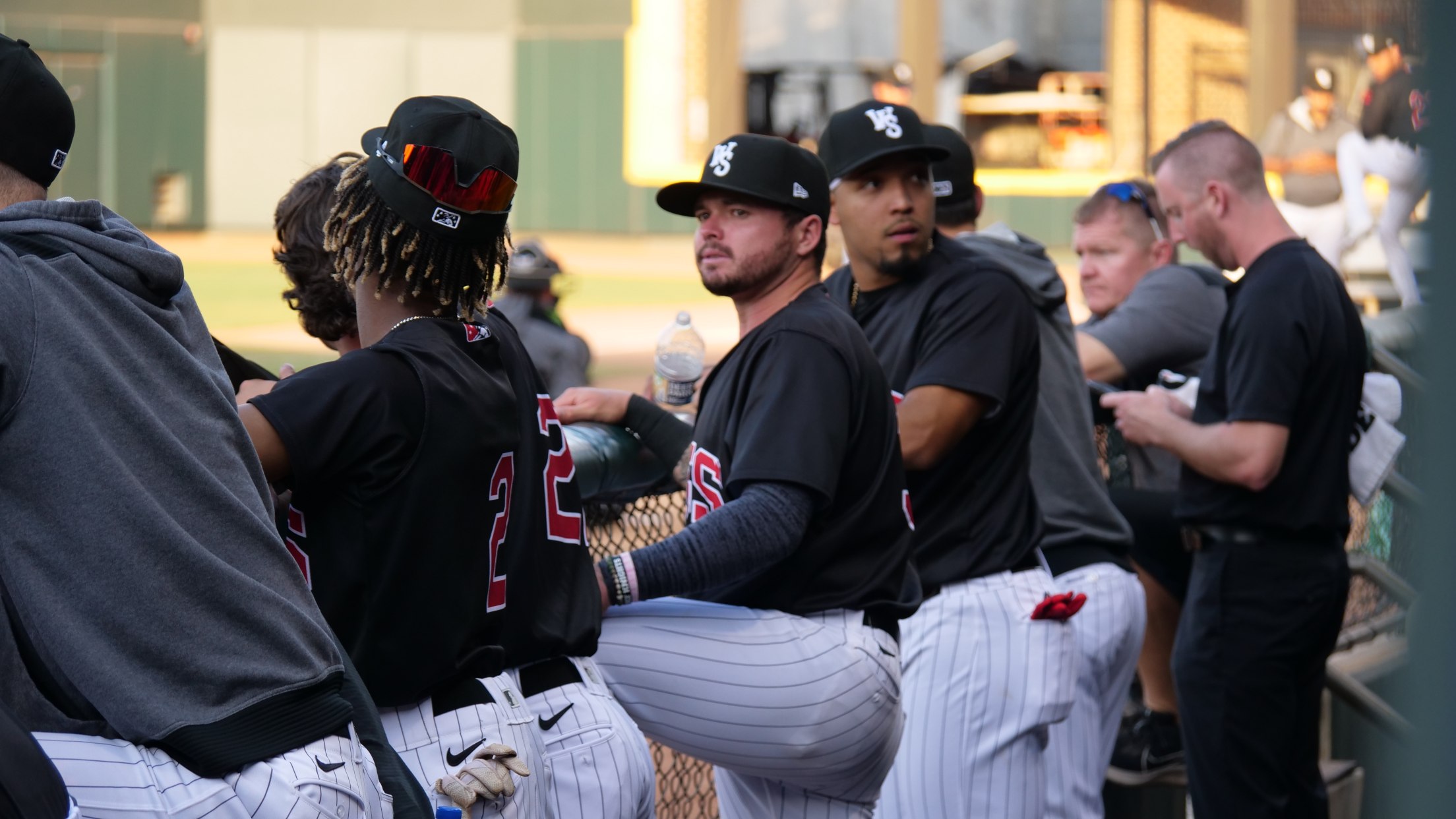 WINSTON-SALEM, N.C. (May 18, 2022) — The Asheville Tourists put up four runs in the fifth inning, then extended their lead late to beat Winston-Salem 7-4. Duke Ellis helped manufacture a run in the bottom of the first for the Winston-Salem Warthogs. He singled to right field, then stole second
Winston-Salem Holds Asheville Bats Quiet in 9-1 Dash Win
WINSTON-SALEM, N.C. (May 17, 2022) — Winston-Salem scored in five different innings to take down the Asheville Tourists 9-1. Asheville struck first in the series opener, in the top of the second inning. Zach Daniels ripped a one out triple, then scored on a wild pitch. JC Correa then walked
Dash Bats Come Alive to Win Final Game of Series Against Rome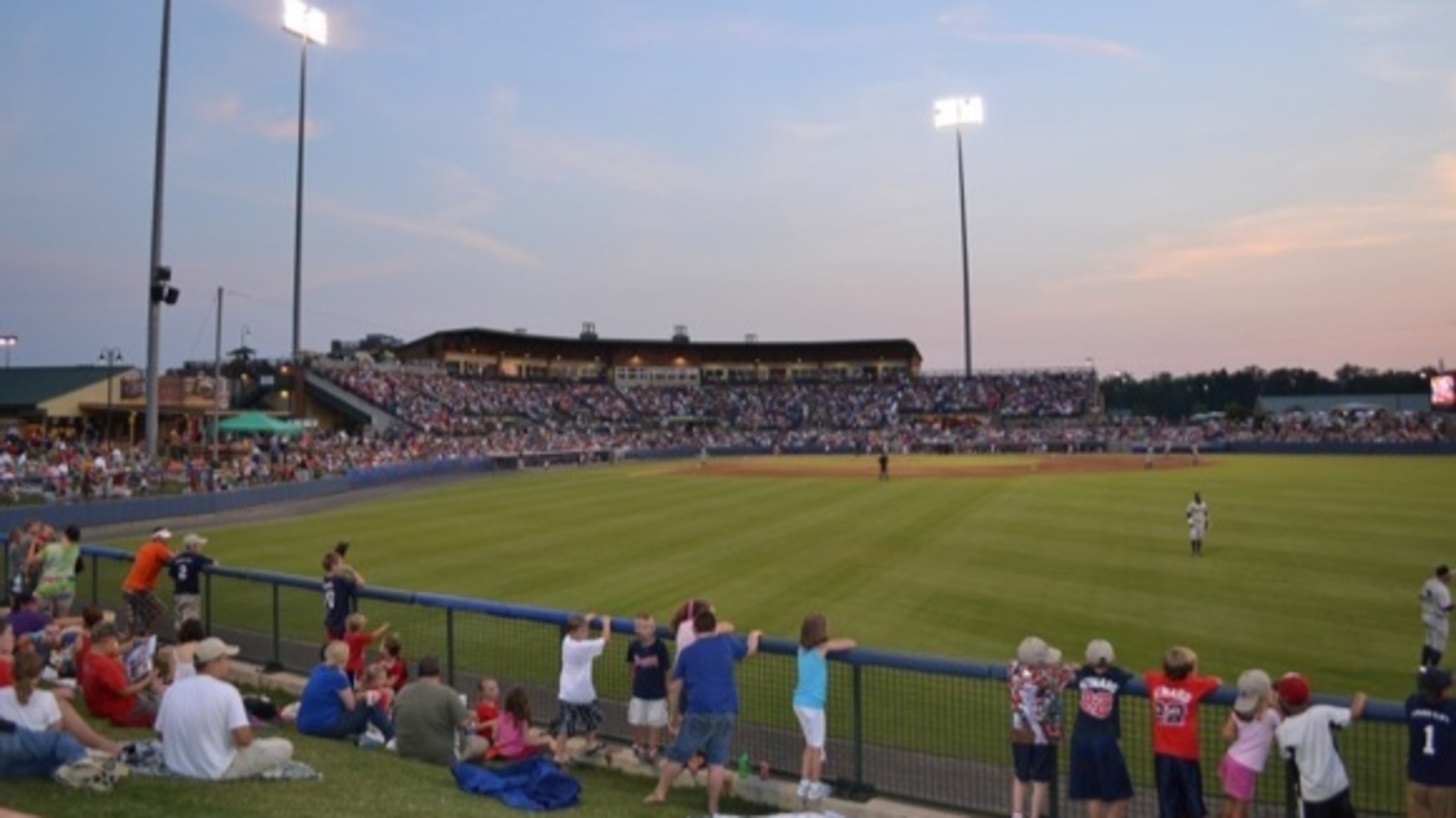 WINSTON-SALEM, N.C. (May 15, 2022) — In the final game of their six-game series, the Winston-Salem Dash defeated the Rome Braves 5-1, using offensive outbursts in the sixth and seventh inning and great pitching in all nine innings. The Braves would strike first in the bottom of the second. Justyn-Henry
Rome Beat the Dash in Game Five Off Power of Malloy, Braves Hitting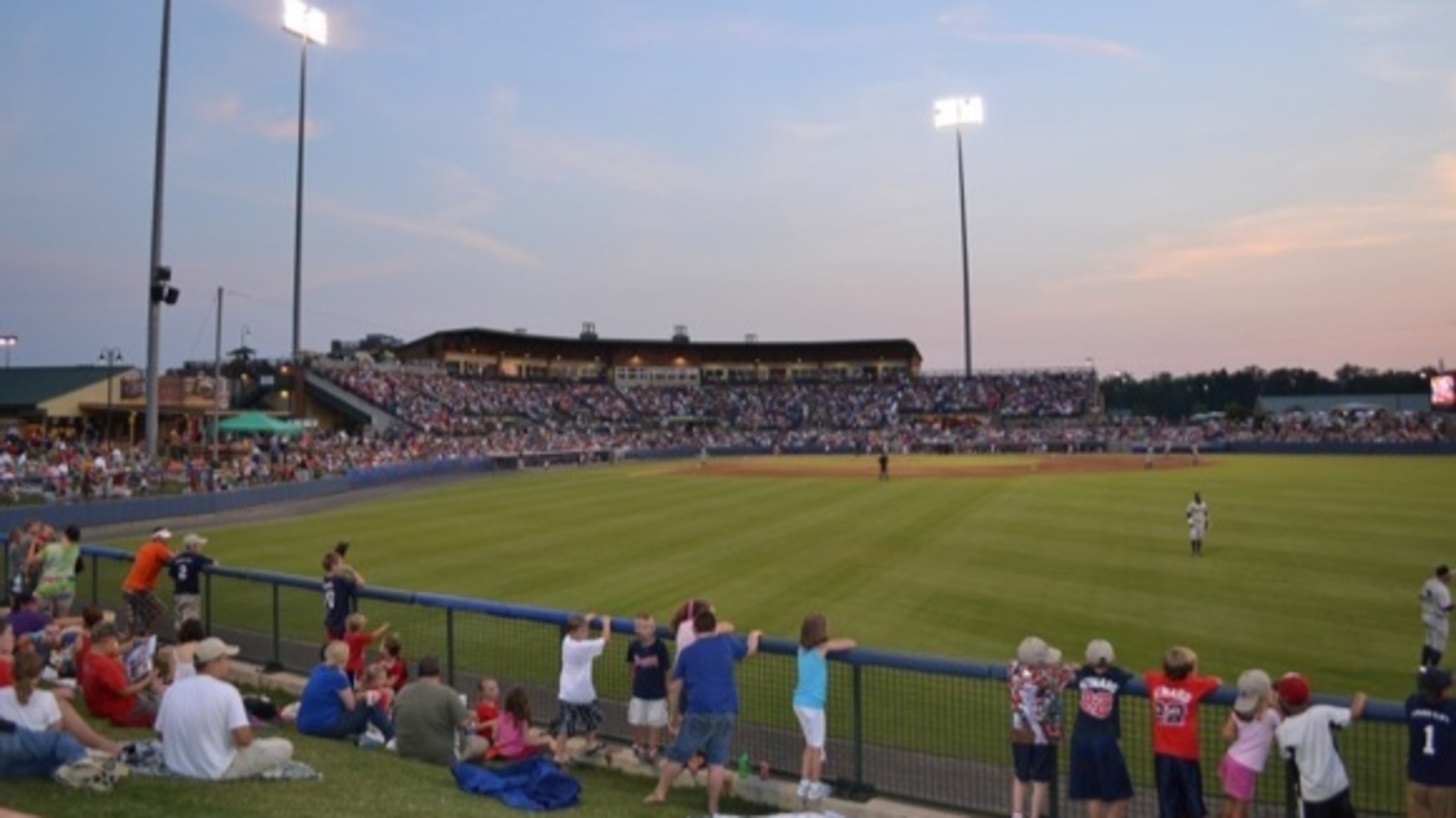 WINSTON-SALEM, N.C. (May 14, 2022) — In game five of the series, Rome beat the Dash using a strong start to the game to win 7-1. The Braves got to Winston-Salem starter Matthew Thompson early, scoring three runs in the first inning. Cody Milligan led off with a double before
Rome Uses Second Straight Ninth Inning Comeback to Beat Dash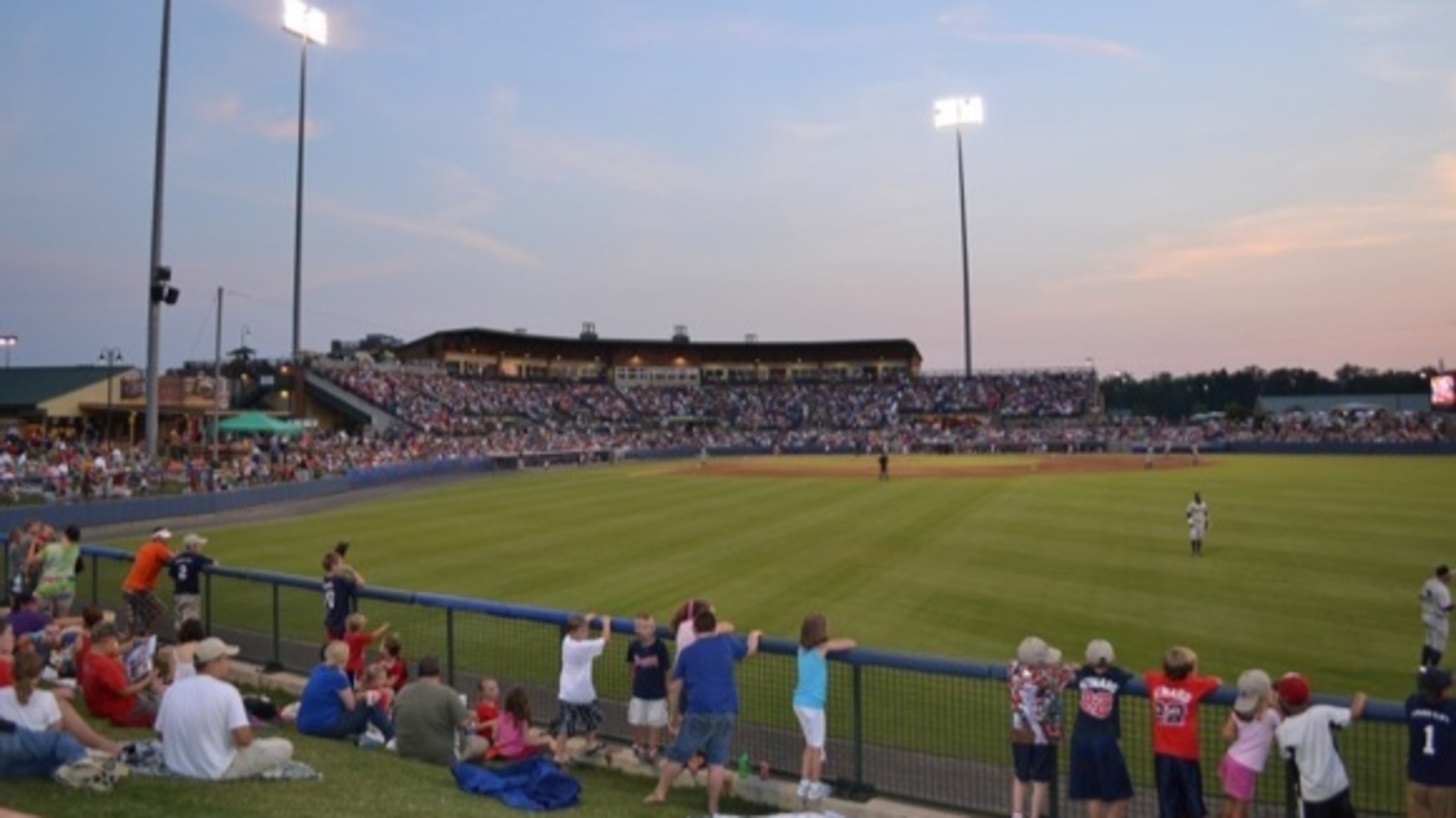 WINSTON-SALEM, N.C. (May 13, 2022) — The Rome Braves had a ninth-inning comeback for the second game in the row to beat the Dash 5-4 and clinch the series victory. Rome scored two runs in the bottom of the first courtesy of a two-run home run by Vaughn Grissom. Up
Stephens Spoils Dash's Comeback in Braves Walk-Off Win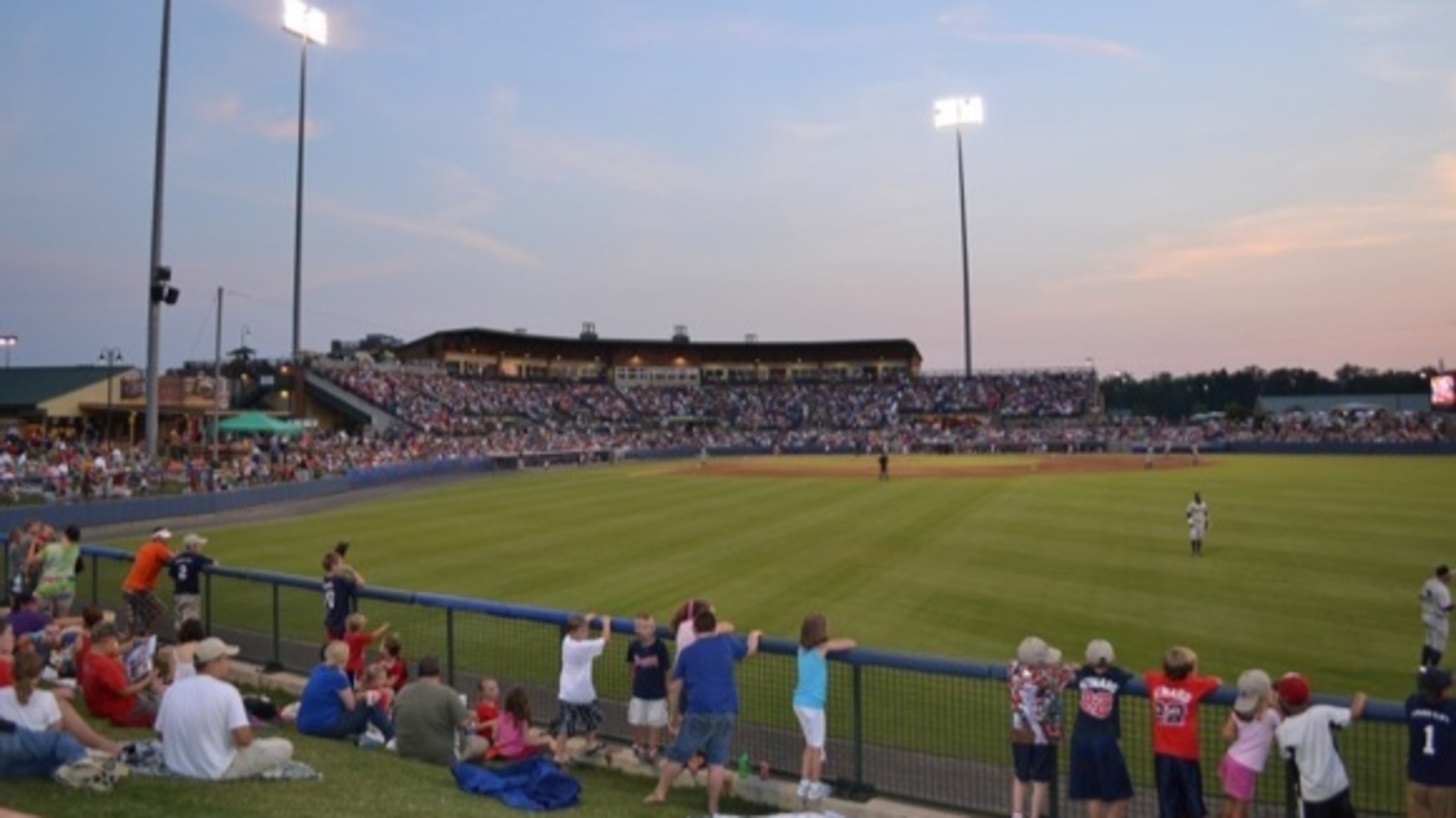 WINSTON-SALEM, N.C. (May 12, 2022) — The Dash dropped game three in a 3-2 loss against the Rome Braves in what was a pitching duel for most of the game. Rome got out to a quick start in the bottom of the first. After a groundout to start the inning,
Carolina Disco Turkeys Open Season at Home on May 27
Single-game tickets are on sale now at discoturkeys.com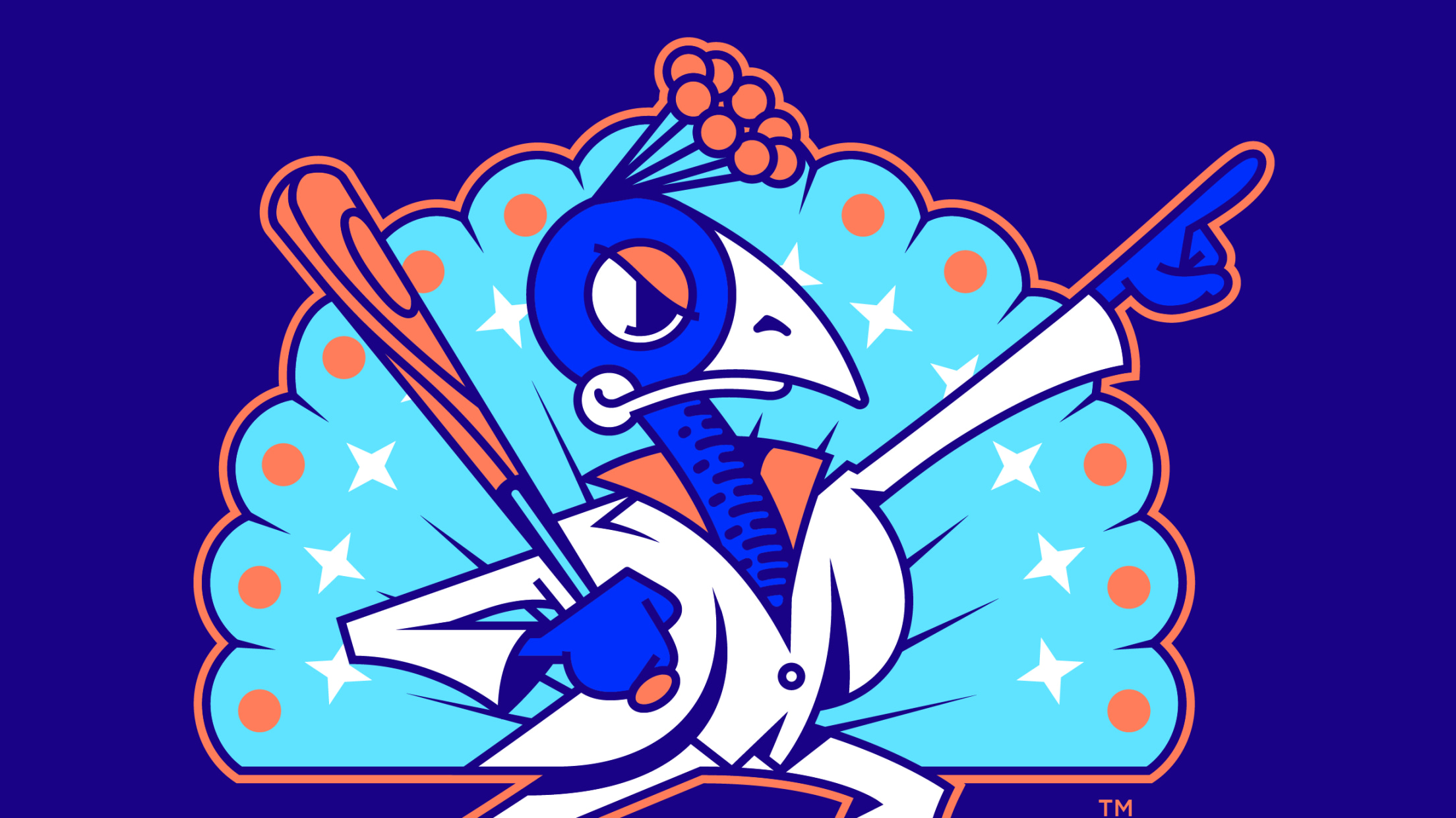 The Winston-Salem Dash and Carolina Disco Turkeys announced today that single-game tickets are now on sale for all the Disco Turkeys' home games. The second-year Disco Turkeys open their summer wood-bat slate with a pair of home games on May 27 and 28 to start off Memorial Day Weekend. The
Dash Bats Thwarted By Salinas, Braves Pitching in 3-0 Loss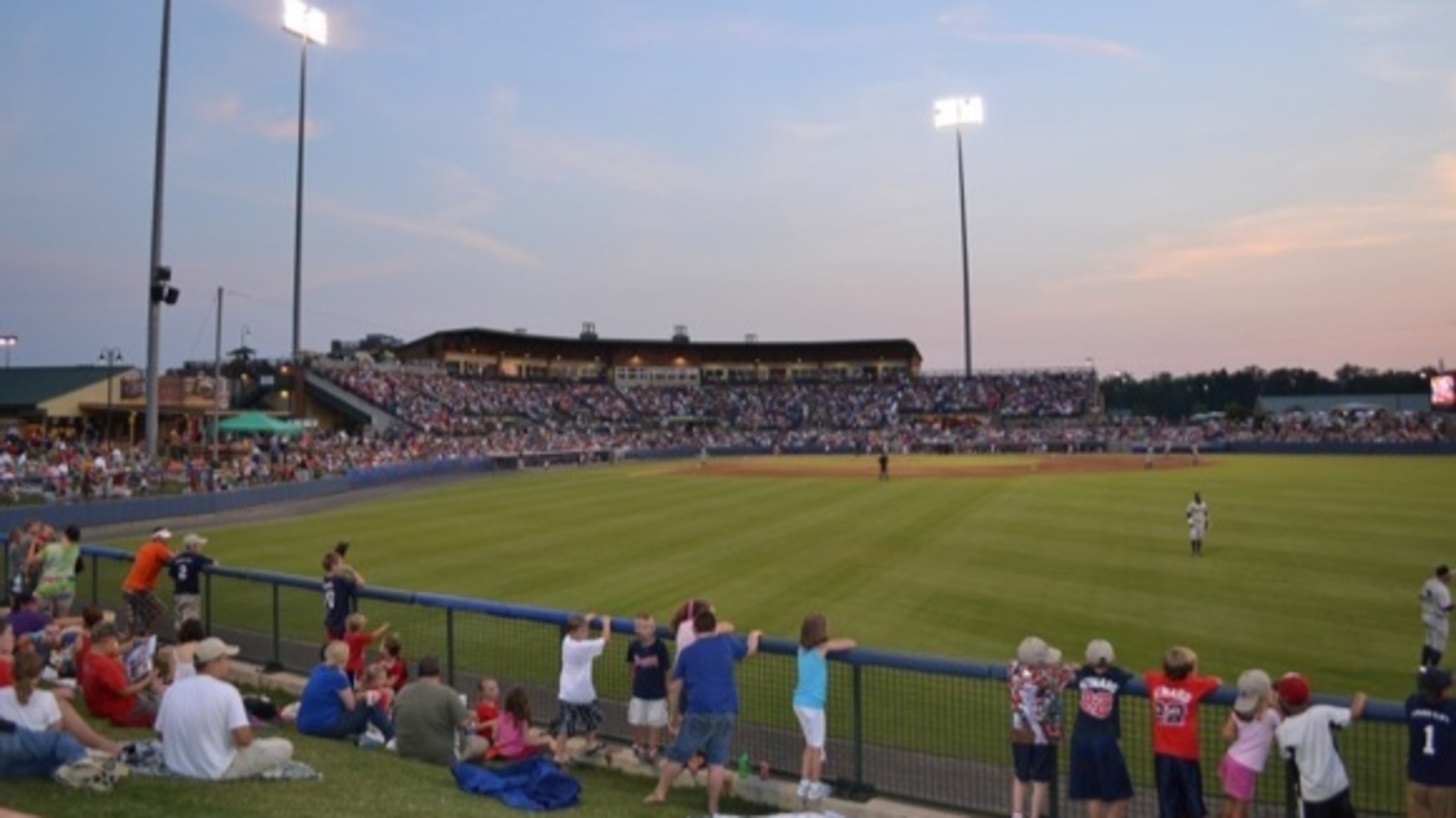 WINSTON-SALEM, N.C. (May 11, 2022) — Winston-Salem dropped their second straight game of the series against Rome on Wednesday night, losing by a final score of 3-0. Drew Campbell started off the second inning with a single, then promptly stole second base. He would then advance to third on a
Winston-Salem Shut Down In Opener Against Rome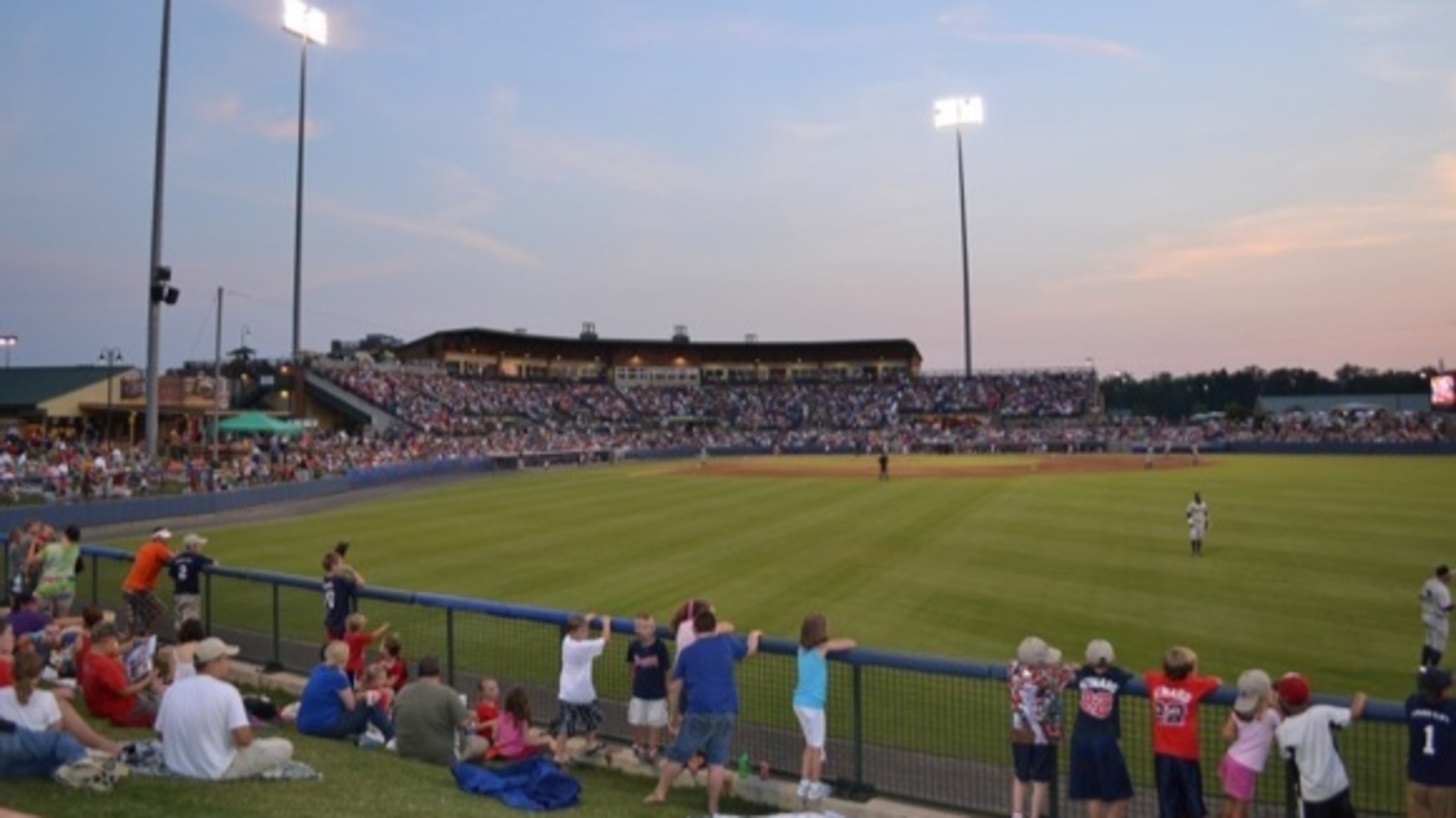 WINSTON-SALEM, N.C. (May 10, 2022) — The Dash dropped game one against the Rome Braves 6-1. Neither club scored through two innings, until Rome drew first blood in the third. They grabbed a 1-0 edge on a Vaughn Grissom single to score Beau Philip. Winston-Salem battled back right away though,
Dash, Crawdads Split Doubleheader to Wrap Up Series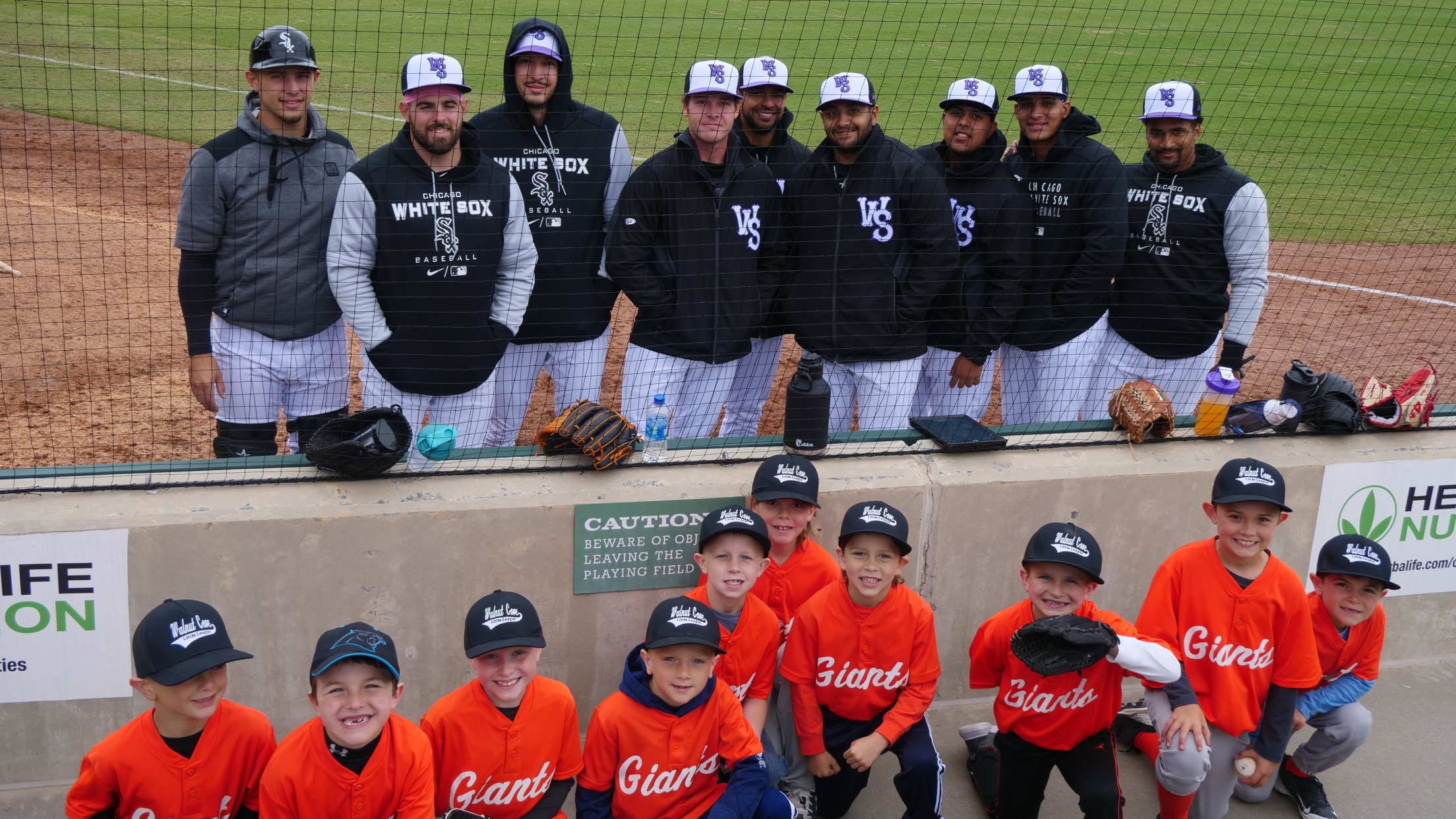 WINSTON-SALEM, N.C. (May 8, 2022) — Winston-Salem and Hickory split a Mother's Day doubleheader, with the Dash taking game one and the Crawdads taking game two. Hickory got the ball rolling early, before rain postponed the beginning of game one. It was Cody Freeman getting the job done, with an
Dash Bats Stifled in 8-2 Loss to Crawdads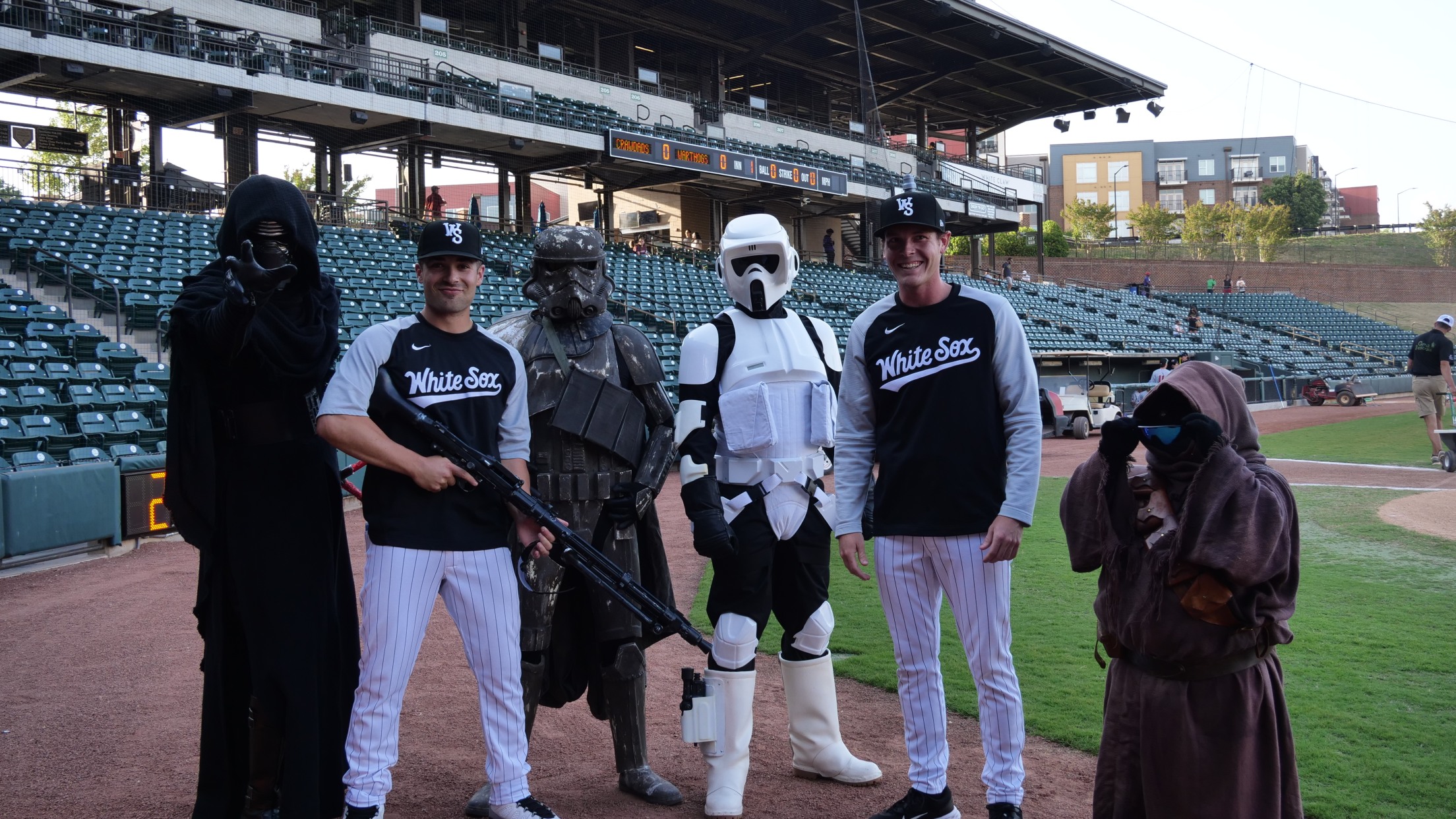 WINSTON-SALEM, N.C. (May 4, 2022) — The Winston-Salem Dash dropped game two against Hickory 8-2. The 'Dads struck right away, in the top of the first. Aaron Zavala and Evan Carter singled, then Trevor Hauver walked to load the bases. Cody Freeman dug in and worked the count to 2-1,
Winston-Salem Comes Out On Top 11-9 in Back and Forth Ballgame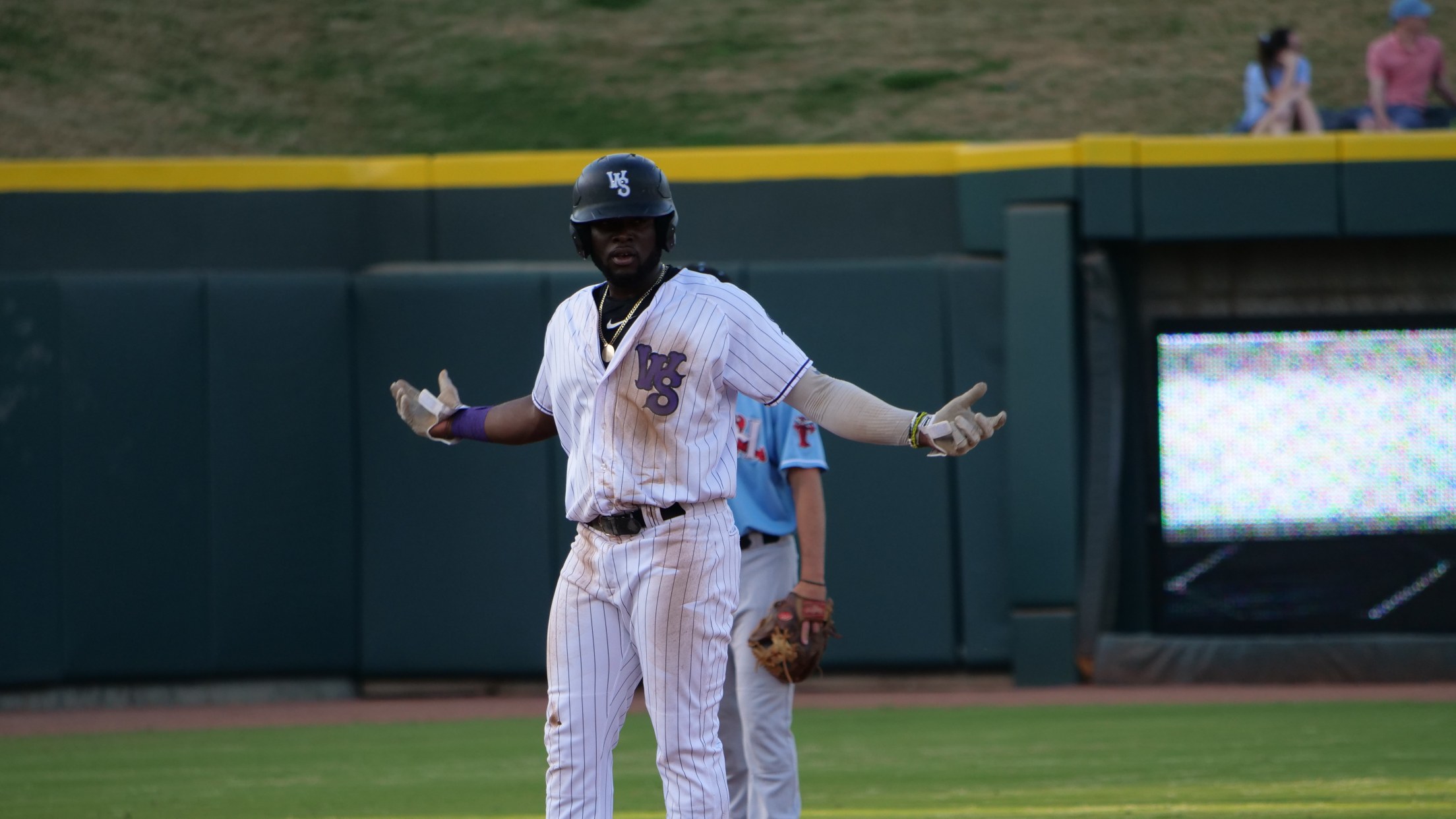 WINSTON-SALEM, N.C. (May 3, 2022) — The Winston-Salem Dash held on in a wild series opener against the Hickory Crawdads, winning by a final score of 11-9. Winston-Salem got on the board early, when Duke Ellis scored from third on a wild pitch. Ellis had stolen third earlier in the
Dash Drop Series Finale to Tourists 3-2
WINSTON-SALEM, N.C. (May 1, 2022) — The Winston-Salem Dash dropped a nailbiter in the series finale against Asheville, by a score of 3-2. Luis Mieses got the Dash rolling in the first. He lined a single to left field, allowing Bryan Ramos to score from second. However, Asheville answered back
Winston-Salem Locks Down Series Win with 10-4 Victory Over Tourists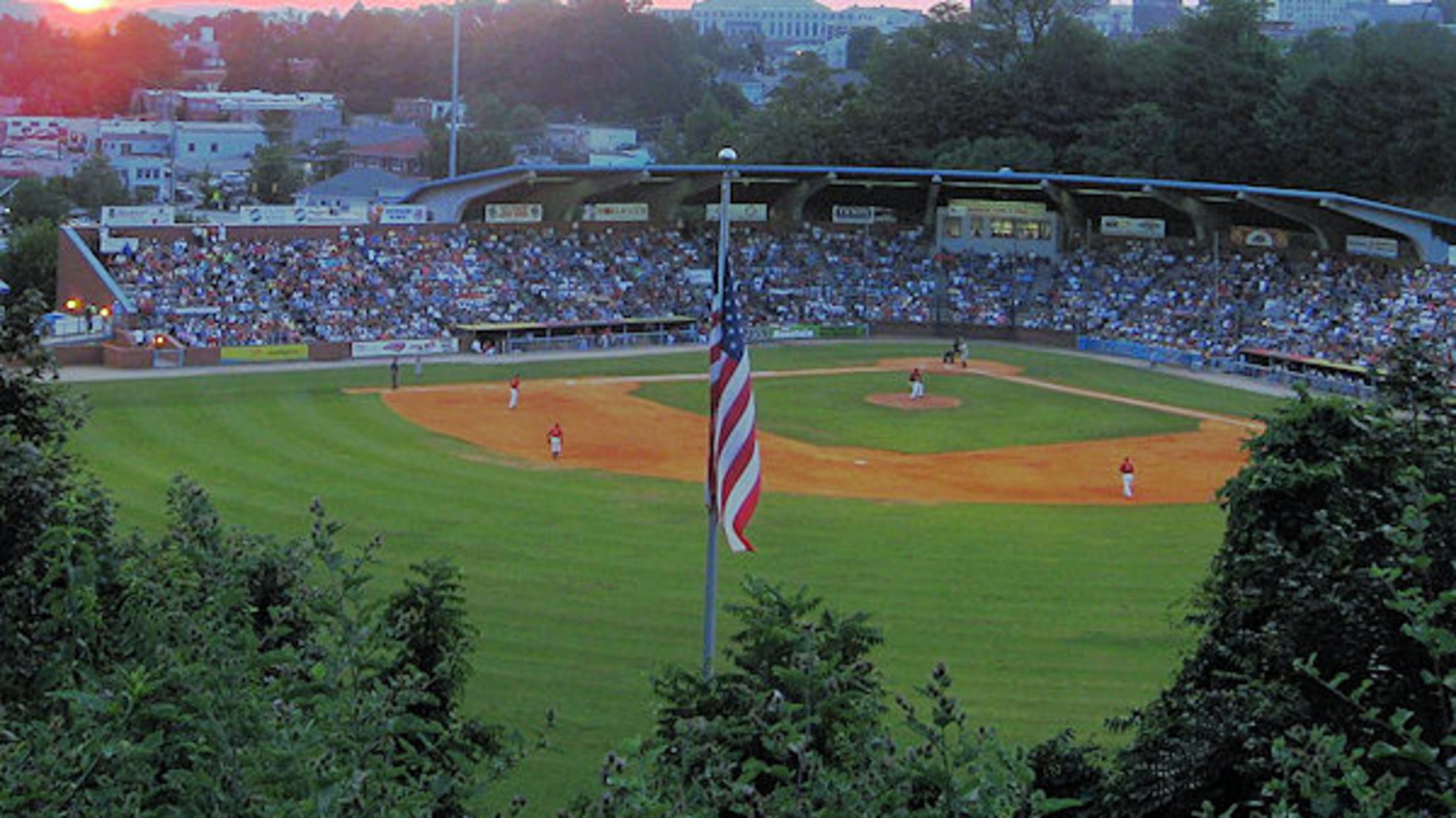 WINSTON-SALEM, N.C. (April 30, 2022) — The Winston-Salem Dash exploded for 10 runs as they secured a series victory against the Asheville Tourists. It started in the top of the first, when Bryan Ramos doubled to score Duke Ellis. Then in the second, Alsander Womack launched a solo home run
Madrigal Erases Tourists Comeback Efforts in 6-5 Dash Victory
WINSTON-SALEM, N.C. (April 29, 2022) — The Winston-Salem Dash gutted out a narrow 6-5 victory over the Asheville Tourists to secure at least a split in the series. Winston-Salem got on the board in the top of the first, with an Adam Hackenberg single to drive in Duke Ellis. Then
Mendoza Drives In Three As Dash Take Series Lead Over Tourists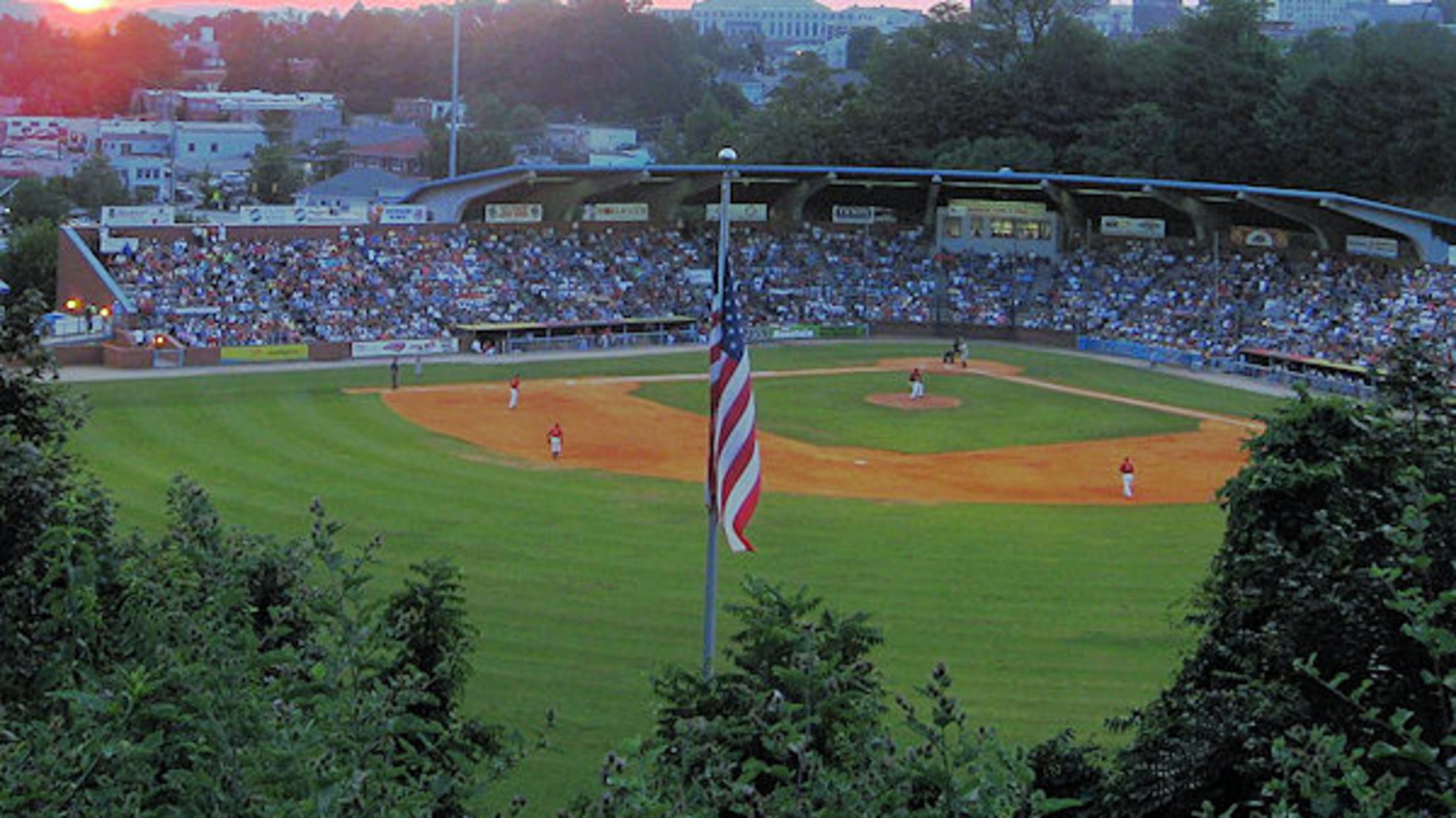 WINSTON-SALEM, N.C. (April 28, 2022) — The Winston-Salem Dash got back to their winning ways in a 7-3 tilt against Asheville. Bryan Ramos got things started by drawing a bases loaded walk in the second inning. Then in the third, Caberea Weaver singled to drive in Keegan Fish. Asheville got
Winston-Salem Comeback Falls Just Short Against Asheville
WINSTON-SALEM, N.C. (April 27, 2022) — The Winston-Salem Dash fell just short of extending their win streak to seven, in a 4-3 loss to the Asheville Tourists. Both sides received excellent outings from their starters.Matt Thompson gave the Dash five shutout innings while allowing just a pair of Asheville base