WooCrew Memberships Are Available Now!

The WooCrew, presented by Shaw's Supermarket, is the official youth fan club of the Worcester Red Sox. The WooCrew has two tiers, a free (Rookie) and paid (MVP) membership. See below for more information on what each membership includes!
Please note, if you are a current Booster Club member or Season Ticket Holder, when joining with the same email address, you must use the same password as well. If you are an existing Booster Club or STH, press "join", not "login." The birthdate on the join page is the parent/guardian birthdate and must be 18+. To reset your password or for any questions you may have, please contact the WooCrew Team at [email protected].
Membership Benefits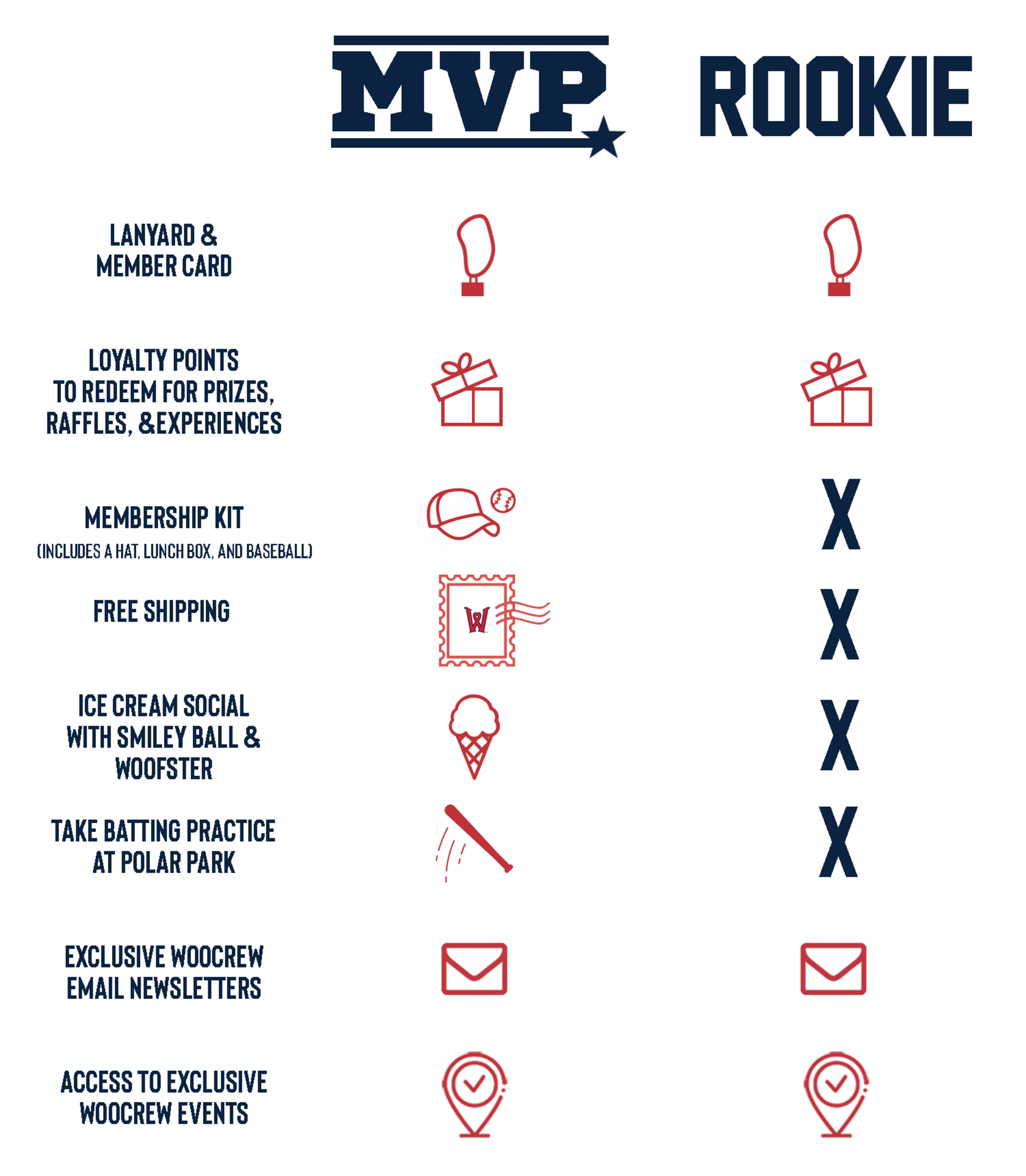 Contact the WooCrew
Address:
100 Madison Street
Worcester, MA 01608